NHL
St. Louis Blues acquire Pavel Buchnevich from New York Rangers for Sammy Blais, draft pick
The St. Louis Blues made a big-time addition to their forward ranks, acquiring winger
Pavel Buchnevich
from the New York Rangers for
Samuel Blais
and a second-round pick in the 2022 draft.
Buchnevich, 26, is a pending restricted free agent, having just played out the final year of a two-year deal for $3.25-million annually. Last year was his fifth full season in the NHL, all of which were played with the Rangers who originally drafted him 75th overall, in the third round of the 2013 draft.
Pavel Buchnevich, acquired by STL, is a top-end first line winger who's been consistently strong through the last three seasons with great results at both ends of the ice. #STLBlues pic.twitter.com/m2pvi4wSdq

— JFresh (@JFreshHockey) July 23, 2021
Last season was Buchnevich's best, with 48 points to show for his 58 games, and he was in line for a substantial raise on a new contract. Evolving-Hockey's contract projection model, a stunningly accurate tool, has him signing a five-year deal for $6.2-million annually. The Rangers had the cap space, and then some, but they clearly lacked the appetite to sign such a deal.
Instead, they picked up an additional second-round pick for next year's draft, and brought Blais into the fold. This clearly fits with the organizational mandate to get harder to play against, a talking point that's consumed their organization in the wake of the Tom Wilson incident near the season's end. They'll get that physical play from Blais, and then some.
Sammy Blais, acquired by NYR, went on a big shooting bender this season in small minutes but is otherwise an unremarkable defensive-minded bottom six winger. #NYR pic.twitter.com/h04xJAhCgt

— JFresh (@JFreshHockey) July 23, 2021
Blais, 24, is signed for one more season at $1.5-million and will be a restricted free agent at the expiration of this deal.
You may also be interested in: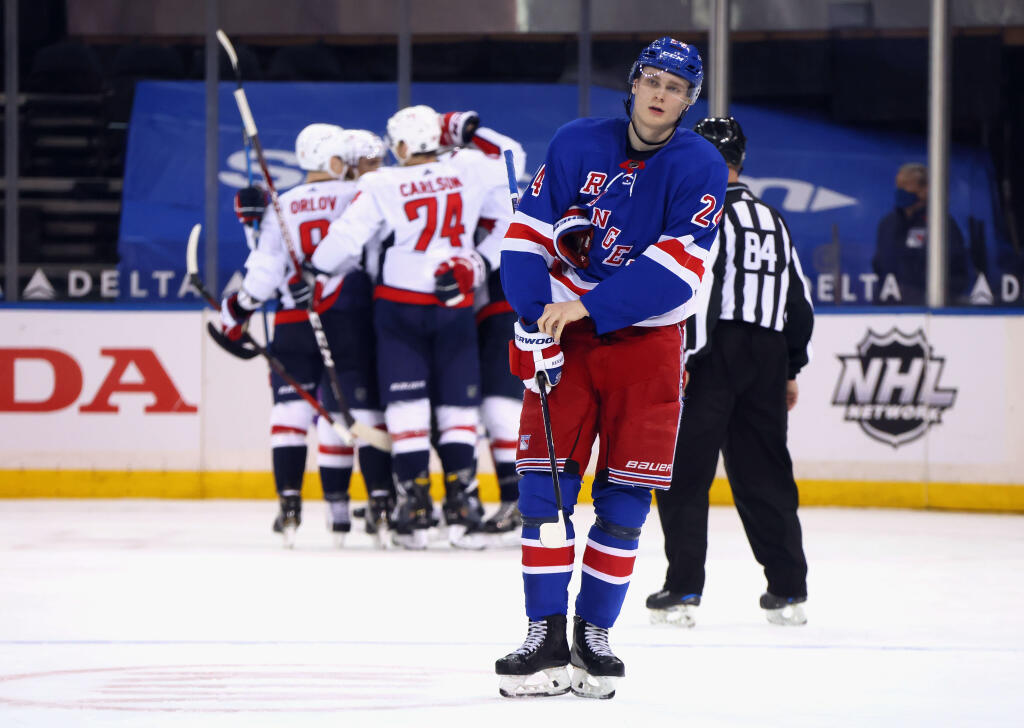 The Path ahead for the New York Rangers
This article is about: