NHL
Vancouver Canucks acquire Conor Garland, Oliver Ekman-Larsson from Arizona Coyotes in massive blockbuster trade
The Vancouver Canucks have acquired
Conor Garland
and
Oliver Ekman-Larsson
from the Arizona Coyotes for
Antoine Roussel
,
Jay Beagle
,
Loui Eriksson
, the ninth overall pick in this year's draft, and second- and seventh-round picks in the 2023 draft.
All the talk in Vancouver was that Canucks general manager Jim Benning planned to be aggressive this off-season. Well, this certainly qualifies. It's a mammoth deal, one in which five players and eight total assets changed hands, with $61.5-million in cap commitments total, and that doesn't even account for Garland and his pending contract.

Garland, 25, just finished his third full season with the Coyotes, in which he produced at a first-line clip, with 39 points to show for his 49 games. Evolving-Hockey's contract projection model has him in line for a four-year deal at an annual average value of about $4.7-million.
He's clearly the crown jewel of the Canucks bounty, a dual-threat winger that they can plug and play anywhere in their first two forward lines.
This, of course, is equal parts a testament to Garland's quality as it is an indictment of just how far Ekman-Larsson's game has fallen off in recent years. It's been all downhill for Ekman-Larsson since he signed his eight-year, $66-million deal with the Coyotes.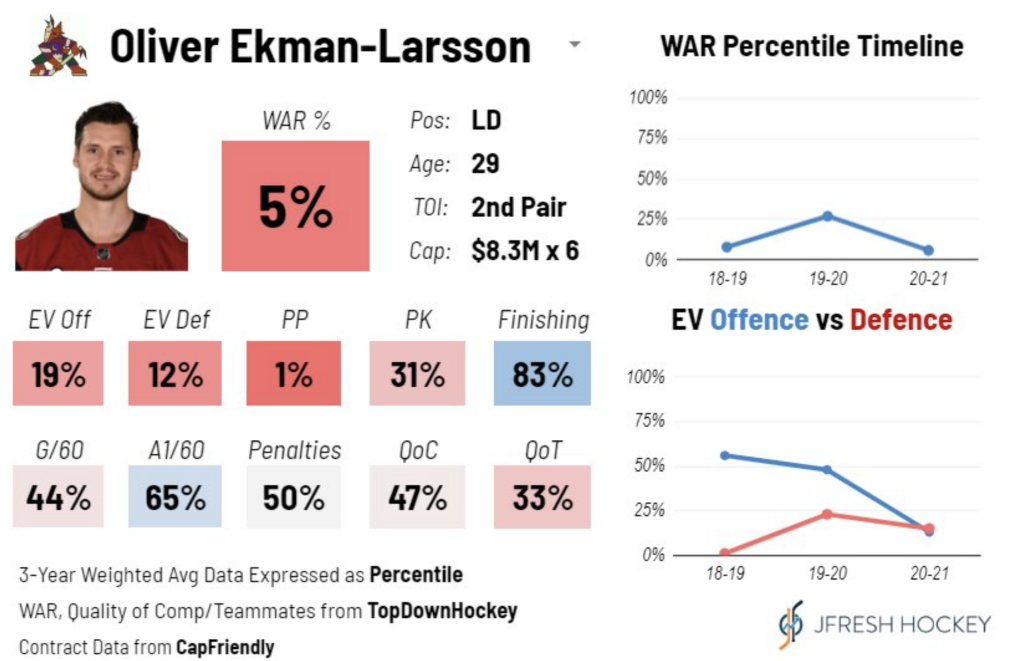 As Ekman-Larsson's name re-entered the rumour mill ahead of this off-season, colleague JFresh dove into the numbers and his game tape to see if there was something there for inquiring teams, and his findings weren't particularly encouraging. His analysis held that Ekman-Larsson's contract might be one of the worst in the league.
The Coyotes have softened the blow, if only slightly, retaining just under $1-million annually on the remaining six years of his contract.
All told, the Canucks can expect to come out of this trade with maybe an additional $1-million against the cap, at least in the short term. Long-term, it's far more substantial. Like, about $13-million to zero dollars type susbstantial.
Meanwhile, Coyotes general manager Bill Armstrong is living up to his word, accumulating a mountain of draft picks in exchange for seemingly every last one of the league's most inefficient contracts.
The Coyotes didn't have a first-round pick to their credit going into tonight's draft, a consequence of their prospect testing scandal, and now they get to participate, and near the high-end of the draft at that. They're now set to pick four times in the first two rounds of this year's draft and six times in the first two rounds of next year's draft.
Armstrong had to take on a lot of short-term pain to make it happen in this trade. Eriksson, Beagle, and Roussell's deals combine for $12-million against the cap for the next season, and each of them is a sub-replacement level player. They are, at best, warm bodies for the Coyotes lineup.
In a best-case scenario, perhaps one or two of them plays their best hockey in recent years, and the Coyotes can recoup further value at the upcoming deadline.
You may also be interested in: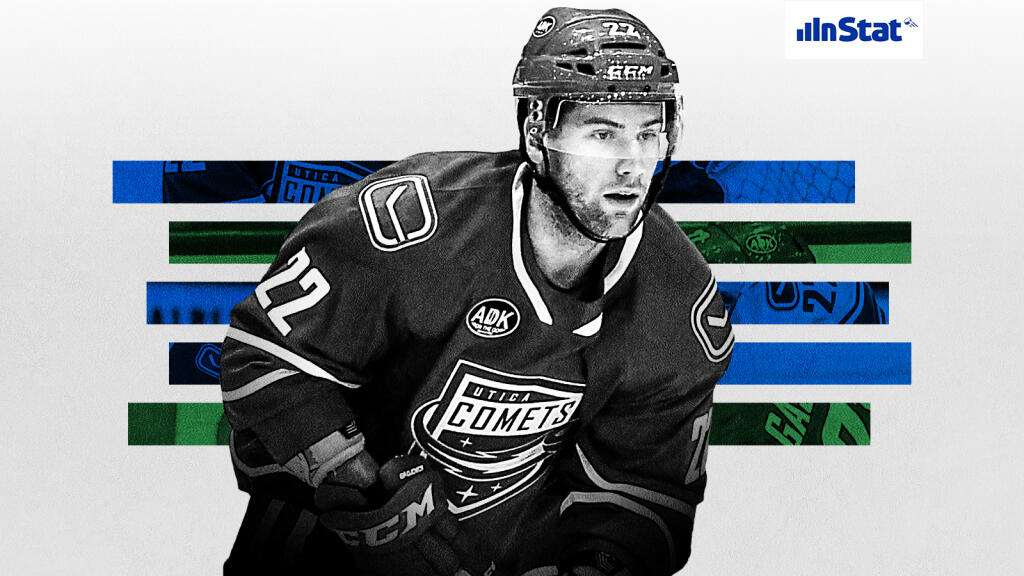 How Jonah Gadjovich developed his game en route to an eventual NHL debut with the Vancouver Canucks
This article is about: