NHL Entry Draft 2021
Problems inherent to hockey culture on full display with Logan Mailloux selection in the draft
If ever you for some reason needed an object lesson in the problems inherent to hockey culture, the end of the first round of the 2021 NHL draft provided ample fodder.
The Montréal Canadiens selected with the 31st overall pick a player at least one-third of the entire league had entirely removed from their draft boards after he was fined by Swedish police for "offensive photography constituting an invasion of privacy" and "defamation." A team does not generally issue a press release saying, "Let me explain…" before announcing the pick on social media.
Late last year, Logan Mailloux was fined by Swedish police for distributing a photo to teammates via social media of himself and a woman engaged in a sex act. He distributed the image without her consent. Despite a statement of contrition, and a request that he not be drafted at all this year, the victim told The Athletic she does not feel as though his apologies, public or private, are sincere; and if his agent's statement to The Athletic — which included complaints about "cancel culture" — is any indication, that feels about right.
Let's just put it this way: Brand new TV partners are typically not in the business of criticizing the league or its teams. And yet when this pick was made, the ESPN broadcast more or less said it was an indefensible decision and a PR disaster (apart from one panel member who also made sure to note he didn't believe in cancel culture).
And yet, as much as the player and his new NHL organization can talk about mistakes, it has to be said that the decision to take him 31st overall was not one, by any stretch of the imagination. A lot of people who have six- and seven-figure salaries are involved in the player evaluation process at this time of year and there had to be a critical mass of support, at least from the highest of the organization's high-end decision-makers, for taking this player despite what he did, and despite what he asked every team in the NHL not to do.
Perhaps it's indifference. Maybe the Canadiens just don't really care about what Mailloux did. Perhaps it's hubris. Maybe the Canadiens think they can fix Mailloux and turn him into a saint. But this isn't talking back to the coach or missing curfew or any of the myriad other "character issues" you sometimes hear about at this time of year. Was the Mitchell Miller fiasco really that long ago?
As with the Miller issue, an NHL team was willing to give a talented young player — though, by the reckoning of most teams and evaluators, not one talented enough to go 31st overall even under normal circumstances — a chance because he made what he and they would call a "mistake." But the important thing in both cases is how the victim is heard and supported, and in both cases, it appears that this was a secondary consideration because of what the player can do on the ice.
A person can make a mistake, even one as grave as this, and feel deeply and sincerely apologetic, pay whatever debts may be required, and move on with their lives. That even includes being given a chance to play professional hockey. By all appearances, that is not what happened here.
But this is not exclusively a Montréal Canadiens problem or a Marc Bergevin problem. ESPN reported that if the Canadiens had not taken him at 31, multiple teams were lined up to do so at some point in the second round, and the Canadiens don't pick again until No. 63 tomorrow, so they got out in front of it.
If it weren't the Habs getting all these angry overnight tweets (which the organization will ignore right up until the point that it's no longer feasible from a PR standpoint), it would be some other team getting them all day tomorrow. And that's the real issue here: The sport collectively shrugged and said, "Boys will be boys."
And honestly, can you even say it's disappointing anymore? Of course we are perpetually disappointed when these things happen, but with each disappointment must come a lowering of expectations. By now, those expectations should be a few miles underground, and yet there's always someone who finds a way to limbo under the bar.
And here, then, is the real issue: To select this particular player at this particular juncture is a heavily calculated decision involving multiple people, and it would have been made by multiple organizations if the Canadiens hadn't gotten there first.
They all decided they simply don't care about the crime or the victim, because they would prefer to performatively reach for a player who literally asked not to be drafted at all (not that an overly polished public statement should count for much either way). Mailloux would have dropped more if he took a laissez-faire attitude toward using his size in front of the net.
And that tells you everything you need to know. The people who hold positions of power in this league keep telling you exactly what they value. This time, we really ought to listen to them.
You may also be interested in: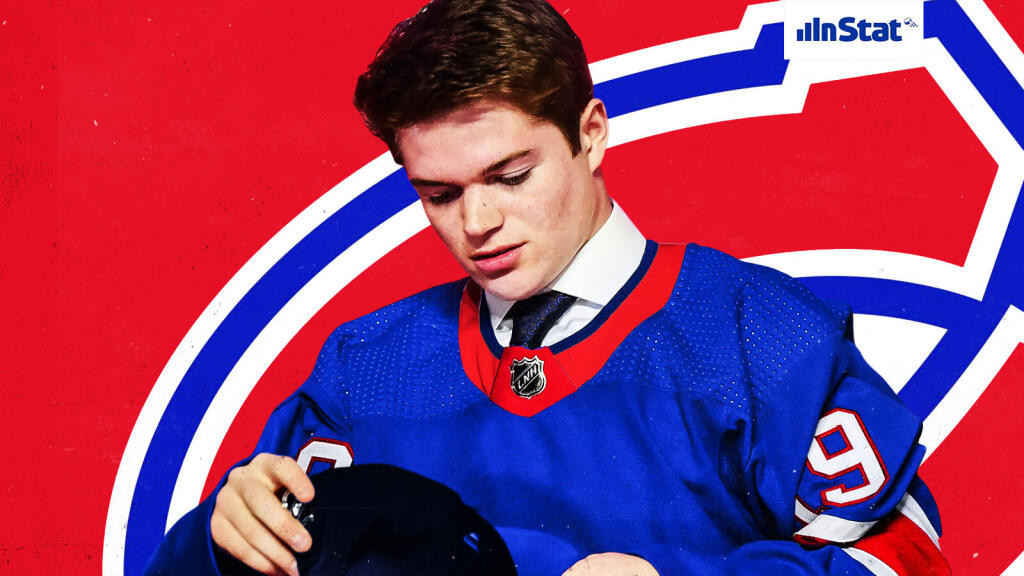 The EliteProspects Rinkside 2020-21 Off-Season Prospect Pool Rankings: the No. 6-ranked Montréal Canadiens
This article is about: