World Juniors 2022
Meet the Team: An early look at what the Czechia might look like at the 2022 World Juniors
The Czech Republic is looking to rebound from last year's disappointing showing at the World Juniors, in which they only beat Austria and Russia, the latter of which thanks to a herculean team effort.
That uninspiring run came to an end for the Czechs when they met the Canadians in the quarterfinals and were dealt a 3-0 shutout loss and a trip back across the Atlantic without a medal to show for their effort.
The Czechs are in a tough group, alongside Canada, Finland, Germany, and Austria, but the hope is that this year's group can turn in a more inspired effort than their predecessors. Let's take a look at the roster of players tasked with that charge.
The Roster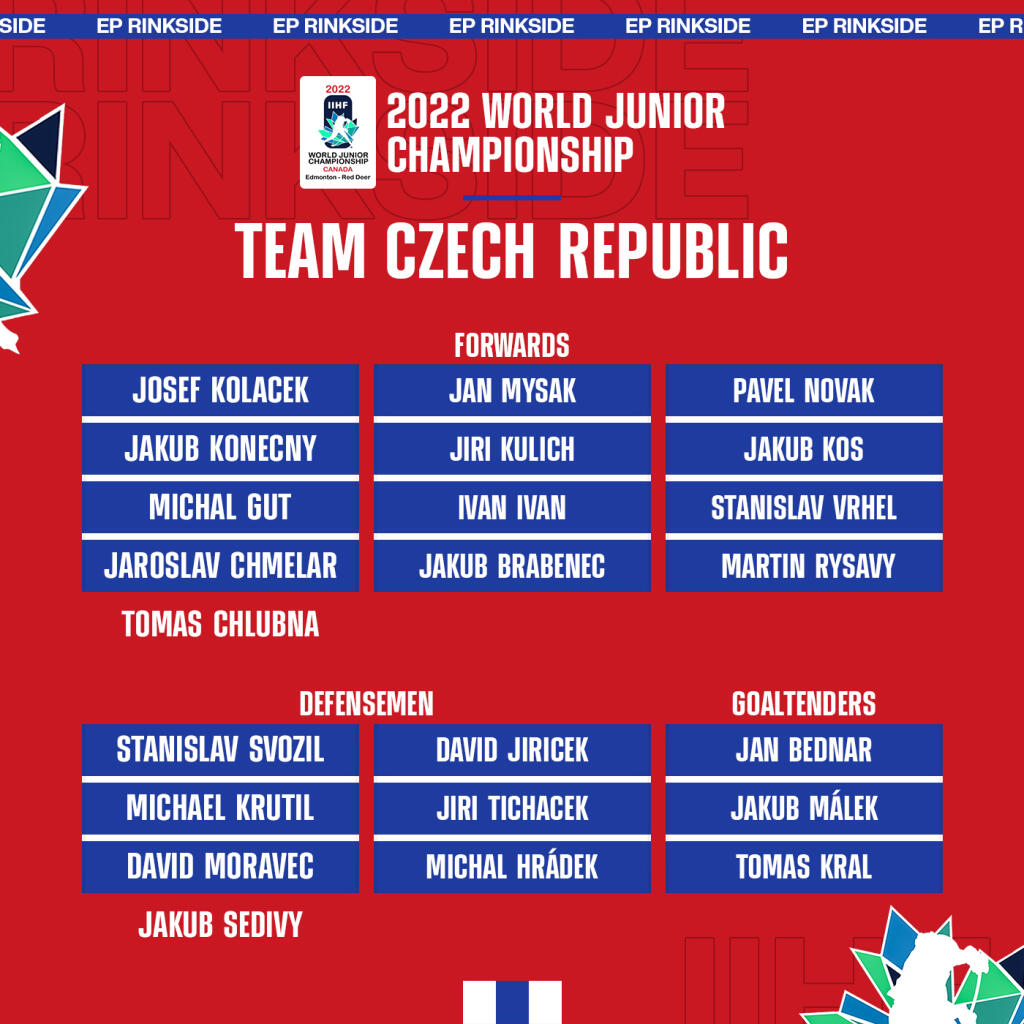 Czech head coach Karel Mlejnek announced the Czech's preliminary roster this time a week ago for the World Juniors in Edmonton and
Access this article with EP Premium
Go Premium to access this article
Register your Premium-membership at eliteprospects.com to get access to this article and more quality, in-depth coverage at EP Rinkside
This article is about: