World Juniors 2022
Meet the Team: An early look at what Slovakia might look like at the 2022 World Juniors
This is a big year for Slovak hockey. The trio of Juraj Slafkovsky, Šimon Němec, and Filip Mešár is poised to crack the first round in next July's draft, and each has a legitimate shot of being among the first 10 names called to cross the stage.
Slovakia is set to play in a difficult Group B, but they have a well-balanced, skilled roster that could catch some teams by surprise if they're not ready.
So, who are the returnees for this team? Well, this year's Slovak lineup features 12 return players from last year's group, led by starting goaltender Šimon Latkoczy alongside Martin Chromiak, Roman Faith, Oleksii Myklukha, Maroš Jedlička, Matěj Kašlik, Šimon Bečár, Rayen Petrovický, Marko Stacha, Samuel Knažko, Slafkovský, and Němec.
The Roster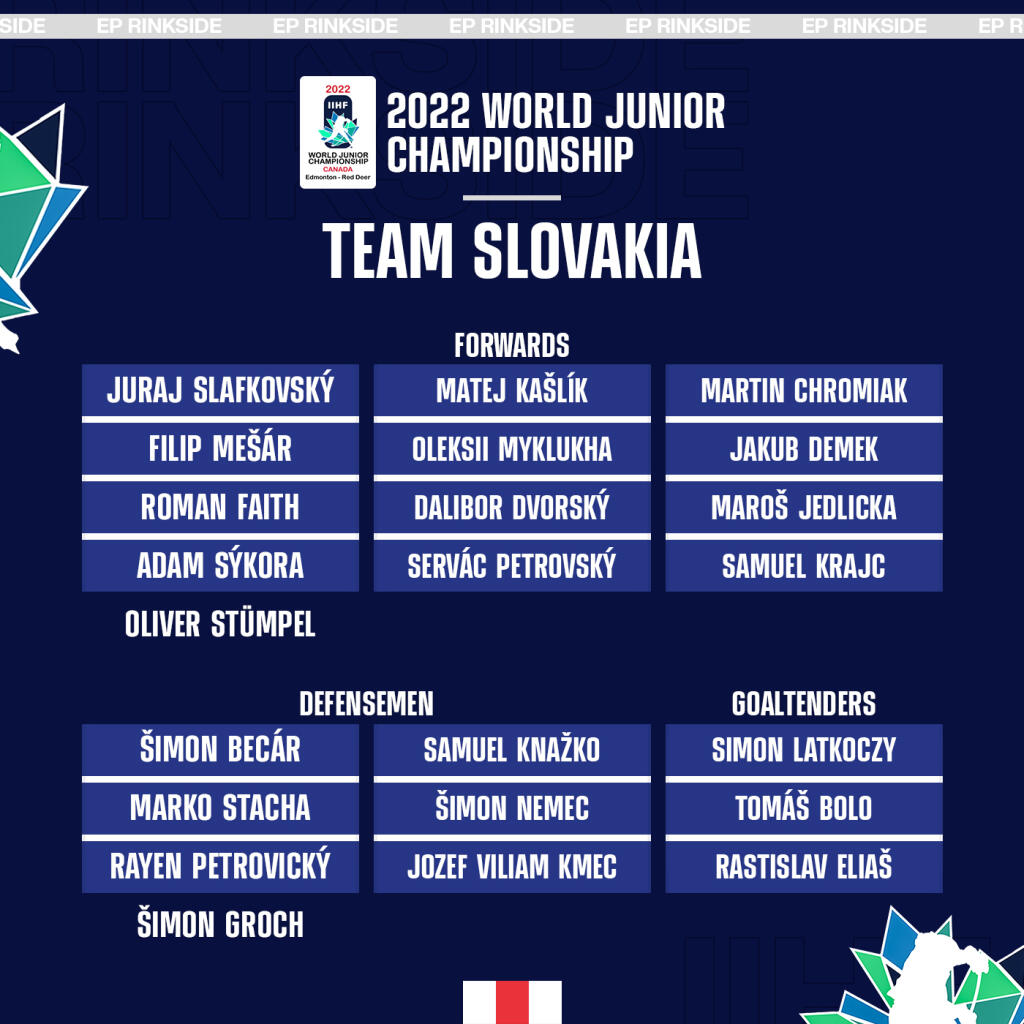 The Slovak top-six has the potential to create a ton
Access this article with EP Premium
Go Premium to access this article
Register your Premium-membership at eliteprospects.com to get access to this article and more quality, in-depth coverage at EP Rinkside
This article is about: