World Juniors 2022
Jan Myšák hopes to lead Czechia to a medal at 2022 World Juniors
Czechia hasn't medalled at the World Juniors since they took home bronze back in 2005, but Montréal Canadiens second-round draft pick and Hamilton Bulldogs forward Jan Myšák isn't deterred. He wants to lead his country back to the promised land.
He's coming to Edmonton and Red Deer, Alberta with a chip on his shoulder, ready to build on a strong start to his OHL season with a good showing in his country's colours. Myšák is up to 17 goals in 25 games for the Bulldogs, a solid mark for a mid-round pick.
"It's a pretty good season so far. We are fighting for the first spot in the conference. One week ago, I think we were there but now we're not," Myšák told EP Rinkside. "It's alright. We're fighting for that. My work with the team should help. I'm trying to score some goals. And now I'm excited for the World Juniors.
"I played in this tournament two years ago and last year. I feel these international games are different. There will be a lot of talk about tactics. I feel comfortable because I've been playing this season on the same ice as the tournament. I think it will be really good."
Last season, Myšák was the captain but for some reason, the Czechs haven't announced him as their captain for this year's tournament.
"I'm not sure. The coaches haven't decided yet," Myšák said.
All teams need leadership, and Myšák can provide that on and off the ice. On the ice last year, the centre had two goals and three points in five games. This team has young players like Pavel Novák and Michal Gut ready to chip in offensively while David Jiříček will patrol the blue line, and he's a 2022 NHL Entry Draft eligible skater.
"I've been in this tournament for three years but this year we have a lot of first-year players," Myšák revealed. "We have guys who are able to be drafted this year. I am an experienced guy, and I will try and help them. This is a big tournament, a great tournament. Some players will have a bit of pressure. I'll be there for every player on my team."
Some players place the honour of playing for their country above any league in the world. There is a certain hard-wired pride that's programmed into all of us, and athletes are no different. Myšák has a chance to lead his country to a medal round. The odds are against him but that doesn't mean he's not up to the challenge.
"I play for my country. I'll try and represent my country well. For me, it's an honour to wear the Czech Republic national jersey," Myšák stated. "I'm really excited and we will play the first game against Canada. I'm not sure about the rules. I think there should be fans in the building. I think it will be a lot of fun. I try not to think about the Canadian or Czech Republic fans. I just want to go in and represent my country."
Myšák likes playing in front of fans. He feels their energy, and he's hoping they will be allowed at the event in our ever-changing world where it pertains to COVID-19 and the other viruses out there. Myšák knows how crazy some fans can be at these events, and he has some great memories of his earlier playing days in his homeland.
"When you play in front of fans it's awesome. I remember my first tournament in Ostrava. It was crazy. It was a full house of sick, Czech fans," he remembered. "It can offer big support, and it helped us a lot. With fans it's different. It's so much better. I'm excited about that."
Myšák has made a talent jump this year. A lot of prospects will talk about their summer training, but his success was sparked by COVID-19 circumstances.
"After the World Juniors, I played for Laval. It was a great experience for me," Myšák remembered. "I was really happy about that. I played over 20 games. I got more experience against the big guys. I learned to have my head up every time. I had a concussion there. It was a good experience for me; I worked on my speed and strength and my overall game. It was a lot of things."
This is Myšák's last time playing in the World Juniors. He will be aged out starting next season. He is going to enjoy every minute and not take anything for granted out on the ice.
"It's my last year. You'll see my best hockey. It's a great opportunity. I can't wait to see my teammates," Myšák reiterated. "We played in the Four Nations in August. It was against Finland, Sweden, and Russia. It was a great thing for us, and we were happy about that. We will try and continue with that. I'm pretty sure if you win a tournament like that as we did, it can give you confidence. It was really good for us. We didn't have a lot of success in the last few years."
The Czech team could have some surprisingly good play this year depending on their young talent. Myšák's experience is going to have a great effect on the young players. It's easy to forget about some of the other countries who strive to be their best when there are powerhouses in the tournament. You never know when a team is going to gel and get hot. It's something magical and let's see if the Czech team can make some headlines. If they do, we'll likely hear Myšák's name being called to go and collect his razor, or whatever the IIHF will hand out this year for player of the game awards.
You may also be interested in: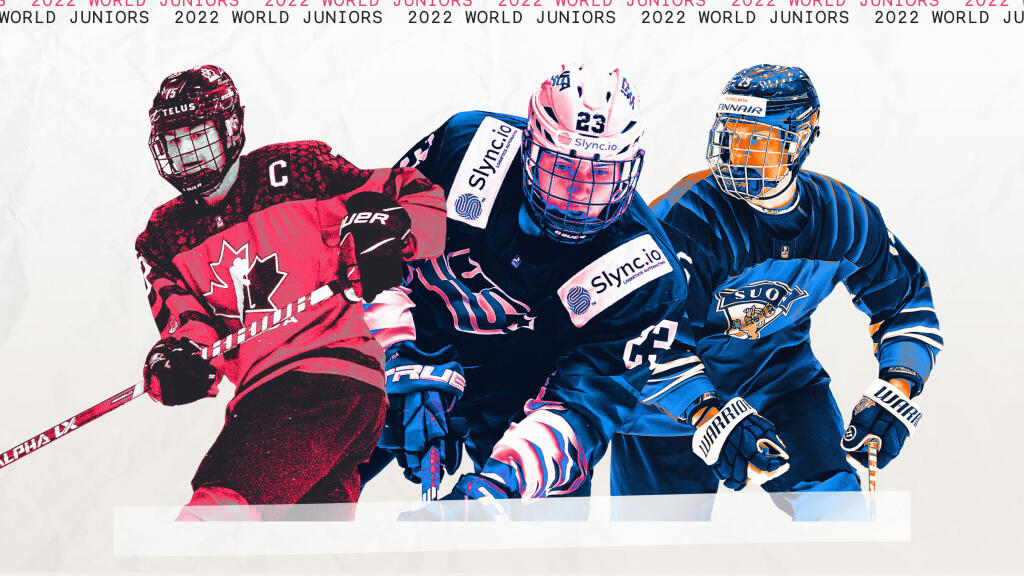 First-time draft-eligible players to watch at the 2022 World Juniors
This article is about: