NHL
Vancouver Canucks to name Patrik Allvin general manager
Multiple reports have confirmed that the Vancouver Canucks are set to announce
Patrik Allvin
as the 12th general manager in franchise history.
Allvin, 47, comes from the Pittsburgh Penguins organization, where he'd served as a scout and in an executive capacity with amateur scouting detail for nearly 17 seasons, six of which coincided with Canucks president Jim Rutherford's stay. Most recently, Allvin served as the club's assistant general manager after years as the Dir. of Amateur Scouting and the Dir. of European Scouting before that.
There was, of course, also a brief stretch last season when Allvin served as the Penguins interim general manager following the abrupt departure of Rutherford mid-season.
TSN's Darren Dreger was the first to break the news.
From all accounts it appears Patrik Allvin is about to become the next GM of the Vancouver Canucks. Not done yet, but getting closer.

— Darren Dreger (@DarrenDreger) January 26, 2022
It's been a busy week in the Rogers Arena executive suite. The club announced last week that they'd hired former EP Rinkside contributor and OHL scout Rachel Doerrie to work in the club's analytics department. Just yesterday they announced the hiring of Émilie Castonguay as one of the club's assistant general managers, alongside Derek Clancey who was hired little over a month ago.
Well-connected industry insiders believe that the club is looking to add at least one more assistant general manager to their front office, and the word out of Vancouver today is that Allvin will be charged with making that hire.
You may also be interested in: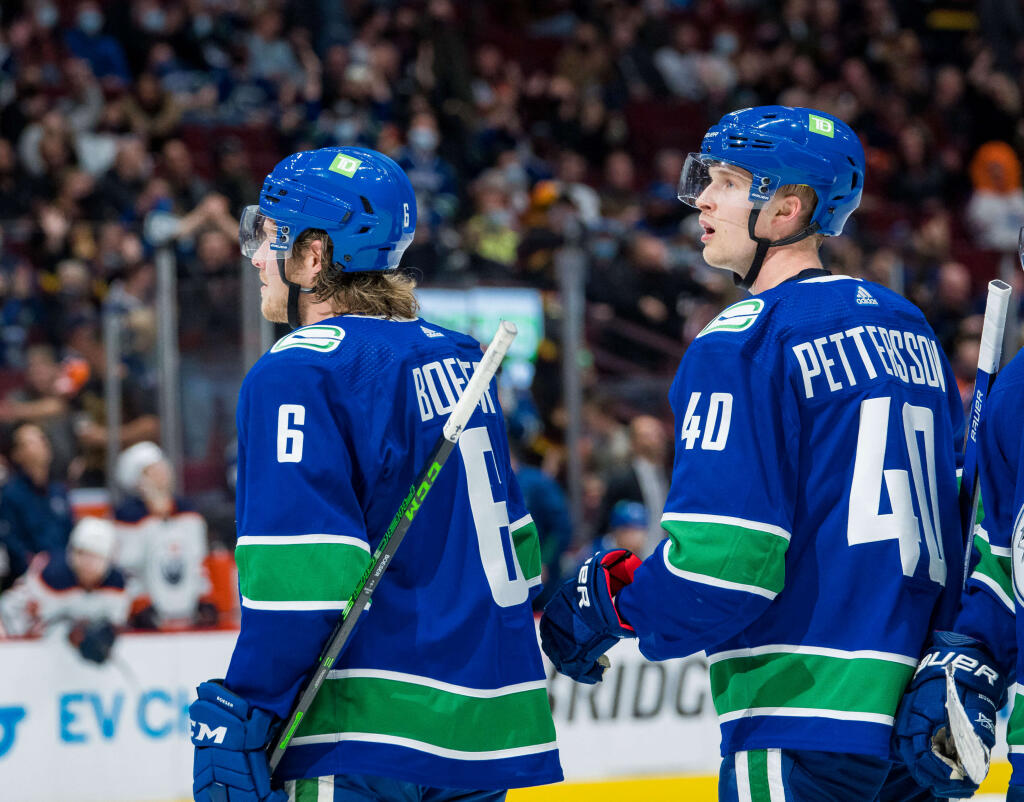 EP Rinkside Mailbag: How we would fix the Canucks
This article is about: