2021-22 Trade Deadline
Minnesota Wild acquire Tyson Jost from Colorado Avalanche for Nico Sturm
The Minnesota Wild have acquired centre
Tyson Jost
from the Colorado Avalanche for centre
Nico Sturm
in a one-for-one hockey trade.
Call this one the classic change of scenery trade, albeit with some periphery considerations that make it much more interesting than it may at first appear.
Both players are mired in down years, putting up points at an almost identical clip in an almost identical role; Jost has amassed 14 points in 54 games this season to Sturm's 17 in 53. But the underlying data charted here by my colleague JFresh paints Sturm's defensive contributions in a much better light.
Nico Sturm, traded to COL, has put up very solid results in quite sheltered fourth-line minutes. He's a couple years older than Jost but quite a bit cheaper as well. #GoAvsGo pic.twitter.com/JdGBMdRPtX

— JFresh (@JFreshHockey) March 15, 2022
The appeal for the Wild is pretty straightforward: Jost is cost-controlled through the end of next season, and that means a lot for a team staring down considerable cap liabilities in the form of the Zach Parise and Ryan Suter buyout penalties. At only 24-years-old and as a former first-round pick, perhaps Jost offers untapped upside that the 26-year-old (soon to be 27) former NCAA free agent plainly doesn't.
Even if one grants that Sturm is stringing together the better season of the two on the basis of his strong underlying defensive results, his pending unrestricted free agency and stasis as a player were such that one could understand the appeal of Jost for the short- and long-term.
Meanwhile, Sturm's paltry $725,000 cap charge for the remainder of this season offers the Avalanche an additional $1.25 million to work with at the deadline. And as one of the league's premier contenders for the Stanley Cup, every dollar counts at this time of year.
You may also be interested in: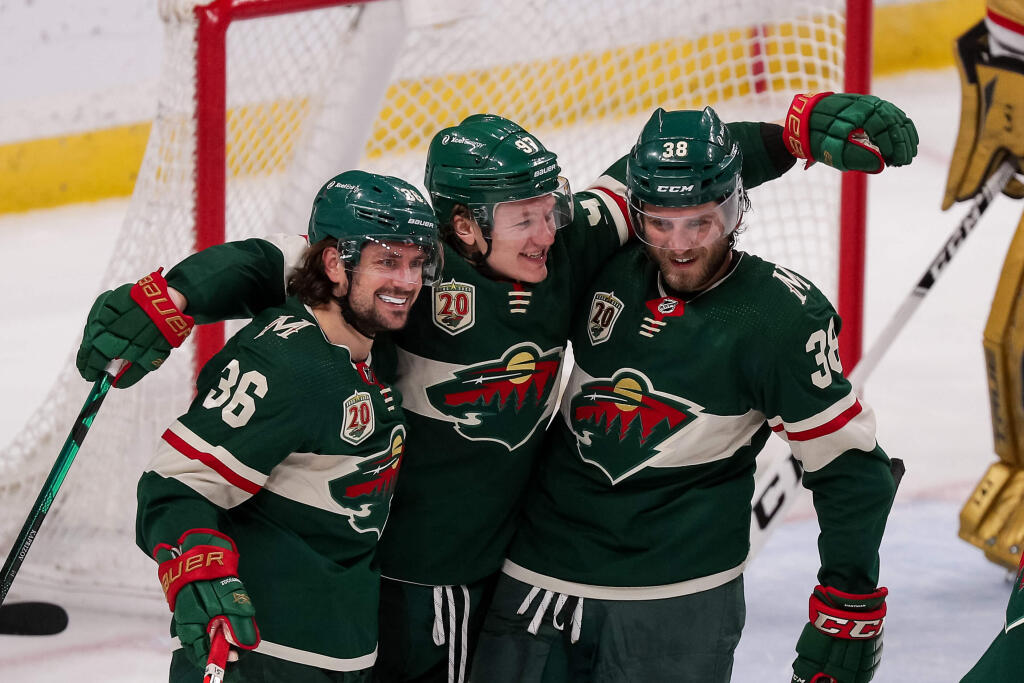 Why the Minnesota Wild's cap situation is uniquely difficult to manage
This article is about: