2021-22 Trade Deadline
Minnesota Wild acquire Jacob Middleton from San Jose Sharks for Kaapo Kähkönen and late-round pick
The Minnesota Wild have followed up the acquisition of goaltender
Marc-André Fleury
by dealing for defenceman
Jacob Middleton
, sending
Kaapo Kähkönen
and a fifth-round pick to the San Jose Sharks in exchange for his services.
Middleton, 26, has earned acclaim this season for his relatively strong defensive results in a middle-of-the-lineup role, playing mostly alongside Erik Karlsson at even strength. He's also chipped in with nine points in 45 contests this season for the Sharks playing about 19 minutes a night in all situations.
Jacob Middleton, traded to MIN, is a defensive defenceman who put up solid results at even strength as Erik Karlsson's partner and on the PK. #MNWild pic.twitter.com/2FxcyLS9Xj

— JFresh (@JFreshHockey) March 21, 2022
A real late-bloomer, Middleton only made it to the NHL in anything resembling a full-time capacity this season. The Sharks first added him to their organization as a CHL free agent, after the Los Angeles Kings let his negotiating rights expire; they originally drafted him 210th overall, in the seventh-round of the 2014 draft.
Middleton is a pending unrestricted free agent, making $725,000 against the cap for this season.
The Sharks, meanwhile, have done well to add to their stockpile of prime-age goaltenders, taking a roll of the dice on Kähkönen after he showed considerable promise in the AHL and held his own in a bit role for two seasons in the big leagues.
Kaapo Kahkonen, traded to SJ, has definitely had his save percentage boosted by playing behind Minnesota's team defence but showed some upside this season. #SJSharks pic.twitter.com/ZODIx9b1ZO

— JFresh (@JFreshHockey) March 21, 2022
Kähkönen is a pending restricted free agent with arbitration eligibility, making $725,000 against the salary cap. The addition of Kähkönen to the Sharks crease brings their running total to three NHL goaltenders, and one has to imagine a James Reimer trade isn't far off in the distance.
You may also be interested in: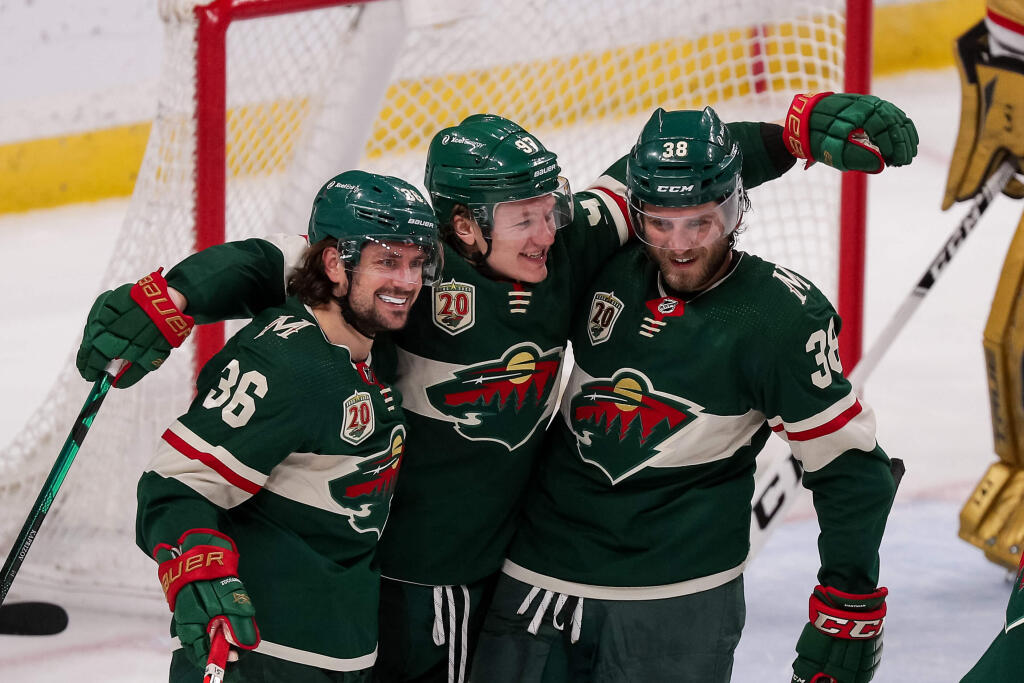 Why the Minnesota Wild's cap situation is uniquely difficult to manage
This article is about: