2021-22 Trade Deadline
St. Louis Blues acquire Nick Leddy, Luke Witkowski from Detroit Red Wings for Oskar Sundqvist, Jake Walman, draft pick
The St. Louis Blues have acquired veteran left-shot defenceman
Nick Leddy
and
Luke Witkowski
from the Detroit Red Wings for winger
Oskar Sundqvist
, defenceman
Jake Walman
, and a 2023 second-round pick.
Leddy, 31, has put up 16 points in 55 games while averaging about 21:30 a night for the Red Wings this season, who he joined last summer in a cap dump deal from the New York Islanders. Though he once produced stellar two-way results at the height of his career, time is undefeated, and his underlying profile has fallen off as a result.
Nick Leddy, traded to STL, is a smooth-skating puck-moving defenceman who is also a major drain on his team's results at both ends of the ice. There might not be a blueliner in the game with a bigger gap between transition skills and on-ice impact. #STLBlues pic.twitter.com/CBlnMzqCk2

— JFresh (@JFreshHockey) March 21, 2022
There doesn't appear to be any salary retention on Leddy's deal, which carries a $5.5 million cap charge and expires at the season's end.
Sundqvist, 27, played exceptionally well in a depth role for the Blues after joining them in the trade that (briefly) sent Ryan Reaves to the Pittsburgh Penguins, helping them capture their first Stanley Cup in franchise history in 2019. His play in the three seasons since then has declined, and that makes his $2.8 million price tag through the end of next season a bit rich for a credible contender.
Oskar Sundqvist, acquired by DET, has regressed since St. Louis won the Cup, but still slots in as a adequate 4th line penalty killer. #LGRW pic.twitter.com/NY5SctdR02

— JFresh (@JFreshHockey) March 21, 2022
Walman, 26, has six points in 33 games this season playing about 12 minutes a night, and has generally produced strong underlying results in a sheltered, bit role with the Blues in the last two seasons.
Jake Walman, acquired by DET, is more interesting. He played miniscule sheltered minutes for STL this season but was a microstat chart-breaker and one of the most trigger-happy defencemen in the league. Maybe something there, maybe not. #LGRW pic.twitter.com/ZYntD9a4kh

— JFresh (@JFreshHockey) March 21, 2022
Walman's contract pays him $725,000, and expires at season's end, at which point he'll be an arbitration-eligible restricted free agent.
You may also be interested in: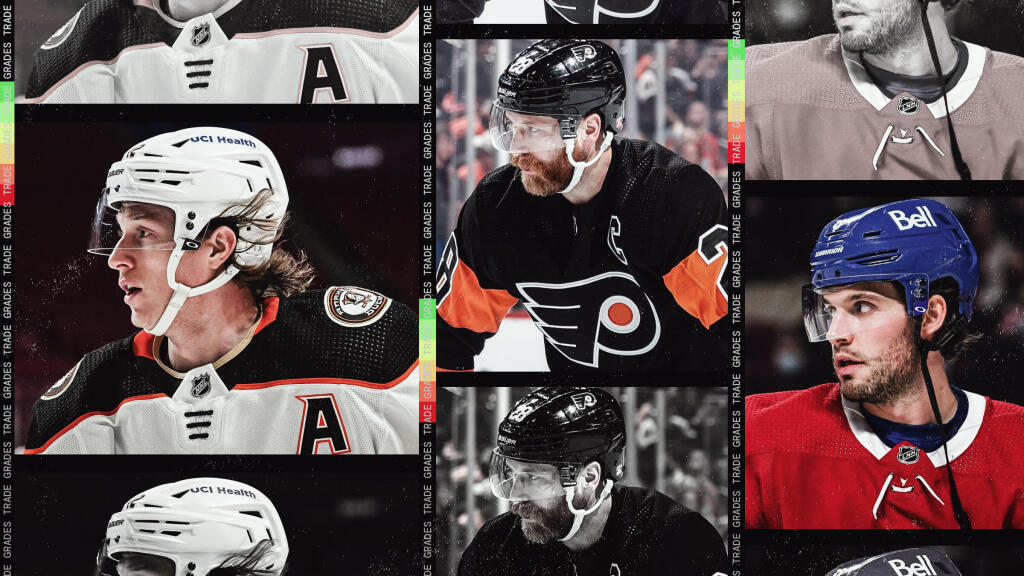 Trade grades for the 2021-22 NHL trade deadline
This article is about: