Fantasy Hockey
Robinson's Fantasy Rundown: Addison's Path, Colorado's UFAs, Swayman, Rossi & More
Let's just right into things.
There's a ton of action as the NHL barrels down the stretch drive. Teams in the Western Conference are battling for the last playoff spot, maybe the last two, while those in the Eastern Conference are jockeying for position.
Benches are shortening. Starting netminders are facing workload demons. We're getting a glimpse into who is favoured and who is on the outside of the coach's eyes. All of this intel is useful for navigating your lineup, watching the waiver wire and preparing for an offseason littered with decisions.
Calen Addison needs more opportunity
Earlier this week, the Minnesota Wild extended veteran defender Alex Goligoski to a two-year deal worth $2-million per season. That leaves Minnesota with six defenders signed for next season totalling $25-million and change. They have to sign restricted free agent Jacob Middleton who has been a really strong shutdown type for the club.
That group doesn't include 21-year-old, Calen Addison.
36-year-old Alex Goligoski getting a two-year extension, eh?

That gives the team 6 defenders under contract for next year - not including Calen Addison who is ready to cook.

Have to think something is going to give this summer pic.twitter.com/d0XyvE0CME

— /Cam Robinson/ (@Hockey_Robinson) March 29, 2022
Calen Addison, previously acquired from the Pittsburgh Penguins in the Jason Zucker trade is a nicely marinated prospect. He's clicked at 0.75 points per game over 63 AHL contests spread over three seasons. He's posted four points in 15 NHL games. And he's been a terrific creator and play-driver at that top level.
And let's be real, as good as Jared Spurgeon has been, the biggest hole on the Wild is a lack of a true power-play quarterback. And Addison is the best chance they have for finding one in-house. The right-shot back is a proficient power-play player and has been since his WHL days with the Lethbridge Hurricanes. But despite that, he needs a path cleared for him to drive through.
This leads to my belief that the club must be considering making a wholesale change on the blueline this summer. The team must be concerned about having the cash to retain Kevin Fiala who is restricted after this season. Moving Matt Dumba and his $6-million dollar tag for futures must be tempting — even if it means filling those 23-minutes a night he eats — but it will be difficult since his modified no-trade clause kicked in this season.
So here's what's up, this summer (or now if you're still able to pick up or trade) go out and speculatively buy Addison. Get him while his stock is low because if he does end up chewing up three minutes a night on the top unit, he's going to be a good piece to own. Minnesota is building something big and he's likely the cheapest guy to lock up at this point.
Don't sleep on Marco Rossi
Speaking of the Wild, this is just a quick reminder not to forget about Marco Rossi. He missed the entirety of his draft-plus-one season due to long COVID but he's been healthy and rolling in the AHL this year.
While seeing heavy minutes and being tasked with defensive responsibilities despite being a rookie pro playing the middle of the ice, the 2020 ninth overall pick has 44 points in 50 games, good for fourth among U21 skaters.

Seriously, Minnesota has some bright days ahead.
Jeremy Swayman the new 'guy' in Boston
Sure, Boston Bruins goalie Jeremy Swayman may have been lit up by the Toronto Maple Leafs on Tuesday evening, but it doesn't change the fact that he's officially the guy for the Bruins now. I don't care that Linus Ullmark makes $5-million for the next three seasons. Swayman has been the better stopper this season and has been downright excellent since stepping into the league late last year.

In his 46 career appearances, the 23-year-old has stopped 92.6 percent of the shots he's faced and has stopped nearly 20 additional goals than expected. In that same time span, Ullmark has a .905 mark while allowing 6.4 more goals than he should've.
It's clear as day now, but maybe you can still get Swayman for below market value this summer while people are still concerned about sample size and contractual implications in Boston.

If you can, I'd support it.
Who should have gone first overall back in 2019?
It's a simple question without a simple answer. Do you prefer a monstrous, No. 1 defenseman on the right side? Or do you fancy the dynamic centre with Art Ross aspirations in the near future?
Okay, so you suddenly have access to a time machine.

The catch is, you can only go back to June 21st, 2019 and land in the Devils' war room.

Who do you tell them to select first overall that evening?

— /Cam Robinson/ (@Hockey_Robinson) March 31, 2022
I can't help but feel that we're going to be talking about this debate for the next, I don't know, maybe 15 or so years? Gives me Chris Pronger vs. Paul Kariya vibes.
What to do with the UFA's in Colorado?
I'll spend a good chunk of the offseason breaking down how to evaluate all the moving parts from each organization, but the Colorado Avalanche is an especially interesting case. They have two high-profile players heading towards unrestricted free agency on July 15, and how they're handled will have massive implications for their fantasy value and those on the roster behind them.
Let's start with Nazem Kadri.
The 31-year-old is cruising through a career-best season. Demonstrably so. With 15 games remaining on the schedule, Kadri has already surpassed his previous high-water point mark by 20 points. Even though his pace has slowed in the back half, he's still on track to crack 100 points.
But that production decrease is noteworthy. In the first 38 games, Kadri recorded 16 goals and 55 points. In the last 27 games, he's produced 10 goals and 28 points. Now, there's absolutely nothing wrong with a point-per-game pace, but it just further illustrates that he is not an elite player who will justify the massive price tag his contract-season production will ask for.
But let's be real, we knew that anyway.
The only real question is whether or not he sticks around Colorado. Because if he does, the only reason his numbers will dip next year is that he's another year older and because things have gone reaaaaally well for him this year. But not crazily so. All of his metrics are within reason. Hell, he's not posting career-highs in any of the advanced offensive stats except for power-play usage. And we could assume he'd stick on that top PP next year too.
However, as it stands, I fully expect the Canadian pivot to price himself out of contention and end up in a dramatically worse spot and return to below point-per-game levels. Perhaps even way below. If that prophecy comes true, watch for Alex Newhook to really take a step forward assuming the club doesn't go out and procure a slightly less expensive second-line centre/top power-play option than Kadri. Newhook is getting an audition for that gig right now with Nathan MacKinnon on the shelf.
Moving on. For the second season in a row, the Avs are waltzing into the playoffs with a soon-to-be-unrestricted-free-agent netminder. Last year, Philipp Grubauer was quite good in the regular season and then just OK in the playoffs. He took the money and ran to Seattle where things have…. not gone so well.
This season, Darcy Kuemper started out pretty mediocre with just a 12-7-0 record, 0.907 save percentage and a -3.1 goals-saved-above-average. Since then, however, he's been lights out. A 19-4-3 record with a 0.935 SV percentage and +21.05 GSAA. But it's all noise until the music truly starts.
Darcy Kuemper is locked all the way in.

Over his last 7 starts:
• 0.960 SV%
• 11.2 GSAA
• 2 shutouts
• Averaging 32.5 stops per game

And here I thought the Avs only weakness was in goal

— /Cam Robinson/ (@Hockey_Robinson) March 30, 2022
How Kuemper performs this spring will surely determine whether the club retains him. They did dish a first-rounder and a former very early second-round pick for the 31-year-old netminder so they're somewhat pot committed. You have to imagine they'll be more willing to pony up the $5- or $6-million per it'll cost to keep Kuemper, if he proves capable of handling the pressure.
If he doesn't, well you want whoever they trade for/sign. But if he does, Kuemper has the good and circumstance to be a top-10 netminder with a top-three upside. And if I'm betting, I say he ends up landing a little four-year extension and solidifies himself in the fantasy world as a must-have asset.
This was a lot of words to land at a wait-and-see approach but you can also try to take some calculated risk in the time between now and free agency.
Maybe you roll the dice and deal for Kuemper at a slight discount to offer risk mitigation for the current owner. Maybe you sell Kadri (much harder), or perhaps you go against my gut and take a cut on acquiring Kadri at a lower price and laugh when he sticks around and sticks as a top-30 skater.
You may also be interested in: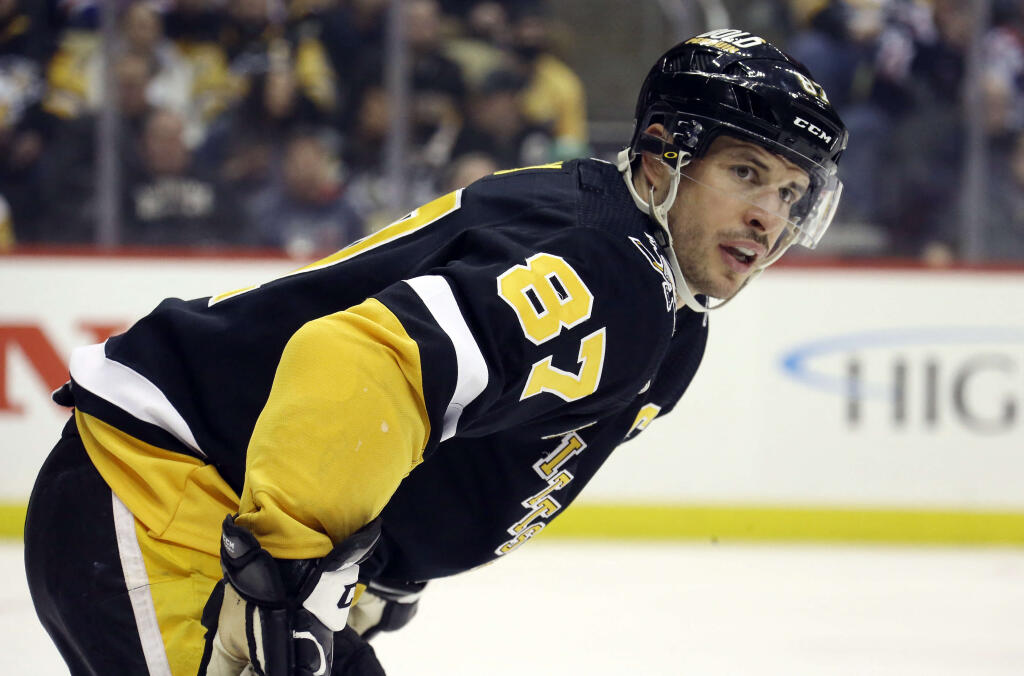 Take Town: The more things don't change
This article is about: