NHL
Rinkside Report: Hurricanes and Rangers primed and ready for playoff action
Rinkside Report is a recurring series where we take you into pressboxes around the NHL to find key stories from marquee matchups.
NEW YORK — When you think of the iconic rinks of the NHL, Madison Square Garden is likely high on the list.
Veterans love playing in historic venues like the Garden, Bell Centre in Montréal, the United Center in Chicago, and Scotiabank Arena in Toronto. They appreciate the quirks and the traditions like the hot dogs in Montréal, the anthem at the UC, and the ceiling in midtown Manhattan as much as they appreciate the atmosphere and the fans.
But these rinks can be intimidating for rookies or emerging young players. Teams will include games at specific arenas in the development plans just to get them used to big-game buildings and to get the shock and awe out of the way early.
There was no shock factor for Carolina Hurricanes rookie Seth Jarvis on Tuesday night at Madison Square Garden. The 20-year-old scored a highlight-reel goal in the second period of the Canes' 4-2 win over the New York Rangers, showing off some exceptional hands and an unflappable demeanour, with an anti-celebration celebration to acknowledge a hostile home crowd.
"I've never been to New York before, so this was sick," Jarvis said. "I've watched tonnes of basketball and hockey here. During the morning skate, I was kind of looking up at the rafters a little and checking everything out. It was super cool. This place is awesome."
The Rangers were gunning for first place in the Metropolitan Division in that game, but instead, they'll have to settle for second, at least for now. They remain four points behind the Rangers in the Metro standings. But this game was a good test for a rookie like Jarvis and a penalty kill like the one Carolina possesses in a potential second-round Stanley Cup Playoff preview of a game.
Jarvis' third-period goal was his 14th of the season and he had a two-point night assisting on Andrei Svechnikov's game-tying goal in the second period. And it might have been the prettiest. Brady Skjei made an excellent play in the neutral zone to force a turnover and Sebastian Aho sent the puck up to Jarvis, who had plenty of time and space in the slot. He went forehand to backhand and snapped the puck over Igor Shestyorkin.
Seth Jarvis (@jarvy44) making his case for the #HandsTeam. ? pic.twitter.com/CBhBEDGhK4

— NHL (@NHL) April 13, 2022
A Vezina-calibre goalie? A tie game in the third period in a packed building in a city known for aggressive fans? If this kid can put up two points in a game like this, he'll be just fine in the postseason.
"It's so cool," Jarvis said. "It can be a little bit intimidating. But for me, I think just the amount of games I've watched sitting on the couch, and now to be on the ice playing games in this rink, I think it's more of like, 'I can't believe this is happening.' I can't believe I'm out here and I'm just excited."
There were some personal aspects of this game for many players on both teams. Skjei, Jesper Fast, Tony DeAngelo, Antti Raanta, and Derek Stepan all spent time with the Rangers, with Stepan having played for the club in 2014 when it reached the Stanley Cup Final.
Rangers' forward Chris Kreider continued his remarkable campaign with his 50th goal of the season.
But the performance of the Hurricanes' PK shouldn't be lost in all of the other storylines. It was the defining factor of the game and will likely be one of the team's biggest assets moving forward into the postseason. The Rangers have the second-best power play in the league, but the Carolina killers managed to kill off all four of their extra-man attempts.
This is the top penalty-killing team in the NHL, but coach Rod Brind'Amour assured that it wasn't nearly as easy as it looked on the ice, but between the penalty killers and goalie Frederik Andersen they managed to limit the Rangers enough to be able to launch an aggressive attack in the third period.
"They know what we're trying to do, we know what they're trying to do — everybody knows what's going on. It's just a matter of execution," Brind-Amour said. "I'm sure they'll come and say they didn't execute what they didn't want to do. That's the game. We're trying to make sure they don't get clean entries, I don't think they had too many of those. Faceoffs are a big part of it and we got a couple good clears.
"All of these things add up and when you do mess up your goalie has to make a save. And that's what happened."
This tilt at MSG lived up to its billing. If it is, in fact, a playoff precursor then it appears as though both of these teams are primed and ready for the most important part of the season.
You may also be interested in: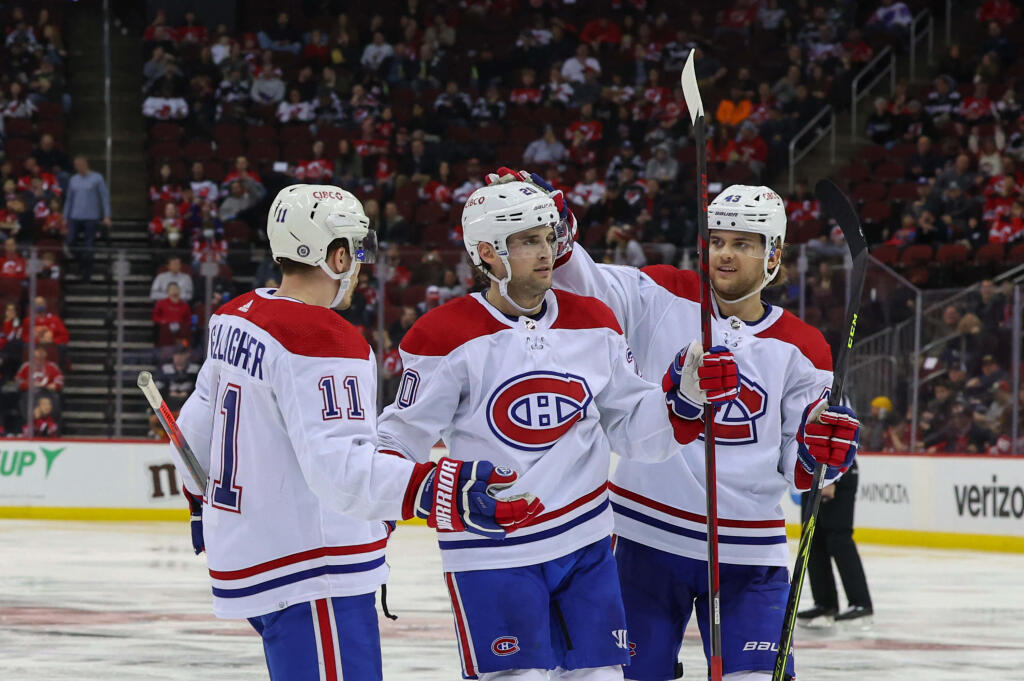 Rinkside Report: Martin St. Louis inspiring confidence in Montréal Canadiens
This article is about: