2022 U18 World Hockey Championship
"He's got a really unique ability to finish": Isaac Howard steals the show in Team USA's 8-3 win over Canada
LANDSHUT, Germany -- None could escape from the shadow that
Isaac Howard
cast in Team USA's 8-3 win over Canada in their preliminary round debut.
Not Connor Bedard, though he tried, with a two-point performance all his own. Not Logan Cooley or Frank Nazar. Not Adam Fantilli. The ice was Howard's every time he stepped over the boards, and everyone else was just lucky enough to have shared it.
Just don't go telling Howard that. He was characteristically evasive in his postgame presser, dodging praise with the same grace as he would an opposing defender.

"It's definitely nice. You know, just playing with great linemates, and them finding me and sliding [the puck] into soft areas," Howard said. "Just capitalizing on that – it's definitely nice."
He wasn't just capitalizing on the work of his linemates though. We're talking about a four-goal, one assist performance so dominant that his name was practically written in pen on the slip that contained the American Player of the Game by the second intermission.
It was Howard's quick stick that forced the turnover high in Canada's zone that eventually led to his first goal, after all. Mere moments later, Howard doubled the American lead by picking up his own rebound on the rush and hammering it past Canadian goaltender Reid Dyck.
"The guy tried to pass it through me, and I got a stick on it," Howarrd said of his first goal. "And you know Hutson, he's just such a smart player, so I knew that the second he realized that the defenceman didn't have a stick that he would slide it on that backside."
? @usahockey has entered the #U18Worlds.
Isaac Howard claims the first goal of the game #CANUSA pic.twitter.com/KJzT6GnEyW
— IIHF (@IIHFHockey) April 23, 2022
And whatever the third and fourth goals may have lacked in flash, Howard made up for with the weight of each. The Americans let the Canadians hang in this game through the halfway mark, like a cat toying with their food, and then Howard sank his teeth into the sumptuous meal that is a commanding win over one's historical rival. The 6-3 goal signalled the game's end, and the 8-3 tally that it was never in question to begin with.
"It feels great," Howard said of beating Canada. "Obviously a big rivalry between the two [countries], so it always feels good beating them."
Performances like this one fit with Howard's season. His 71 points have him in first place among the USNTDP U18 squad in scoring, six clear of Cooley for the team lead. His speed, his tenacity, and his quality as a shooter working in concert to dominate the Program's circuit, and now they're showing up in high-stakes international competition, too.
"He's got a really unique ability to finish," Team USA head coach Adam Nightingale said of Howard's performance. "I like how he created those goals by playing tenacious and getting to the inside. It's something he should be really proud of.
"He's grown his game and he's a threat every time he's on the ice."
You may also be interested in: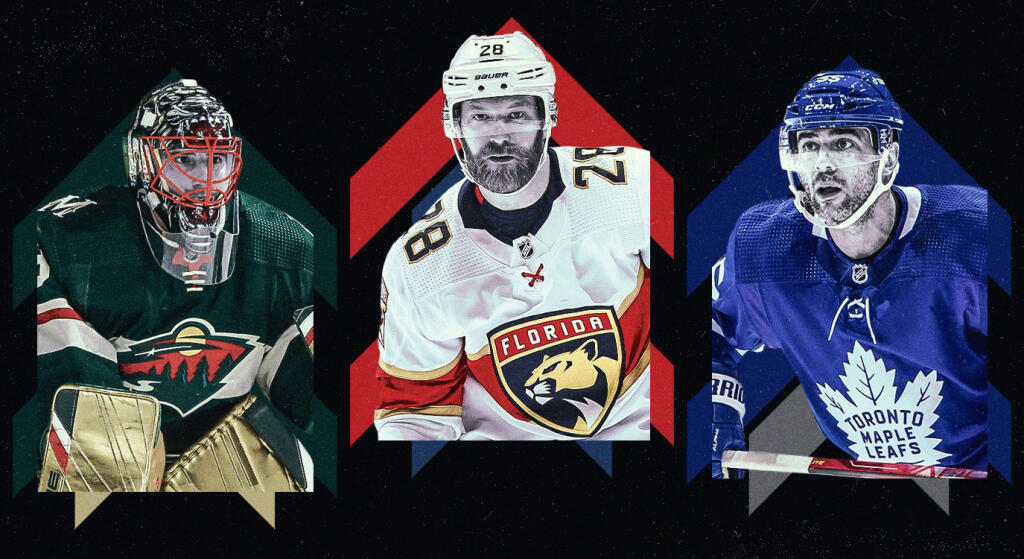 How have each of the major trade deadline acquisitions fared with their new teams?
This article is about: