NHL
The St. Louis Blues, Craig Berube missed an opportunity to take a stand for justice
All Craig Berube had to do was say something.
He could have used some generic phrase that wouldn't get him in any hot water with the NHL. He could have said he would like to speak about the matter at a later time. That wouldn't have been the best answer, but it would have been something.
Berube should have condemned racism. He should have said that it has no place in hockey and no place in society. He should have told fans of the St. Louis Blues that they were wrong for sending Nazem Kadri and his family death threats. He should have acknowledged the gravity of the situation.
Instead, when asked this week if he had any reaction to the racist and xenophobic rhetoric and violent threats that had been directed at the Colorado Avalanche forward, he said nothing and made an ugly situation even worse.
Berube no comment re Kadri pic.twitter.com/Aiq6Zi5qin

— Darren McKee (@DMacRadio) May 23, 2022
Kadri is used to being on the receiving end of vitriol as he has been subjected to discriminatory language throughout his career. He's a Muslim and is of Lebanese descent. But he and his wife have received an onslaught of threats and hate in recent days as the result of a collision with Blues goalie Jordan Binnington in Game 3 of this second-round Stanley Cup Playoff series between the two Central Division foes.
In an exceptionally poor display of sportsmanship, Binnington threw a water bottle at Kadri during a press conference. His actions probably fueled the fans who were already angry enough to do something about it. The messages and threats from fans grew so intense the NHL and the St. Louis police had to open an investigation.
After Kadri recorded a hat trick in Game 4, his wife Ashley posted screenshots of threats that were sent to the Instagram account of the couple's cat. She didn't black out any names or handles. She wanted everyone to see the true character of these diehard fans.
Nazem Kadri's wife shares what their family has endured for the past 48 hours through the Jazzy Kadri Instagram account.

These racist attacks are sickening. pic.twitter.com/pLWeEs0K7y

— Mike Stephens (@mikeystephens81) May 24, 2022
I don't know who needs to hear this, but Binnington doesn't need you to come to his defense. No professional athlete does. Kadri was hacked, whacked and crosschecked all night during Game 4, with David Perron being fined for a crosscheck that probably would have gotten Kadri suspended. Clearly, Binnington's teammates took care of things for him.
Your favourite players aren't going to take bullets for you. Go ahead and hide behind your cartoon avatars and your handles with entirely too many numbers, but it's not going to change the outcome of any games.
If you don't like Kadri, fine. His reputation does precede him.
Much like Brad Marchand of the Boston Bruins and Tom Wilson of the Washington Capitals, Kadri is a player that has an exceptionally sharp edge to his game. The 31-year-old has been suspended seven times in his professional career and fined twice. And much like Marchand and Wilson, he does not need to cross the line from physicality to dangerous because he can play — he put up a career-high 87 points this season.
So yes, the Blues are naturally going to think he knew what he was doing when he was tied up with Calle Rosén. And they are naturally going to be unhappy by a hat trick in a series they're chasing.
But absolutely none of that warrants the type of backlash he has received from fans. It does not warrant hate speech or violence. This over-the-top reaction is completely unacceptable, and the Blues' feckless inaction is too.
The club could have asked their fans to stop. They could have let their fans know where they stand on racism and violence. They wouldn't be the first team to do it. The New York Yankees just did it over the weekend.
Yankees' third baseman Josh Donaldson was involved in a racial incident with Chicago White Sox shortstop Tim Anderson. Donaldson called Anderson, who is Black, "Jackie," in reference to Jackie Robinson. There is a history between the two and a quote from Anderson in a Sports Illustrated profile that some feel has been taken out of context, so the background is important.
But what is most important is how Anderson felt.
Yankees manager Aaron Boone came as far as you'll see any manager or head coach go in calling out one of their own players.
"When I first heard the name Jackie mentioned, I was really taken aback and frankly upset about it myself," Boone said. "I think when you go back to the context, the original story of where it was born out of, out of the article, and then now a few years of saying that, I'm less taken aback by it at that point.
"But again, I sit here, as a white guy, that did change the context for me, but I also understand how it can be offensive or upsetting."
Boone and his wife, Laura, have two Black daughters they adopted from Haiti. During the 2020 season, he gave an emotional press conference in the wake of the shooting of Jacob Blake. He clearly felt the need to say something publicly to let the fans know where he stands while also keeping the peace in his clubhouse.
Not everyone has to be Steve Kerr, the head coach of the Golden State Warriors, who gave an impassioned plea to the American government to enact gun control measures after the horrific school shooting in Texas on Wednesday afternoon.
Kerr has never held back and the NBA is a much different league, but if two prestige brands like the Yankees and Warriors can say, "You know what? This is unjust," then so can the Blues.
Berube is also a championship coach. He helped bring a Stanley Cup to a city that has long been fraught with racial tensions and he once uttered racist language in anger himself during his playing days. Maybe he thought by saying "no comment" that people wouldn't bring up the time he called former Florida Panthers enforcer Peter Worrell a monkey.
Maybe he thought if he ignored the situation people wouldn't bring up the racist, anti-Muslim Tweets that Binnington posted as a teenager.
Maybe he thought everyone would move on. It's worth noting that he and Worrell did move on, with Worrell writing in a 2018 essay for CBC that Berube made a genuine effort to correct the situation.
"We have all said things we regretted afterwards. It's normal. It's human. But a good person, an honourable person, will admit his mistakes and try to correct them. Craig did it the next day. To me, the whole thing even became a positive life lesson for me, for him or for anyone. So I always had the greatest respect for him when we faced each other afterwards."
It's tougher to move on now. The internet never forgets.
It's certainly possible that Berube was told not to comment by management or ownership. The Blues have stayed quiet on the matter through their own official accounts. And it's certainly possible that at some point in the near future, they will finally issue that generic statement.
But anything they say now will seem hollow. Too little, too late. It would only look like a bad public relations move to save face at this point. The fans are already alienated.
The answer was so easy. Just tell the fans that their behaviour was unacceptable. It might not have changed the minds of the entire angry mob, but if it kept even one fan from spewing hate then it would have been worth it.
Instead, they did nothing and made a bigger statement as a result.
You may also be interested in: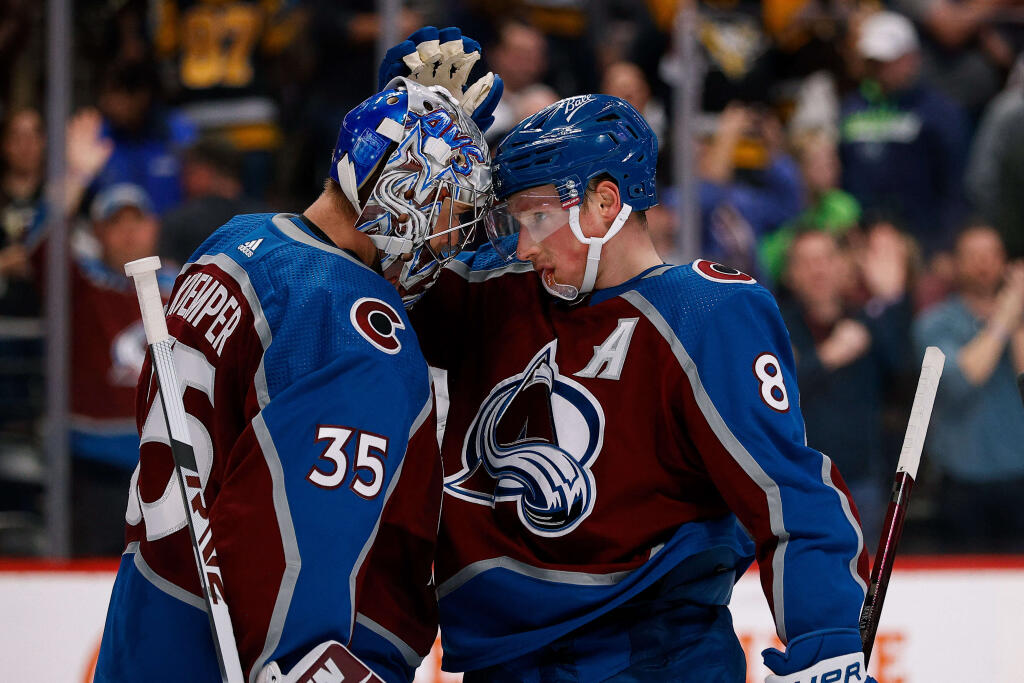 Series Preview: Colorado Avalanche vs. St. Louis Blues
This article is about: