NHL
Western Conference Final Preview: Colorado Avalanche vs. Edmonton Oilers
Now that's more like it.
It feels like a few years since we've gotten a truly exhilarating matchup in the Conference Finals (or the Stanley Cup Final, for that matter), but we've got one this year.
Two teams, each in the semifinals for the first time since I was in elementary school (2006 for the Edmonton Oilers, 2002 for the Colorado Avalanche), stacked with superstar talent at the top of their lineup looking to finally take the next step.
The story for the Oilers here is pretty straightforward: Connor McDavid is playing some of the best hockey we have ever seen, period. He's dominating every area of the offence right now, leading the postseason in pretty much every category. "And here comes McDavid again" has become a catch-phrase for every commentator in the playoffs so far.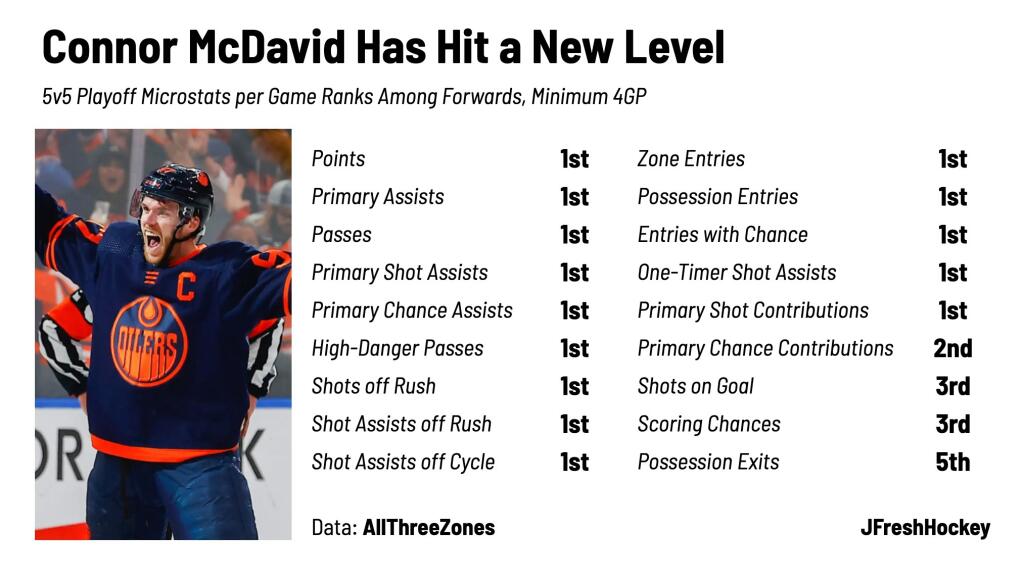 That's not to s
Access this article with EP Premium
Go Premium to access this article
Register your Premium-membership at eliteprospects.com to get access to this article and more quality, in-depth coverage at EP Rinkside
This article is about: