NHL
Boston Bruins fire head coach Bruce Cassidy in search of "a new voice"
At 7 PM local time on Monday night, the Boston Bruins announced that they were relieving head coach Bruce Cassidy of his duties.
In a presser discussing the move, general manager Don Sweeney — who struggled to make impactful, effective improvements to the roster in the last 12 months — said the decision would be helpful for "the direction of our team for both this season and beyond," because they would be bringing in "a new voice."
Those who follow the league for any long enough period of time know what firing a highly successful coach who won the Jack Adams award just two years earlier in favour of "a new voice" usually means: "There's something wrong with the team and no moves I can make as GM will fix it."
It sometimes also means: "This is my last trump card before I'm out of a job too."
The Bruins arguably underperformed this season in a highly competitive division even though they won 51 games. But that underperformance could be the result of, say, most of the team's best players missing at least a handful of games due to injury (often at the same time), a slew of COVID absences that forced the big club to occasionally dress half the Providence Bruins, unpredictable runs of dismal goaltending (perhaps exacerbated by having two "1b" types on the job), and poor shooting luck (they had the second-lowest 5-on-5 shooting percentage in the league).
Other than that, it's vital to note that the Bruins were top-five in all-situations expected goal share, including first overall at 5-on-5, and just about every metric for evaluating on-ice success said the team under Cassidy was elite or close to it.
That's not to say there weren't some issues with Cassidy's coaching job, and many of the same quibbles about the high quality of the on-ice product came up when Sweeney dismissed Claude Julien in 2017. At the time, most underlying numbers said the Bruins were great, but in the end, Cassidy wound up being a big upgrade.
As one always has to ask when firing a coach, "is there a better option out there?" In a market like the one this summer — where more than a third of the league has already hired a new coach, needs to formally promote an interim coach, or is actively looking for a replacement — the answer just might be yes. But then again, is Sweeney going to be able to strike gold twice?
Without getting into the "Barry Trotz? Peter DeBoer? Jim Montgomery? John Tortorella? Mike Babcock?" of it all, though, it must be said that whomever the Bruins hire is going to be in tough to have a positive impact right away. Just in the past few days, it's come out that Brad Marchand, Charlie McAvoy, Matt Grzelcyk, and Patrice Bergeron all recently had surgery and are likely to be out for at least the first month-plus of the season. And that's with the acknowledgement that Bergeron might just retire. In addition, it's not clear whether Mike Reilly is going to be good to go to start training camp.
So, tough sledding for the first segment of the season, no matter who's behind the bench. Even if David Krejčí and Bergeron do come back to Boston, and they're dirt cheap, Sweeney is going to be in tough to even keep the team afloat in October and November, if not longer, in part because Sweeney has given out a number of bad contracts to players who don't make the kind of contribution needed at their price point.
Barring some serious wheeling and dealing, it seems most likely that the Bruins will be in a position to compete for, say, another Wild Card slot. One that will be a lot more tenuous than the command performance that just happened to be fourth-best in their own division, but 10th in the league overall.
But the thing we have to circle back to here is, the part about "the direction of our team for both this season and beyond," and more specifically the "beyond" part. Because if it's going to be widely acknowledged that the Bruins won't be at full strength, or anything particularly close, for the first quarter or so of the season, and they're relatively tight against the cap, then that means they're going to turn to their kids to help. And in the postseason pressers, the people who pulled the trigger on letting go of a coach as accomplished as Cassidy stressed that they wanted to make sure young players felt supported and would be allowed to grow in NHL games, rather than in practice or in the AHL. (One imagines this also applies, perhaps to a lesser extent, to the Jake DeBrusk trade request.)
Cassidy might not have had many opportunities to bench kids for mistakes at the start of next season, but this reads to me like an acknowledgement that the Bruins will need to do a little more than just figure it out for a few months. We might be moving into "rebuild on the fly" territory.
Which is where the Bruins were when they hired Cassidy in the first place. But Cassidy had several good years of Bergeron and Marchand and David Pastrňák and Zdeno Chára and Tuukka Rask to lean on for years. His replacement will have plenty of good players around, but few on that level.
This feels like a club at a crossroads, unable to stick with the formula that got them to the second-best record in the league over Cassidy's tenure — averaging 110 points per 82 games over that time. Which necessitates they take a different road. One that many fans won't be happy with. But in the end, they felt Cassidy wasn't the man to lead them down it. And it doesn't feel like it'll be too long before Sweeney follows Cassidy's path.
You may also be interested in: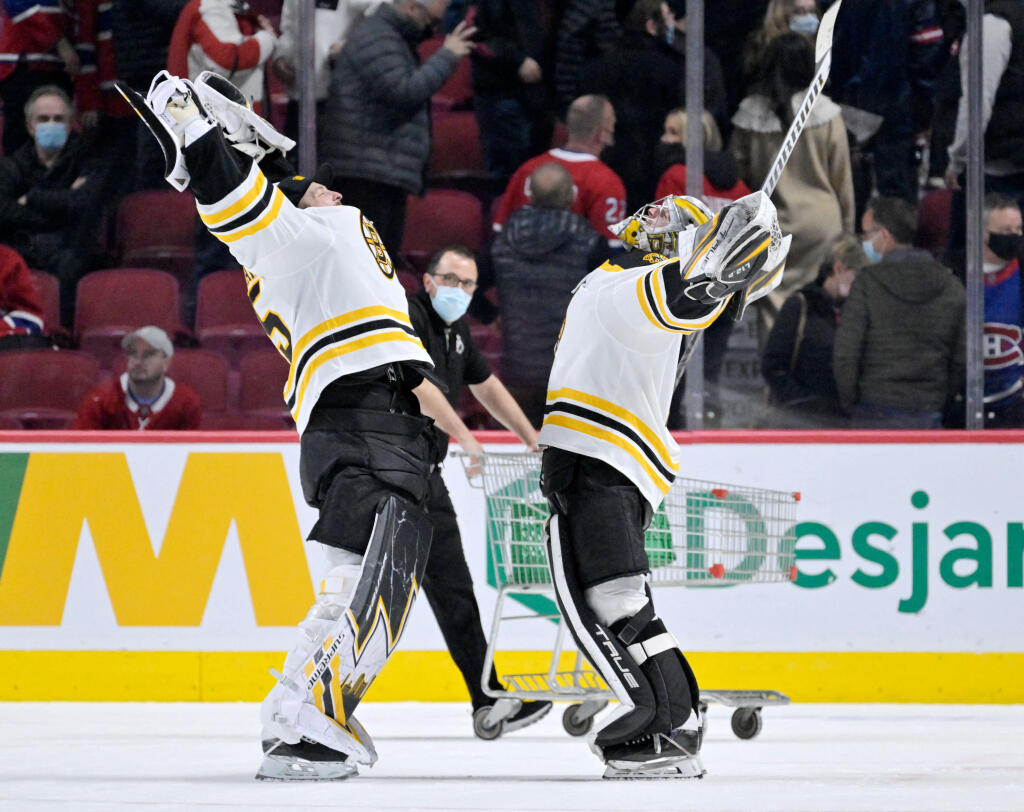 What We Learned: Who's going to stop the Bruins?
This article is about: