2022 NHL Entry Draft
2022 NHL Draft: What is Ryan Chesley's ceiling?
Ryan Chesley is the type of defenceman that is largely unappreciated by the general public. He does whatever the coach wants him to do. He's versatile and smart and will sacrifice the offense in his game for the greater good. Teams love those types of players and a lot of times their names don't start to get out there until a month or so before the draft.
Chesley played for the US National Team Development Program, but he didn't get the offensive glory. Nonetheless, he was one of their most oft-used blueliners.
"Early in the season, we had a lot of different pairings to see what worked best. Before the end of the year stretch," Chesley said. "Me and Lane Hutson kind of clicked. We worked together towards the end of the year, and they kept us together for a while.
"My role was the defensive side of things. Being that safety and shutting down guys. That allowed Hutson to use his offense and creativity. He's good at both, but his offensive talent is off the charts. It was good for him. He knew he could rely on me on the defensive side."
When talking about puck security, Chesley knows how to use his 6-foot, almost 200-pound frame to his advantage.
"I've always been good at that, but I've gotten better and better," Chesley said. "That is something we worked on at the program. That's kind of developed as the rest of my game gets better and better."
Chesley shined at the IIHF U18 World Championships this spring. He played his usual role, but managed to get more chances on the offensive end of the ice, which was beneficial for Team USA.
"I saw more offensive chances. I don't think I was taking a ton of offensive risks that could turn into an odd-man rush. I feel like I was finding a lot of holes in the offensive zone to jump into. Create space for myself and create more chances," Chesley said a few weeks after putting up five points in six games during the tournament.
Whether you have a big offensive game or you're a shutdown defenseman. You need to be able to pass the puck with great ease quickly. This is now a necessary skill that every player at the position needs to have in their arsenal.
"I think this year it's about making the simple play. See the first pass and just do it. Try not to overcomplicate things. Make the easy first play. I feel like that was a lot of my game," Chesley said. "At younger levels, I tried to do too much at a lesser competition. Now with better competition, I just take the simple option and make the right play. I feel like I can see the zones really well. So being able to pop in the right areas and be in the right spots is a key advantage to my game."
Here's what an NHL scout had to say about him:
"Elite skater and an elite defender. High character, high compete player. He will be a shutdown defender in the NHL."
Chesley understood at a young age that getting stronger and understanding how to use leverage could benefit him in shutting down the opposition.
"I feel like one of the better parts of my game is my strength, physicality, and not letting opponents towards the net. Keep them to the outside. Just any plays using physicality. You see that in the playoffs," the defenceman said. "I've spent a lot of time in the weight room, and I feel like I'm a really good skater. Having that balance and structure in my base helps too."
There aren't too many right-handed defencemen that can play the left side for more than a fill-in shift. That matters for a few reasons. It shows that Chesley is a terrific athlete and once again, it shows the coaching staff that this player will play that side so the team can win.
"I play more right side but honestly, I can play either. I don't mind playing left, but I'm mainly on the right side," Chesley said. "Some of it was based on need depending on who I was put out there with or what the situation was. Mostly I've done this my whole career. It's just being flexible in that situation."
Chesley has committed to the University of Minnesota where he will join NTDP teammates Cruz Lucius and Jimmy Snuggerud. Interestingly enough, he had a few other reasons that he felt were more important as he was deciding on where to play next season.
"It's a mixture of everything. The culture, the coaches. Love the location since I'm from Minnesota," Chesley said.
Considering all the lakes that exist in Minnesota, it was a bit shocking to see that Chesley doesn't love to bait a hook. Don't expect him to fish on those lakes, but he'll make the most of them.
"I'm not a fisherman. I don't fish too much. We wake surf and I wakeboard a bit, and we hang out at the lake," he said. "I find it boring sitting there waiting. I'm an active guy."
Teams know about Chesley's role but now others can read about it, and then it gives us all a better feel for what this guy can do and how he might be one of these players that are higher on team boards compared to the draft analysts.
"During my U17 year, I was on the power play quite a bit on my one-timer side," Chesley said.
Chesley knows what his role was this year. Teams are looking for players who can play a shutdown role on the blueline. Now add that he can be a second power play guy down the road, and he can play either side, and that might be enough to distance himself from some of the others in the field.
It makes up his high ceiling. Not it's his job to match those expectations after a team announces his name at the 2022 NHL Draft.
You may also be interested in: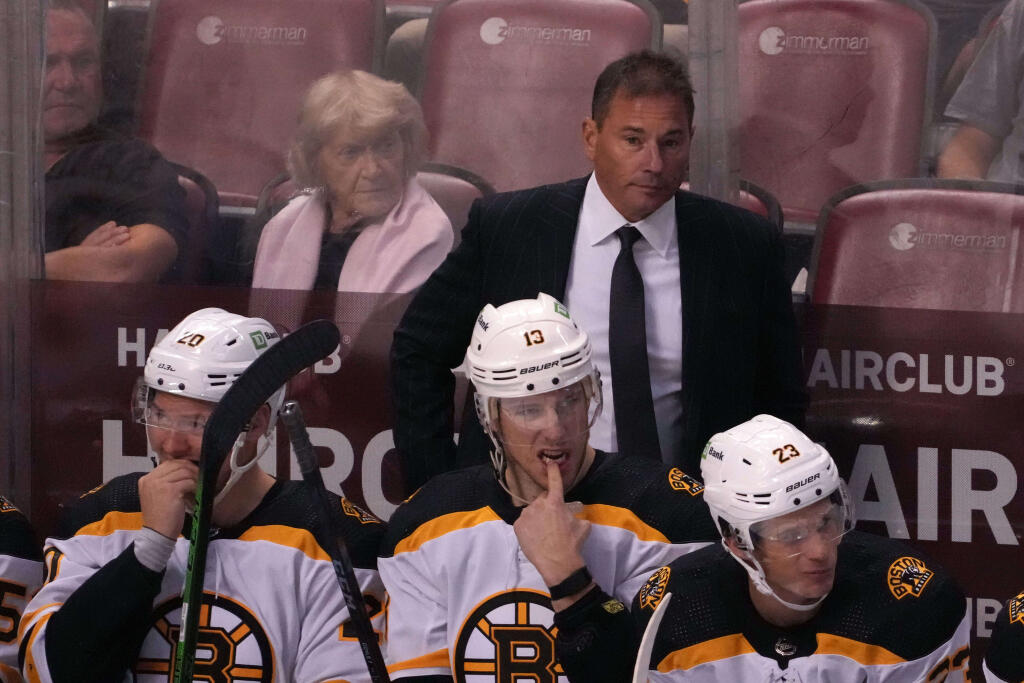 Boston Bruins fire head coach Bruce Cassidy in search of "a new voice"
This article is about: