NHL
NHL will require helmets for warmups
Players taking warmups without a helmet will officially be a thing of the past.
As first reported by TSN's Chris Johnston, the NHL is making it mandatory for players who entered the NHL after the 2019-20 to wear helmets during warmups.
This is a grandfather-type implementation, similar to the NHL visor rule. Any player who entered the league after 2013 must wear a visor.
Players taking warmups without a helmet has become less common, the Florida Panthers actually have a team rule about it, but there are still typically a handful of helmet-less players for each team during warmups.
It makes sense. Players have and can take a puck to the face during warmups. Alex Edler recently took a puck to the face in warmups while he wasn't wearing a visor and missed the game.
The biggest noticeable impact, if you can call it that, will likely come in the form of the rookie lap – the hockey tradition of "tricking" a rookie into a solo warmup for a couple moments before there first NHL game, often without a helmet.
You may also be interested in: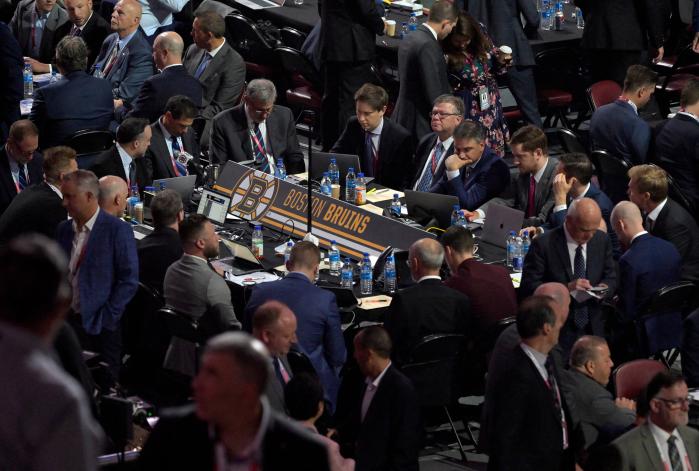 Why did the Bruins feel so emboldened to sign Mitchell Miller?
This article is about: