NHL
The state of the Central Division after MacKinnon's injury
Nathan MacKinnon will be out for four weeks, maybe longer.
Valeri Nichushkin is hurt, so is Evan Rodrigues, and Shane Bowers. Gabriel Landeskog has yet to play this season, neither has Darren Helm.
And that's just the list of injured forwards.
On defence Josh Manson, Bowen Byram, and Kurtis MacDermid are all dealing with their own ailments.
It's not a Stanley Cup hangover for the Colorado Avalanche, it's a punch to the gut on the injury front that may derail their chances at properly defending their title in the spring.
Yes, it's early, it's only Dec. 7, but as the hockey cliches teach us, you can't make the playoffs in November and December, but you can miss them.
And that's the risk Colorado faces right now, the Avalanche will never be out of the equation, but they are staring a steeper and steeper hill – pun intended, sorry – in the face moving into the holiday season.
The Central Division doesn't have a runaway team at the top, like the New Jersey Devils are steamrolling the Metropolitan, but it is annoyingly bunched and close together.
It's not a matter of Colorado chasing down a point total or one team during injury-riddled stretches, it's a matter of finding a way to keep five teams within striking distance in the standings.
That's the challenge of the Central. After the Chicago Blackhawks and Arizona Coyotes, the other six fan bases have a legitimate reason to be disappointed if they don't make the playoffs this season.
So let's look at those six teams ahead of the tankers, in current standings order, and try to establish a snapshot of what's to come.
Winnipeg Jets (16-7-1, 33 points) – Winnipeg is annoying.
Seriously.
In a division where the Avalanche play beautiful, fun hockey when they are healthy, and the Dallas Stars are finally being fun themselves, the Jets are the anti-fun team.
They play to an identity, they shut games down, and they rely heavily on the backbone that is Connor Hellebuyck.
It's smart coaching, playing to what they have, but for the non-Jets fans amongst us, it's more fun if Winnipeg isn't winning games. I like watching coaches willing to open things up and go at each other.
Winnipeg will get into the playoffs, everyone will be rooting against them, and coaches around the league will be taking notes.
Dallas Stars (14-7-5, 33 points) – Jason Robertson's ridiculous point streak came to an end on Tuesday after Matt Murray (the Toronto one) put together an all-world performance in Dallas.
But Dallas is fun, reminiscent of the 2015-16 Lindy Ruff-era Stars that were must-watch hockey whether they were winning or losing.
Jamie Benn looks like old Jamie Benn. It certainly helps that he's on a line with youngsters in Ty Dellandrea and Wyatt Johnston, and we've gone this far without mentioning Miro Heiskanen or Roope Hintz.
Dallas is the team you want to win the division, because that's the most aesthetically pleasing solution for more open, offensive hockey.
Minnesota Wild (13-9-2, 28 points) – I don't dislike Ryan Reaves the person, he's a great dude.
But, I do hate how GMs and hockey people use him as a reasoning for a team turning around or bring him into fix culture, because we still can't get rid of that "must have fighter!" mentality that exists in roster construction.
Minnesota in my mind, is that roller coaster team that will continue to rip off losing streaks followed by four-game heaters, like the one they are on now.
Whether those loop-de-loops are on a high or a low after the trade deadline will really determine whether they are in this spot or not come playoff time.
Of the three teams currently in the top spots in the Central, this is the one that Colorado can catch even with the injuries it's dealing with right now.
Colorado Avalanche (13-9-1, 27 points) – The Avalanche led this story, you understand where this is going.
Colorado is banged up and hurt, at full strength this should be the best team in the division.
Alexandar Georgiyev haș been better in goal than I expected and in today's NHL, a .920 save percentage is the equivalent of doing the lord's work.
From a neutral hockey perspective, you want Georgiev and Co. to weather this injury storm. We want them to do the proper lifting and construction to at least have a foundation where a month from now, and in 2023, we get a legitimate look at a Cup champion trying to defend its status as top dog.
Nashville Predators (12-9-2, 26 points) – Maybe I'm being kind including the Predators and the St. Louis Blues, but it's reflective of the Central Division and the depth across the board.
Nashville will likely go one on those Predators-esque runs, heck, maybe it's already started with the current three-game streak, and pull themselves into third place in the Central Division at some point.
Everyone will question why, rightfully so, but they'll be there, and will still make an impact on the rest of the race in the central.
St. Louis Blues (12-14-0, 24 points) – Maybe it's already too late for the Blues, maybe the slow start to the season was too much in this division.
Maybe (hopefully?) Jordan Binnington's performance stopping (or not stopping them) this season is the cosmic karma coming back his way for the other antics.
You may also be interested in: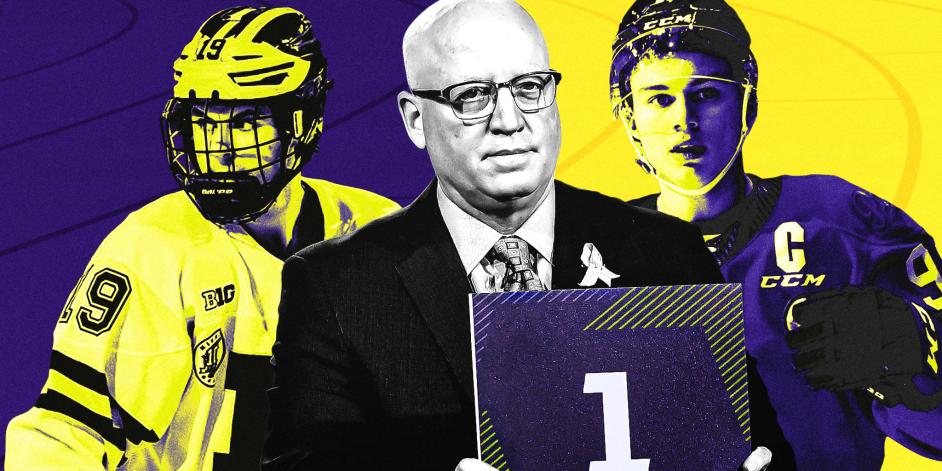 Connor Bedard, Adam Fantilli, and the race for top spot in the 2023 NHL Draft
This article is about: