NHL Prospect Report
Finland Stock Watch: Patrik Puistola finally seizing on his offensive potential
Things have stayed relatively stable in the land of Finnish prospects. The prospects who've been trending upward from the start of the season have – for the most part – stayed on course and those having a down year have continued to do so.
Still, there are a few worthy mentions in both categories, so let's dive into it.
Stock Rising
Patrik Puistola, LW, Jukurit (Carolina Hurricanes)
Patrik Puistola's road to becoming a productive Liiga player has taken longer than I would've expected when he was a top player in his draft year and scored at over a point-per-game clip in Mestis. Four years later, he's finally proving his mettle. There were encouraging hints last season after his move to Jukurit, but this season has been the real breakout campaign.
Puistola currently leads Jukurit in goals (19) and points (34) after 45 games; he's an offensive driver at 5-on-5 and on the power play alike. Last month's production was skewed towards the latter, though, with six of his eight points coming with the man advantage.
Puistola has always had the puck skills and the sense for productive play at the net-front. The skating remains a weak point, but he's taken small, incremental steps forward. The improvements mean he'll likely get to sign his entry-level deal with the Hurricanes.
Juuso Mäenpää, C, KalPa (2023 NHL Draft, re-entry)
Juuso Mäenpää was always more talented than many of his 2002-born peers who ended up hearing their names called at the 2020 NHL Draft – there was never any question about it. It was also evident that he was destined for a better career than many of them, even if NHL teams didn't end up investing any draft capital in the 5-foot-7 centre.
Three years later, those statements are still as true as ever. Mäenpää leads the entire Liiga in points among U21 skaters, having improved his 0.4 points-per-game mark from last season to a very respectable 0.56 points-per-game. Goal-scoring was never a strength of his, but he's on pace to double his total from last season in that department, too.
Mäenpää's skating and work rate have remained a clear advantage in Liiga. In addition, his playmaking vision continues to impress. At his size, he might never reach the NHL, but he's on pace to at least become a top player in Europe in the future.
Jimi Junkkari, D, Pelicans U20 (2023 NHL Draft)
The pool of players from which to draw to this article isn't very sizeable, and at times, we have to dig a bit deeper. Jimi Junkkari might not be the most exciting prospect and it's even likely that he won't hear his name called in Nashville at this year's draft; he was the 114th-ranked European skater on NHL Central Scouting's mid-season ranking after receiving a B-grade (indicating a potential second or third-round pick) early in the season.
Still, after a very disappointing first half, Junkkari has started to find his game a bit more at the U20 level. In his first 26 games, he only recorded a single point. This is particularly noteworthy considering the amount of games against very low levels of competition his team played during that stretch.
In his last six outings, though, Junkkari has added five points, including two multi-point performances against competitive teams. We'll see whether that's a start of something bigger.
Stock Steady
Arttu Kärki, D, Tappara U20 (2023 NHL Draft)
Tappara remains at the top of the Finnish U20 league, and by a relatively sizeable margin at that. Their depth of talent is just outrageous at times, as the strength of their Liiga team means that many players who would likely already play at the men's level are still dominating the junior ranks instead. On an average team, Arttu Kärki's 34 points in 30 games as a defenceman would solidify him as the top dog. On Tappara, he's just the third-most productive defenceman on the roster.
Kärki's production has remained stable even as the level of competition has ramped up during the past two months. In January, he netted nine points in 11 games. Kärki is still a player with distinct strengths and weaknesses, which probably makes him a rather polarizing player among NHL teams. Ironing out his defensive game and retrievals during the final stretch of the season would go a long way in mitigating some of those concerns.
Stock Falling
Emil Järventie, LW, SaiPa (2023 NHL Draft)
Emil Järventie's draft year probably hasn't gone as he'd hoped. He generated some buzz during the Hlinka Gretzky Cup, but didn't really take off with Ilves' U20 team despite putting up decent scoring totals. When that squad didn't end up making the upper-level for the second part of the season, Järventie started to appear more frequently in Mestis with KOOVEE. He wasn't really able to have an impact there either, so the news of him being loaned to SaiPa's Liiga team for the rest of the season came as some surprise.
The loan also consists of next season and the move was probably primarily made with that in mind. SaiPa also needs bodies in their lineup right now as they've started to sell some of the more valuable players on their roster (given they're at the bottom of the league and have nothing to compete for anymore). Still, I'm not convinced this move makes much sense for Järventie who would've been much better suited to playing at the top U20 level on another team instead.
Now, it's going to be very hard for him to affect his draft stock during league play, at least in any positive way. A big showing at the U18s could still turn the tide, though.
Matias Mäntykivi, C, Ilves (Boston Bruins)
If I'd done a pre-season list of players with the potential to become star-level Liiga players this season, Matias Mäntykivi would've likely made it. Moving from a bottom-feeder in SaiPa to a contender in Ilves, Mäntykivi's points-per-game mark went from 0.21 in 2020–2021 to 0.61 in 2021–2022. This season, that same number has gone down to only 0.47.
Mäntykivi's role has remained pretty stable. He's averaging around 16 minutes per night and has played the second-most minutes on the power play among all Ilves forwards. The production just hasn't been there, and based on the shooting percentages, it's not a case of incredibly unlucky finishing either. The Bruins have a tough decision to make regarding whether to sign him or not.
You may also be interested in: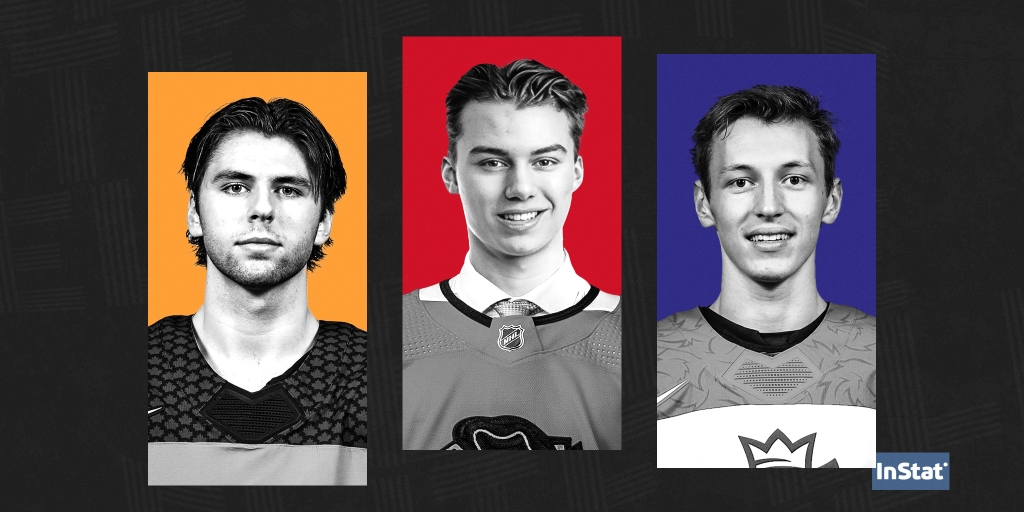 The EP Rinkside post-World Juniors 2023 NHL Mock Draft
This article is about: