2023 NHL Trade Deadline
New York Rangers acquire Vladimir Tarasenko, Niko Mikkola from St. Louis Blues
The New York Rangers have acquired winger Vladimir Tarasenko and defenceman Niko Mikkola from the St. Louis Blues for Sammy Blais, Hunter Skinner, a conditional 2023 first-round pick, and a conditional 2024 fourth-round pick,
Hearing #stlblues are trading Vladimir Tarasenko to #NYR.@DailyFaceoff

— Frank Seravalli (@frank_seravalli) February 9, 2023
Tarasenko, 31, is a pending unrestricted free agent in the final season of an eight-year contract that carries a $7.5 million cap charge annually. The move comes almost a year and a half after he first submitted a trade request to the Blues – one they were unwilling to or couldn't oblige in this flat cap environment, up until this point anyway.
Vladimir Tarasenko, traded to NYR, is a top six sniper. Still very dangerous off the rush in particular. His production at 5v5 has fallen off this season after a big jump last year, but he's still a good chance creator. #NYR pic.twitter.com/O7uqO69whh

— JFresh (@JFreshHockey) February 9, 2023
Mikkola, meanwhile, is a 26-year-old depth defenceman playing on a one-year, $1.9 million contract that will also take him to unrestricted free agency.
Niko Mikkola, traded to NYR, is a third-pair defensive defenceman. #NYR pic.twitter.com/qOdOEOCgC6

— JFresh (@JFreshHockey) February 9, 2023
A report from The Fourth Period's Dave Cagnotta indicates the Blues will retain a portion of Tarasenko's salary. Seems right, given his hefty price tag and the Rangers only having about $4.5 million to work with, per CapFriendly.
The centrepiece in the Blues return is doubtless the draft capital they added to their war chest, but it will nonetheless be interesting to see what they do with Blais. He was a part of the Stanley Cup-winning Blues team from 2019 and fared reasonably well in a depth role before going to New York as part of the Pavel Buchnevich trade. Injuries have kept limited him to just 54 unproductive games in the past two seasons, but it's not hard to imagine a scenario where he finds his game again in St. Louis. Then again, he's another pending UFA, making $1.525 million this season.
Skinner once had some cachet as a prospect, but he's mostly played in the ECHL this season and is about to turn 22 in April. Don't get your hopes up on that part of the trade.
Now the focus shifts to Ryan O'Reilly. What does his future hold in St. Louis?
It's an interesting gambit on the Rangers' part, and I'll be curious to see if it pays off. Tarasenko's production has taken a bit of a dip this season (from 1.09 points per game to 0.76), but he's hardly alone in that regard on the Blues, and I think we can attribute at least some of that dropoff to things that are largely beyond his control – like, say, his individual shooting percentage dropping a full five points. He's still a lethal weapon off the rush, an offensive driver, and hell, even an NHL All-Star as recently as a few days ago. There's plenty left in the tank.
You may also be interested in: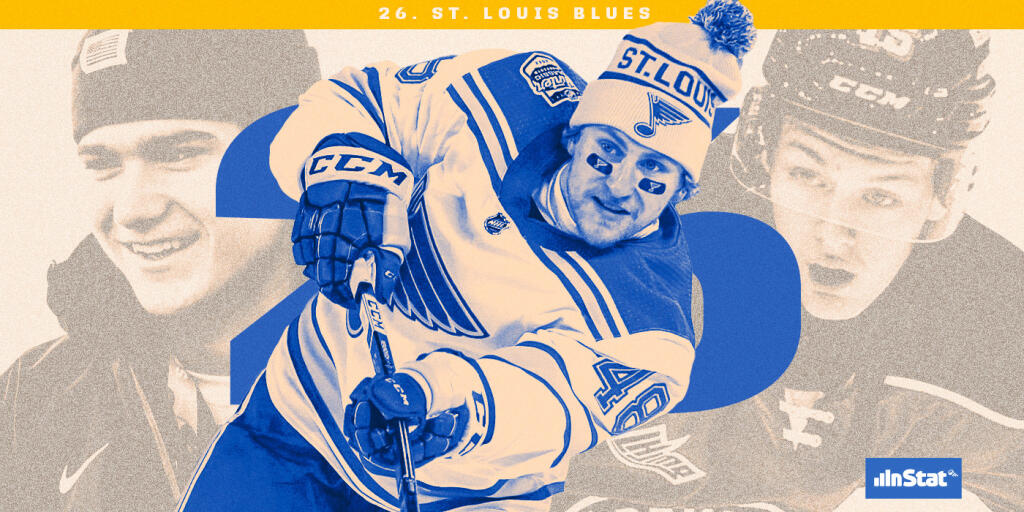 EP Rinkside 2022 NHL Prospect Pool Rankings: No. 26-ranked St. Louis Blues
This article is about: