2023 NHL Entry Draft
Film Room: Making sense of Andrew Cristall's game in Kelowna
It seems like every season fans and scouts alike are treated to an interesting case study.
A player who can pop off of the page with his stat line and highlight reel, but can leave some wanting more.
Which brings us to Andrew Cristall.
From being ranked as highly as second-overall by some public lists, to being considered a B-level prospect by some NHL clubs, the jury is very much still out on what type of future and the developmental path the 18-year-old has ahead of him.
As far as production goes, his numbers speak for themselves. At the time of writing, Cristall sits fourth in the WHL with 1.69 points per game. That mark places him among the very best draft-eligible seasons the West has seen over the last two decades.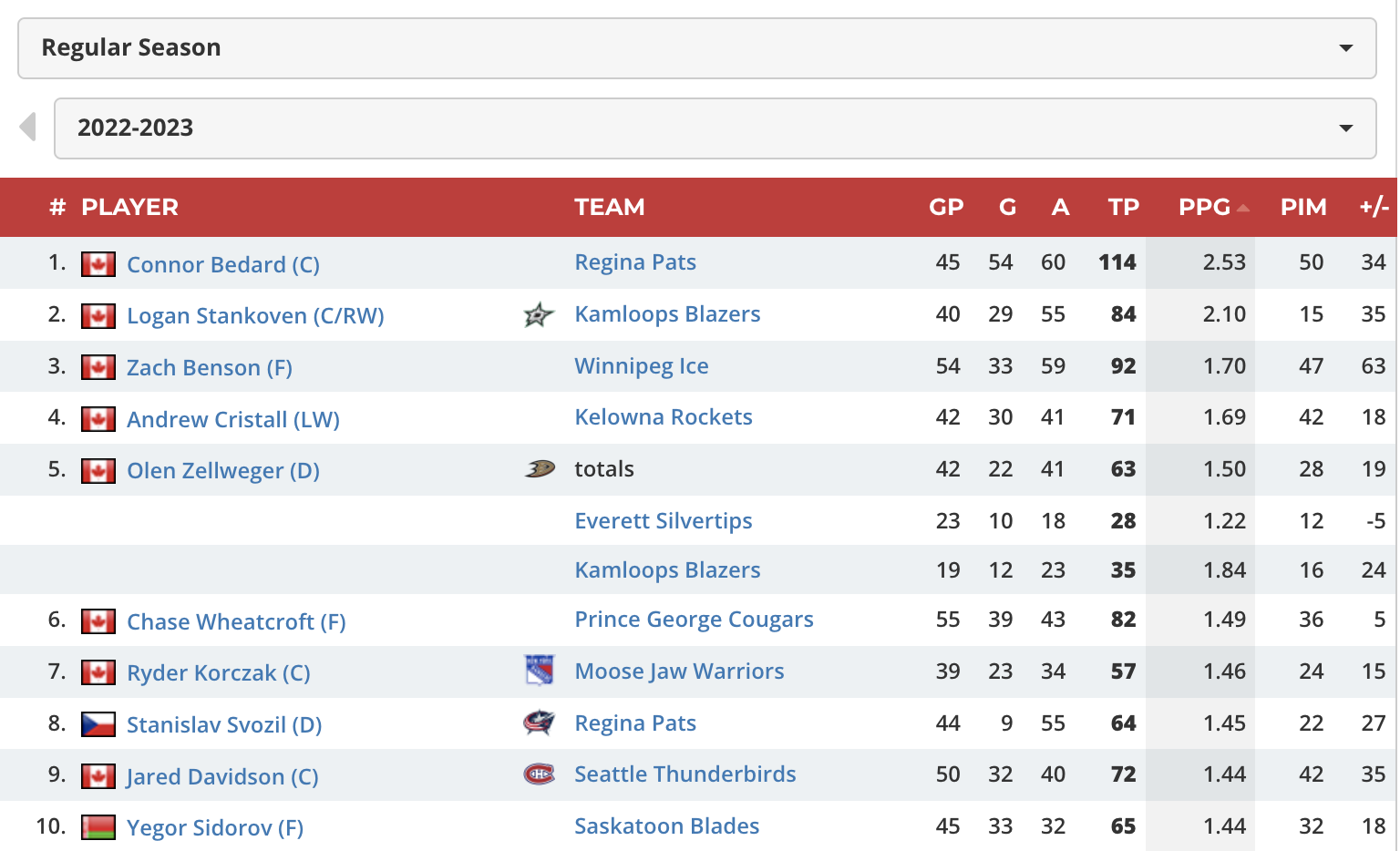 In this edition of the Film Room, we're going to dissect the Kelowna Roc
Access this article with EP Premium
Go Premium to access this article
Register your Premium-membership at eliteprospects.com to get access to this article and more quality, in-depth coverage at EP Rinkside
This article is about: