NHL Prospect Report
Sweden Stock Watch: David Edstrom's turning heads with Frölunda in the SHL
The Swedish season are close to the playoffs and there is a lot of important and high-pressure situations for the young men in the different leagues. The relegation system in Sweden means many anxiety-based games with a lot of jobs on the line. For this month stock watch, I look at a mix of drafted prospects and the eligible for the upcoming draft.
Stock Rising
David Edstrom, F, Frölunda HC (2023 NHL Draft)
There's something sneaky good about David Edstrom's game that makes him a compelling prospect for the NHL Draft. He isn't super skilled and he doesn't profile as a significant play-driver at the NHL level, but he has the assets to translate to a supporting role. He's a 6-foot-3 forward with small-area skill and a knack for placing himself in the right spot at the right time. A modern net-front presence who times his approaches well and can make big plays out of little openings.
Edstrom's now getting regular reps at the SHL level with Frölunda this last month, and he's acquitted himself admirably. His game has translated seamlessly to that level.
What he lacks in an explosive skating stride, Edstrom more than makes up for with high-level processing speed. He's also deceptively quick over short distances. Certainly, it's sufficient when paired with his small-area handling skill to dominate along the boards and take pucks to the inside, sometimes with a give-and-go game.
You'll need to find a strong supporting cast at the NHL level to get the most out of Edstrom, but he can probably be an effective complementary piece. He looks like someone who belongs in the second round.
Carl Lindbom, G, Djurgårdens IF (Vegas Golden Knights)
Carl Lindbom's stellar season has hit another level recently. He's been the MVP on Djurgårdens this season, and one could build a case for him as the HockeyAllsvenskan MVP, too. His team is winning a lot these days and his play in goal has been a contributing factor to that success. Lindbom's putting up unreal numbers of late, and not just the ones you'd expect – he even scored a goal last week against AIK in a rivalry match.
The consistency in his game throughout the whole season is what has been most impressive. Lindbom is fast on his skates and plays a quick and athletic style. I have also been impressed with his mental strength during the season. To play in Djurgården is a high-pressure market in Sweden, similar to Toronto or Montréal in the NHL.
Goaltending isn't an organizational strength for the Vegas Golden Knights, so I wonder if Lindbom will get a chance to step over and get a look earlier than expected. He's talented enough to play in the NHL at some point in his career. That's not bad for a player who saw 220 players get picked ahead of him in the 2021 draft.
Stock Steady
Dalibor Dvorský, C, AIK (2023 NHL Draft)
Dalibor Dvorský increasingly looks like a high-risk, high-reward prospect for this year's draft. There are so many impressive components of his game that you can't write him off as a potential first-liner in the NHL one day.
His awareness of space in the small area game is really impressive. He makes fast decisions and is also smart off-puck; Dvorský anticipates where the play is going about as well as you could ask someone at this stage in their development.
The risk there is tied to his diminishing puck skills at high speed and an inability to play a change-of-pace game in those situations. That could make it tough for him to drive play at the highest levels as he will never be fast enough to beat players with speed either.
The other commendable parts of Dvorský's game are his competitiveness, physical play, and willingness to contribute in all three zones. He's aware off-puck and makes himself available as an option on the breakout and as an option on the attack.
Dvorský is a good bet in the middle of the first round but a risky one if you pick him any higher than that.
Mattias Hävelid, D, Linköpings HC (San José Sharks)
Mattias Hävelid has been a regular on his SHL team since coming back from a long-term injury in January. He is a small but bulky defenseman with better reach than his height suggests. He has good balance on his skates and handles the physical game well at the pro level.
Keeping with that theme, Hävelid has been taking shifts on the penalty kill of late, where he's combining good awareness and aggression to make stops. Offensively, Hävelid's slap shot makes him a threat from range, where he's scored several goals this season. He isn't an elite skater, but moves well in all four directions and is a good puck-mover.
The San Jose Sharks picked Hävelid in the middle of the second round last summer and I am a big believer that he will play in the NHL. His play in both ends, mobility, right-handedness and competitiveness will fit on a second or third pair in the future.
Stock Falling
Noah Dower Nilsson, F, Frölunda HC (2023 NHL Draft)
Noah Dower Nilsson's hockey sense is amazing. He thinks the game ahead of just about everyone in the J20 Nationell and is so well positioned on the ice. He is proactive and always supports the play.
His skating posture is bad though and isn't showing any signs of progression. His upper body flails wildly as he skates, and he's easy to knock off-balance. He sometimes shows flashes of good explosiveness and ankle flexion in his straight-line skating, but just flashes. His puck skills are not elite either which makes it tough for him to compensate for his lack of balance. He has trouble receiving pucks that aren't on the tape, trouble covering the puck while skating forward, and trouble delivering long passes when his balance is off. And on, and on.
If he can't develop his technique and skating posture, he is never going to play in the NHL. Earlier in the season, I thought we could attribute this to a lack of physical strength or him getting used to sudden growth, but I would have wanted to see some progression during the season. He doesn't look physically weak either. Dower Nilsson is 6-feet-tall and 183 pounds, which doesn't suggest that he has much more growth in him.
Oliver Johansson, F, Björklöven (Ottawa Senators)
Oliver Johansson got drafted in the third round after he showed a good flash in a handful of HockeyAllsvenskan games during the 2020-21 season. At this point, he has not been able to show much to suggest that he is an interesting NHL prospect. He is today an Allsvenskan fourth-line player with SHL potential. He plays a good defensive game with proactive reads and good competitiveness. He is a smart checker and can drive offensive play with good instincts and a motor but lacks skills and the ability to be creative and open up space. He will probably end up as an SHL third-liner.
You may also be interested in: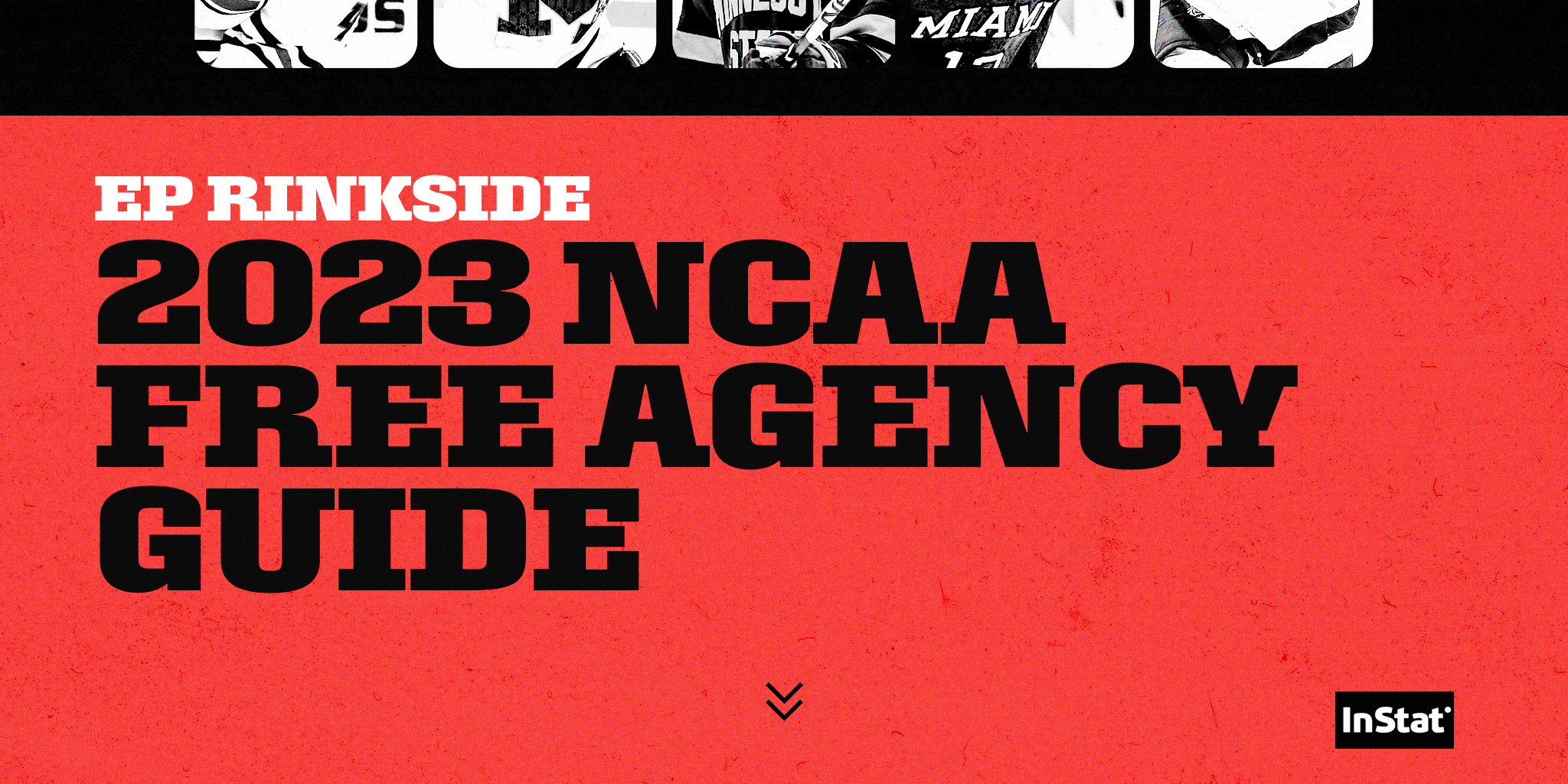 The EP Rinkside 2023 NCAA Free Agency Guide
This article is about: