NHL Prospect Report
USHL Stock Watch: Zeev Buium establishing himself as a top defenceman in 2024 NHL Draft
The USHL regular season is starting to wind down, and this is many players' last opportunity to really showcase their abilities before the playoffs. With the 2023 NHL Draft only a few short months away, it's also among the last chance that many scouts and executives will have to make heads or tails of these players.
The stakes are starting to get high. So with that, let's take a look at some of the names that have been turning heads as of late, as well as a few who have left something to be desired.
Stock Rising
Zeev Buium, D, USNTDP U18s (2024 NHL Draft)
While not eligible until next year's draft, there's plenty of intrigue surrounding Zeev Buium. The younger brother of Denver defenceman and 2021 Red Wings draft pick Shai, Zeev boasts similar offensive talents.
An exceptionally mobile skater, Buium uses his feet to activate intelligently off the rush and float into high, soft spaces as a shooting option. He's shifty on the point, blending and receiving passes to walk down the wall or across the line, and using punches and fakes to open up downhill shooting and passing lanes.
Buium is a gifted passer in transition, he employs weight shifts and dekes to beat the F1 before hitting options through the middle or along the wall. With nine points in his last 10 games, it's hard to question Buium's offensive talent or ability with the puck on his stick.
Defensively, there's a little more to be desired. As good as his footwork is, Buium's rush defence can be inconsistent at times, either overaggressive to the point of getting burned or simply allowing too much space inside the defensive blue line. He makes some risky pinch decisions in the offensive zone in hopes of extending possession, but they don't always pan out. With the skill he has, Buium has plenty of time to hone this part of his game before he turns pro.
Will Vote, RW, USNTDP U18s (2023 NHL Draft)
NCAA Commitment: Boston College
Will Vote is someone I've been keeping tabs on for a while and he's really started to find his game late in the season, with seven points in his last 10 games.
While standing at only 5-foot-7, Vote uses his speed and processing to overcome his stature. With the puck, his feet are constantly in motion, he works to get inside and puts defenders on their heels before creating space with a fake or deke. Vote's motor is an asset defensively too, as he works hard to tie up sticks and pick off passes on the backcheck. This work ethic has earned him some time on the NTDP's penalty kill as well, where he's been very effective alongside Danny Nelson.
There are a lot of merits to Vote's off-puck game in the offensive zone, too. He is exceptional at working the give-and-go with linemates, sending a slip or hook as he crosses the blue line before relocating to more dangerous space for a return pass.
While Vote's hands are above average and he's gifted at manoeuvring through tight spaces, he still struggles at the half-wall in his own zone, particularly under pressure from the point. It will be important for him to manage physicality better along the walls if he is going to have success at the next levels. Nonetheless, there's a high ceiling with Vote and he's certainly been showing it as of late.
Jake Richard, RW, Tri-City Storm (Buffalo Sabres)
NCAA Commitment: Connecticut
Jake Richard was shipped from the Muskegon Lumberjacks to the Tri-City Storm midway through what has been an exceptional year for him. And he hasn't missed a beat since joining his new team with 22 points in his last 21 contests and 9 in his last 10.
Richard's best assets are his handling and shooting ability. He is able to receive the puck in tight spaces and use his frame to protect it in his hip pocket before slinging it on net or finding a teammate. The shooting mechanics are impressive too, as Richard leverages weight transfers to shoot in stride as well or on his off foot.
He's an aggressive defender, closing in on opponents on the forecheck and finishing his checks hard. While not slow, Richard doesn't have the mechanics to be a burner with his skating nor create a lot of separation with punches or cuts. This could present an opportunity for development that would allow Richard to create higher-quality scoring opportunities for himself and his teammates.
Stock Steady
Will Smith, C, USNTDP (2023 NHL Draft)
NCAA Commitment: Boston College
Will Smith has continued to impress in the final stretch of the season, with an astounding 22 points in his last 10 games. He continues to flash the same playmaking ability, attacking defensive triangles head-on, usually with success. Smith is incredibly deceptive with the puck, employing look-offs, pumps, and dekes to move opponents around in the offensive zone and create lanes for teammates in the offensive zone.
While not exceptionally fast or agile, Smith builds up enough speed to earn the offensive blue line consistently and has the vision and handling to find outlets under pressure. He's a big piece on the NTDP power play, exchanging positions with teammates to find himself a high-danger scoring opportunity. If he carries his current production into playoffs, Smith could sneak into the top five come draft day.
Stock Falling
Connor Brown, F, Waterloo Blackhawks (2023 NHL Draft)
NCAA Commitment: Western Michigan University
I had pretty high hopes for Connor Brown coming into the year. The 2005 birth year put up 24 points in 61 games last season and appeared poised to take the next step going into his draft year. Things haven't gone as planned for Brown, who's notched only 17 points through 56 games so far.
An undersized forward, Brown struggles with the pace of play, getting angled out of plays early without having the skating ability to evade pressure. He's a hard worker defensively and does his best to break up plays in his own end, but I'm not sure that alone is enough to merit a draft pick. The hands and shot are adequate but Brown struggles to get himself into a position where he can use them in the offensive zone. He'll spend one more year in the USHL before heading off to WMU, perhaps he can hit his stride next season.
You may also be interested in: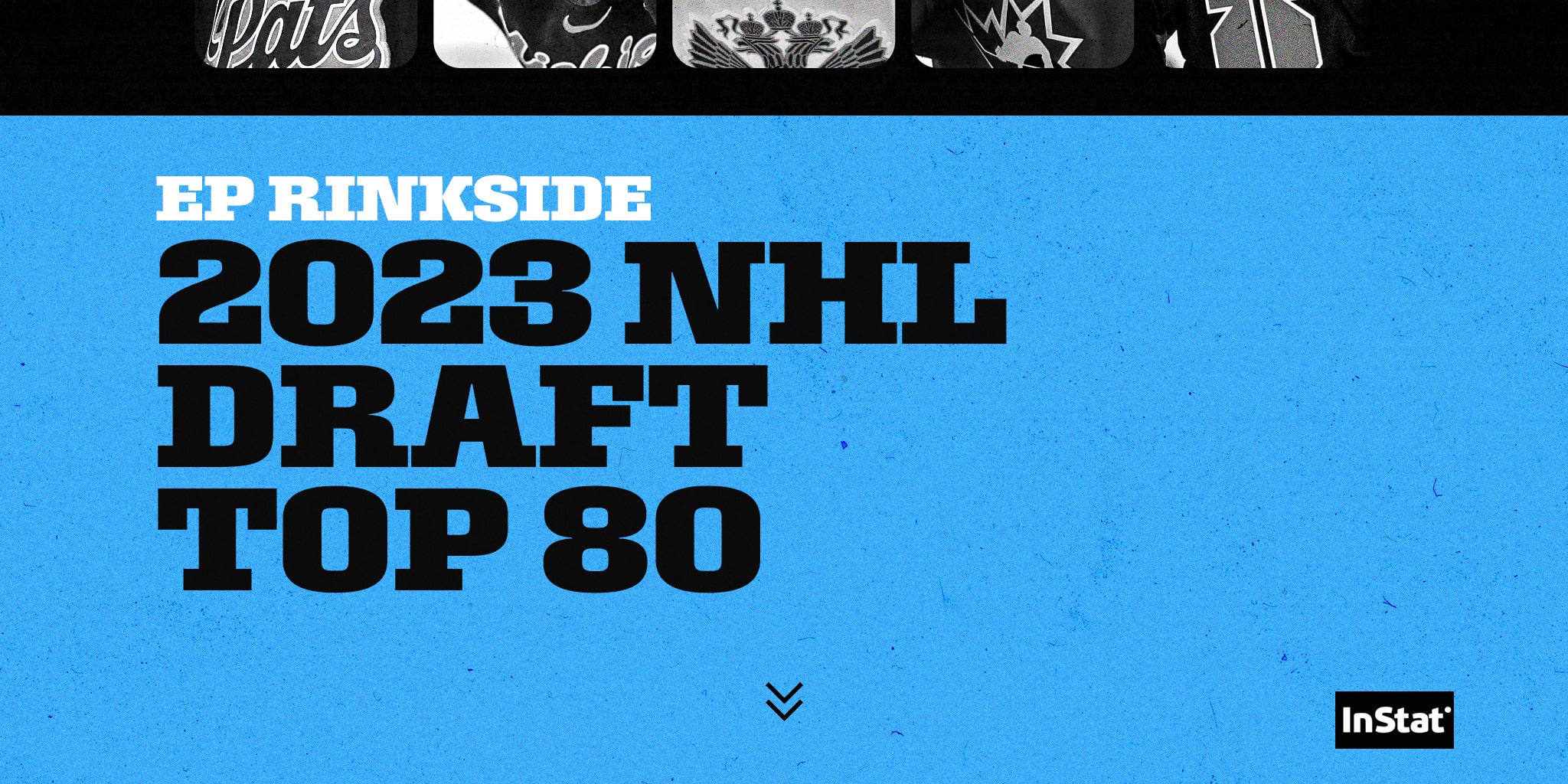 The Elite Prospects pre-U18 ranking of the top 80 prospects in the 2023 NHL Draft
This article is about: