2023 U18 World Hockey Championships
Each team's X-Factor at the men's 2023 U18 World Hockey Championship
The puck drops on the men's 2023 U18 World Hockey Championship with Canada and Sweden's game in Porrentruy, Switzerland only a few short days from now.
It's the most heavily scouted tournament of the year, and a good performance can significantly improve a player's stock, especially if you're a lesser-known prospect. It's also about international pride. You can't forget that. As much as this tournament means for the NHL Draft, the players attending it are competing for international gold first and foremost.
Every roster has an X-Factor. They may not be the best player on the team, but it's the one that their respective country's success most hinges upon. We've identified those players in this article.
GROUP A
Canada
Cam Allen, RD, Guelph Storm (OHL)
Playing for Guelph this season – a team that asks too much of him and gives him too little support –, Allen hasn't displayed the full extent of his skill set in the OHL. With an improved supporting cast and environment at the U18s, his confidence could receive the jolt it needs. He could turn into a different player, a more creative and aggressive one, and become a difference-maker for Canada. A great performance could convince scouts that he deserves first-round consideration.
Czechia
Adam Jiříček, RD, HC Plzeň (Extraliga)
Adam Jiříček, who is the younger brother of Columbus Blue Jackets sixth-overall pick David Jiříček, performed very well for Czechia at the Four Nations Tournament a few weeks ago. The 2024 eligible is a mirror image of his brother in terms of playstyle but seems more advanced in some aspects at the same age. Capable of chaining feints, skating moves, and deft passes, Jiříček will make teams pay for giving him too much space. He could become a great powerplay quarterback for Czechia and help the team get on the scoresheet.
Germany
Kevin Bicker, LW, Löwen Frankfurt (DEL)
Bicker was Germany's best player at last summer's Hlinka Gretzky Cup. He'll look to reprise his role as the chief driver of Germany's offence at this tournament. His playmaking shines on the power play. He can make deceptive cross-ice passes to teammates, but it's really his work rate that impresses the most. Bicker goes all out every shift, on the forecheck and in the defensive zone. He engages opponents with good technique, taking away sticks before sealing pucks with his body.
Slovakia
Maxim Štrbák, RD, Sioux Falls Stampede (USHL)
These U18s may be a greater challenge for Štrbák than the World Juniors. The Slovak defenceman won't have any insulation anymore. The team will rely on him in every situation. With his length and physicality, Štrbák can play an effective defensive game. He could help shut down some of the best offensive elements at the tournament and keep his team in games, but to avoid undoing his defensive work, the defenceman will have to manage the puck better than he did this season in the USHL.
Sweden
Tom Willander, RD, Rögle BK J20 (J20 Nationell)
Willander was Sweden's best defenceman at the recent Four Nations. Every bit as mobile as Axel Sandin Pellikka but even more aggressive, Willander closes rapidly on opponents in transition. He takes pucks away with his stickwork and also engages them physically. So far, Sandin Pellikka has had the offensive edge when both played internationally, but Willander can pull off the same elusive moves on regroup and at the offensive blue-line as his teammate. For him, it's just a matter of improving his timing and reads.
GROUP B
Finland
Emil Järventie, LW, KOOVEE (Mestis)
Järventie needs to have a big performance at this event, for his draft stock and for his team's sake. With his speed, he can break defences off the rush and create clean offensive entries almost automatically. The success of his drives at the tournament will be determined by what he does next in the offensive zone. Järventie can dangle through sticks, but this playstyle leads to as many turnovers as successful plays. If can show playmaking improvements, that his skating now serves a more efficient passing game, he will earn his team some goals.
Latvia
Kristers Ansons, LW, HS Riga (Latvia)
Just like his brother Raivis (a Pittsburgh Penguins draft pick), Kristers uses his large frame to pierce through defences, attack the net, and once he gets there, slip pucks through goalies. As he's only 16-years-old, the expectations aren't high for him at the tournament. If he can show improvement since the World Junior A Challenge, where he scored one of his team's four goals, he will help his stock ahead of the 2024 NHL draft.
Norway
Felix Granath, C, Frölunda HC J20 (J20 Nationell)
As one of the few forwards on the team with experience in a higher-level competition (Sweden's J20 league), Granath will be an important piece for Norway. A slight but fast forward, Granath's can win back pucks and launch counter-attacks. His puck distribution skills will be useful to his team on the powerplay.
Switzerland
Simon Meier, C, EHC Kloten U20 (U20-Elit)
Meier was one of the top performers in the Swiss U-20 league this season. The EHC Kloten player moves well away from the puck. At his level, he scores by sneaking around defenders and by deceptively passing the puck around them. The much higher pace of play and competition level will challenge his skills, but if he can learn to make more of his plays in movements, by working both his hands and feet at the same time, he could help his team get on the score sheet during the tournament.
Team USA
Oliver Moore, C, USNTDP U18s (USDP)
We know that Team USA's first line will produce. They have done so at ridiculous paces all season long. But as this particular group lacks the depth of some of the previous editions, Moore, the team's second-line centre, will have to provide more scoring to earn the team a Gold Medal. The centre's pace, intense work rate, and defensive skills will also become very useful against some of the stronger formations at the event like Canada.
You may also be interested in: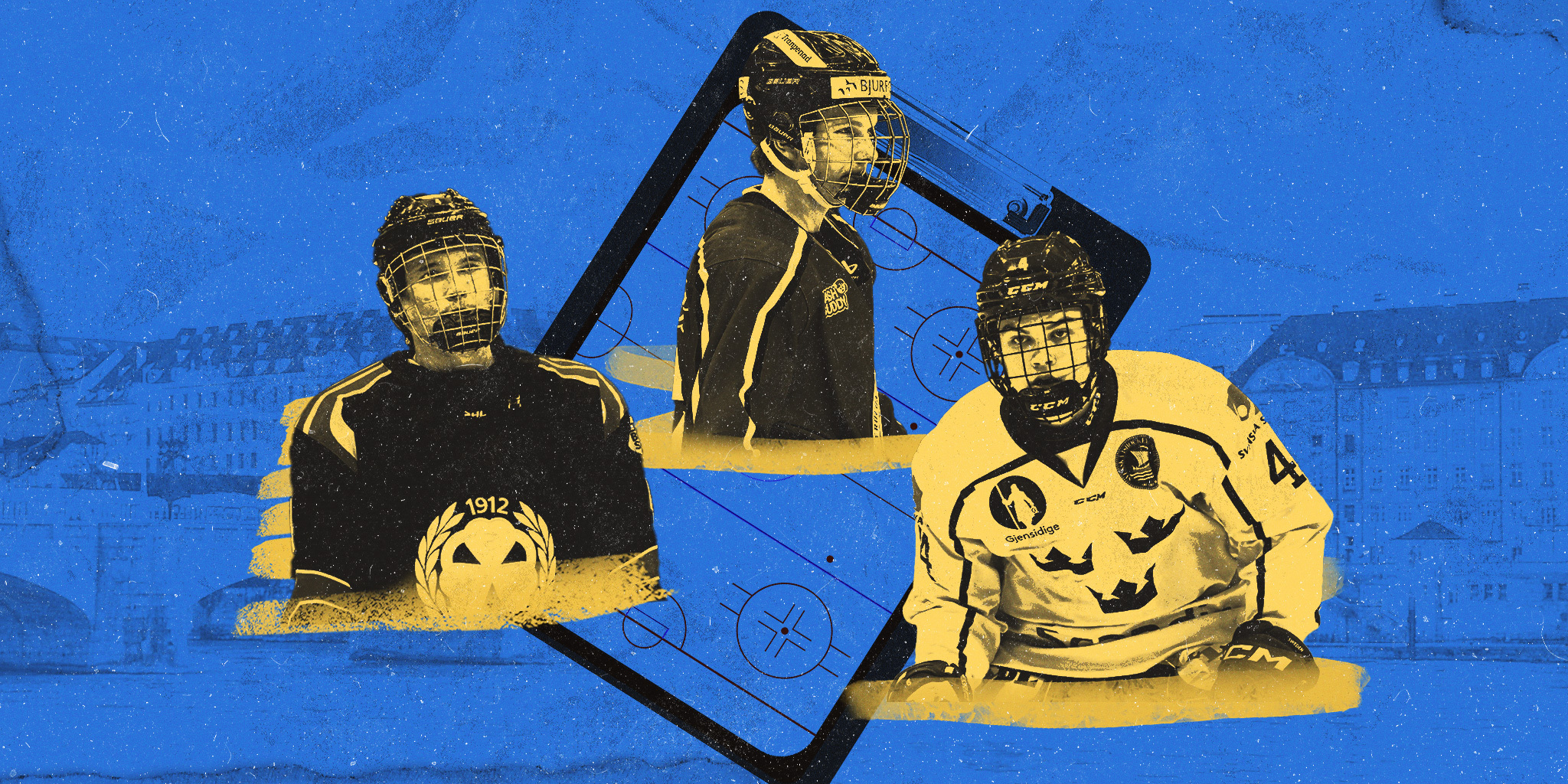 Meet the Team: Sweden's 2023 U18 World Hockey Championship roster
This article is about: