2023 NHL Entry Draft
Film Room: Exploring 2023 NHL Draft Prospect Dalibor Dvorský's Potential
Dalibor Dvorský has been on our radar for a couple years now.
The Slovak burst onto the scene as a draft-minus-one player when he torched the 2021 Hlinka Gretzky Cup and he would have run away with things if it weren't for Matvei Michkov. Instead, his eight goals shared the top spot, and his 12 points were second in five games. Those 12 points set a new record for Under-17 skaters at the event.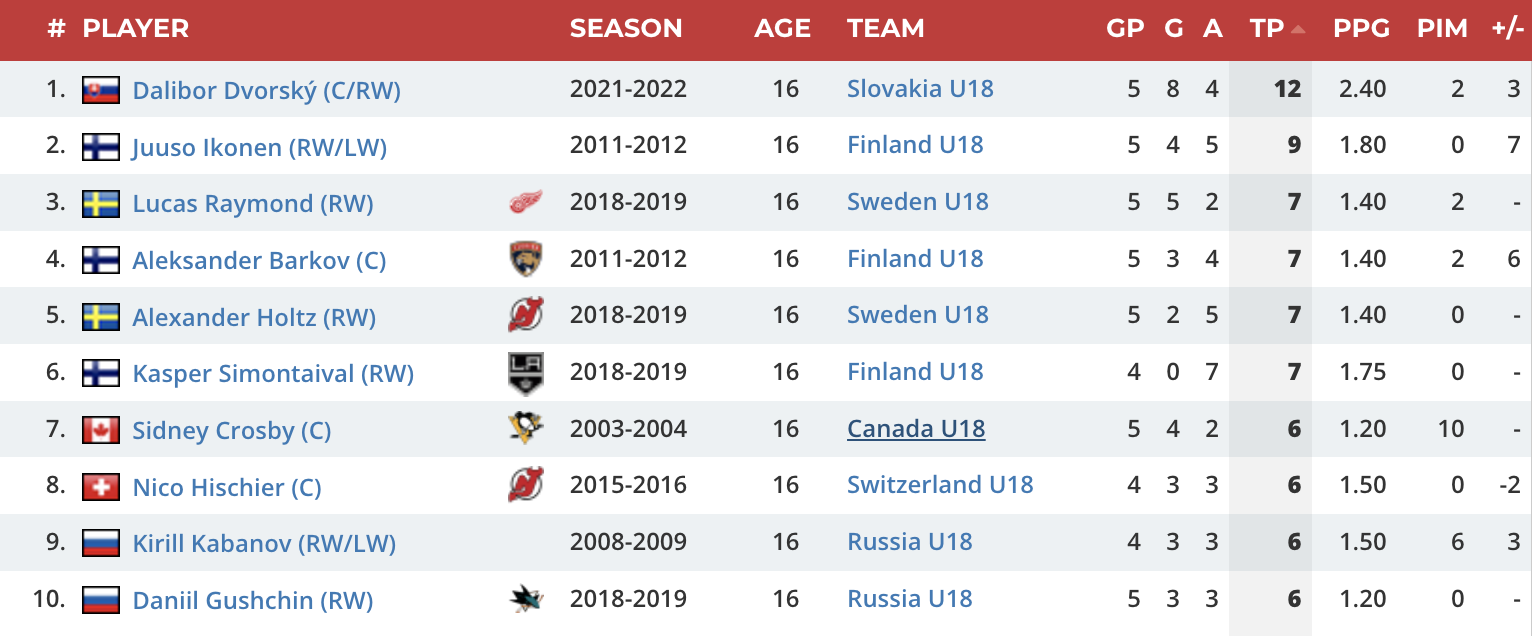 The 6-foot-1, 200-pound forward wasn't finished there.
Dvorský continued his dominance in the regular season as he cruised through the Swedish J20 Nationell with 20 goals and 40 points in 33 games. Among U18 skaters, his goal-per-game output sat third and his point-per-game output sat fifth. All of the players ahead of him were in the 2022 draft class and were selected in the first round.
Those perform
Access this article by registering
FREE account required to access
this article
Register as a free user at eliteprospects.com to get access to this article and more quality, in-depth coverage at EP Rinkside.
(only name and email address are required)
This article is about: