NHL
NHL announces games in Sweden featuring Red Wings, Wild, Senators, and Maple Leafs
The Detroit Red Wings, Minnesota Wild, Ottawa Senators, and Toronto Maple Leafs will play regular season games in Sweden next season.
The four teams will play as part of an NHL showcase in Stockholm between Nov. 16-19 with each team playing twice.
These games will mark the 13th, 14th, 15th and 16th games played in Stockholm, which has hosted more NHL regular-season games than any other city outside of North America.
Here is the schedule.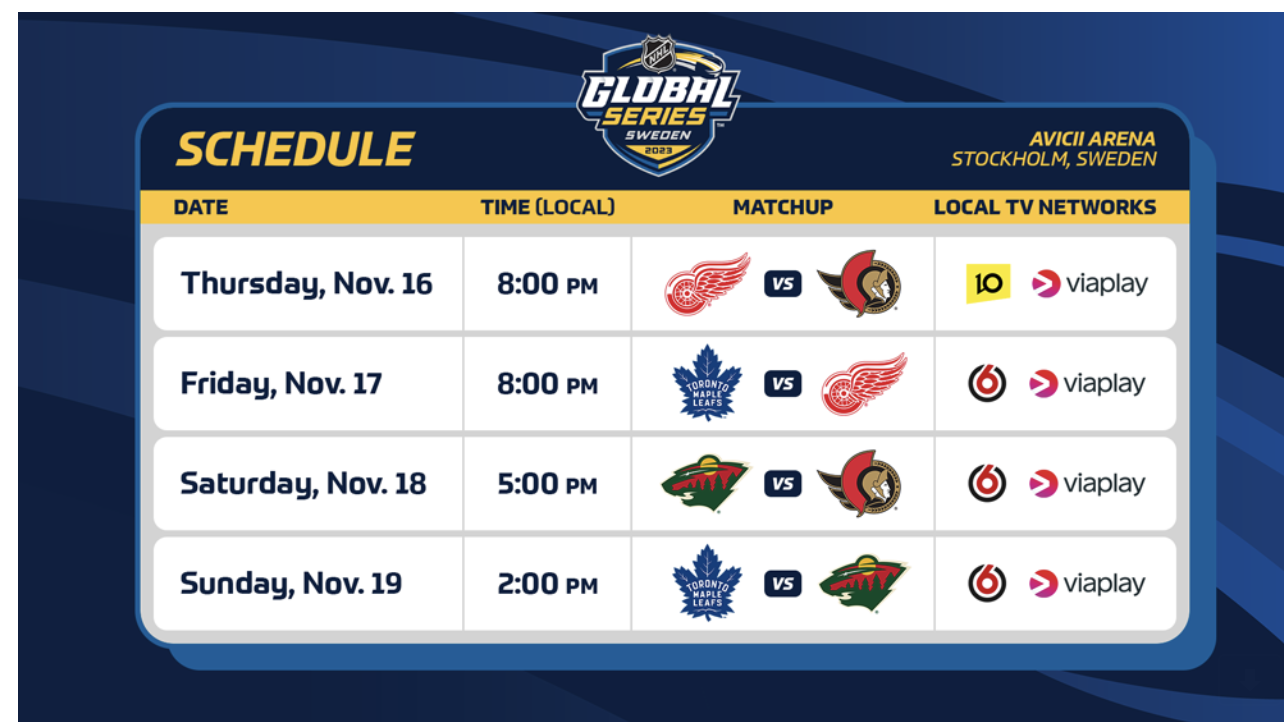 This article is about: