2023 NHL Entry Draft
Chicago Blackhawks win 2023 NHL Draft Lottery
The Chicago Blackhawks have won the first overall pick at the 2023 NHL Draft Lottery and the right to draft Connor Bedard.
The Blackhawks held the third-best odds of winning the lottery going into the event, with an 11.5 percent chance of moving into the top spot in this year's draft.
When the Columbus Blue Jackets dropped from second overall into third (in a somewhat peculiar way, with the broadcast accidentally revealing as much ahead of schedule), it was a two-horse race between Chicago and the 31st-placed Anaheim Ducks.
The Blackhawks, as determined a team as any in the NHL to find themselves in this spot, from the start of the league year (and before it…) on, managed to secure the bag. They say luck is the residue of design, and you can't say that they didn't do everything in their power to secure this result at the United Center.
You can't say that the ends didn't justify the means either. As my colleague Mitch Brown outlined earlier today, Bedard is a singular talent with the ability to completely transform the short- and long-term outlook of a franchise overnight.
And it's for precisely that reason that even with consolation prizes so strong as Adam Fantilli, Matvei Michkov, and Leo Carlsson awaiting the Ducks and Blue Jackets, I can't in good conscience try to talk the fans of those teams out of being rightly devastated by today's news.
The same goes for the rest of the teams in on the Bedard sweepstakes.
This is where they each fell when it was all said and done:
Chicago Blackhawks (up from No. 3)
Anaheim Ducks (down from No. 1)
Columbus Blue Jackets (down from No. 2)
San Jose Sharks
Montréal Canadiens
Arizona Coyotes
Philadelphia Flyers
Washington Capitals
Detroit Red Wings
St. Louis Blues
Vancouver Canucks
Arizona Coyotes (from Ottawa Senators)
Buffalo Sabres
Pittsburgh Penguins
Nashville Predators
Calgary Flames
You may also be interested in: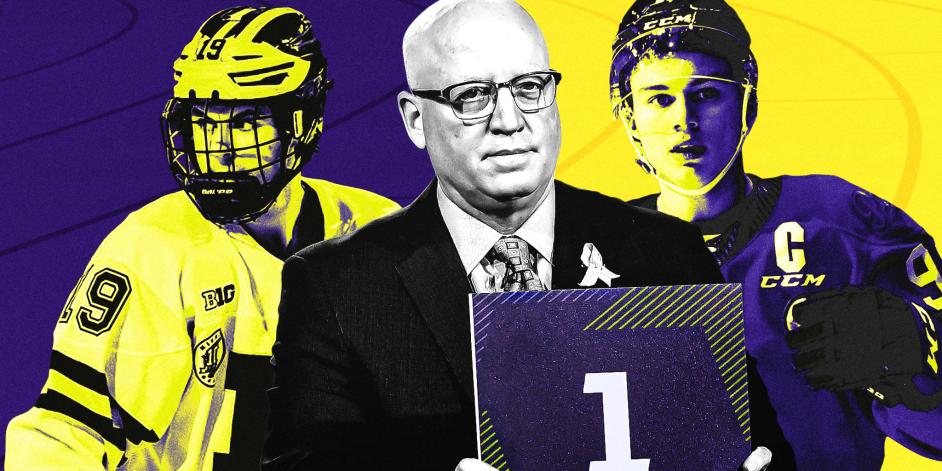 Connor Bedard, Adam Fantilli, and the race for top spot in the 2023 NHL Draft
This article is about: