NHL
Calgary Flames announce Craig Conroy as general manager
The Calgary Flames have officially announced that Craig Conroy will take over as the eighth general manager in the team's history.
From the Flames' press release this morning:
"We conducted an extensive search process and today we are thrilled to introduce Craig Conroy as our General Manager," said Flames President of Hockey Operations Don Maloney. "It is rewarding for the organization to learn that the most qualified individual for the position has been preparing in house. Craig brings a fresh approach; high energy; he is a tremendous communicator; decisive; a worker; and he is relationship driven. His passion for the Flames and the community are unmatched. Craig is ready for the challenge to lead our team to the Stanley Cup."
Conroy, 51, has been with the team in an executive capacity since his retirement as a player at the end of the 2010-11 season, first as a special assistant to the general manager and then just as an assistant general manager. All told, parts of nine seasons with the Flames as a player and 13 as an executive.
The Flames also announced this morning that former Vancouver Canucks and Toronto Maple Leafs general manager Dave Nonis will join their front office as senior vice president of hockey operations and assistant general manager, along with Brad Pascall as vice president of hockey operations and assistant general manager and Chris Snow as vice president of data/analytics and assistant general manager.
NEW: Calgary Flames name Craig Conroy as General Manager.

David Nonis to serve as Senior VP of Hockey Operations and Assistant GM.

Brad Pascall named VP of Hockey Operations and Assistant GM

Chris Snow will be VP Data/Analytics and Assistant GM. pic.twitter.com/HTJmoTFj5t

— Adam MacVicar (@AdamMacVicar) May 23, 2023
The announcement of Conroy as the team's new general manager comes little over a month after the club parted ways from Brad Treliving, after a nine-year run in that station. The Flames finished fifth in the Pacific Division last season, falling two points short of a playoff berth. They still have a vacancy at the head coach position after moving on from Darryl Sutter.
A challenging first offseason awaits Conroy.
You may also be interested in: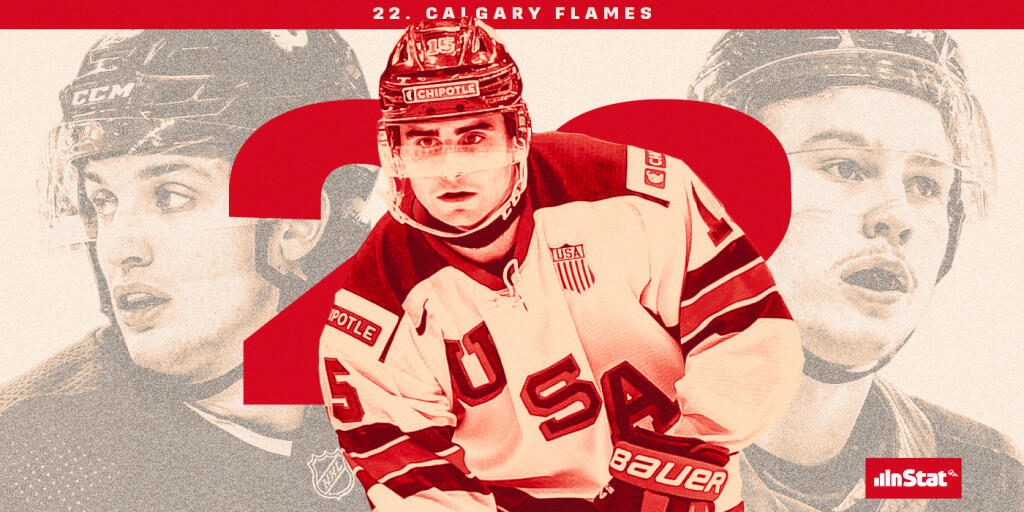 EP Rinkside 2022 NHL Prospect Pool Rankings: No. 22-ranked Calgary Flames
This article is about: