2023 NHL Entry Draft
"I pride myself on being a complete player and having a good two-way game": Meet 2023 NHL Draft prospect Jake Fisher
Jake Fisher was a big-time player in his draft year at Cretin-Derham High School in Minnesota, and that means something. We all know how seriously they take hockey and high school hockey, in particular, in Minnesota. That circuit has produced a lot of NHL talent over the years.
Can Fisher join their ranks? There's a lot of centre depth in this draft, and that probably pushes him to the mid-rounds, but the talent is there.
Fisher was very successful in high school. He played for Team MAP South Hockey for a second season, on top of his Cretin-Derham Hall games. Brock Boeser, Ryan McDonagh, and Brady Skjei are among the impressive list of NHL alumni.
"It's like the best kids in Minnesota High School. It's an elite league, they play before the high school season," Fisher explained. "It's a really good league. You try and showcase your skill. For me, it was my senior year and I decided to stay in the elite league. I don't think rushing yourself is the best. Doing one more year helped me focus on that skill. Then the high school season and going to juniors after that. That's what I stayed with, and it worked out well."
His experience with the USHL's Fargo Force was positive and ongoing at the time.
"We [were] in a Clark Cup run," Fisher noted. "We won the Anderson Cup, so I came onto the scene and this has been a lot of fun for me. With a team like this, it's been super good. I get to understand what championship hockey is like at the junior level. Going from high school to the USHL is a jump for sure. As deep as Fargo is, in practice, it has really prepared me for games, and next year as well."
This 6-foot-2 centre has a strong offensive game. He has a quick wrist shot, a solid one-timer and is an accurate passer.
"When I'm on the power play on my offhand, I do like to get one-timers off. Making the jump to the USHL you get the puck, and you have to get it off your stick right away," Fisher told EP Rinkside. "On my one-timers, I don't do a big windup. My stick stays low, and I do a snapshot, quick-release one-timer. That's a technique thing that I work on a lot. Every now and then I get a windup.
"In the offensive zone. I use deception. If a player is covered and I'm using the net. You see a guy in your peripheral vision, off the one-timer, you kind of make that quick pass to change the angle of the goalie and for a teammate to put that home for a goal."
Being good at face-offs is important for a centre and Fisher works on that. According to our partners at InStat Hockey, he is running at 56 percent this season. A really good number that he will have to work hard at to keep up there in the future.
"I play centre most of the time. I pride myself on being a complete player and having a good two-way game. With the offensive stuff, but also with the defensive stuff. Being down low. Face-offs is a big thing I practice every day," Fisher stated. "Most days after practice we have Matt Cullen or our assistant coach working on face-offs with us. They teach us new techniques."
Some other aspects of his game are being able to shield players with his frame to control the puck. He likes working in the slot and will sometimes shoot for that short side. He knows when to score and when to just get the puck on the net.
"I shoot from all different angles. I really change it with toe-drag shots and I'm not afraid to shoot from anywhere. Whether it's shooting from a sharp angle and scoring or just to get it on the net for my teammates to crash," Fisher added.
Describing him as a shooter or playmaker is difficult. He seems to be more effective as a shooter.
"I would say I'm more of a shooter," Fisher said after a long pause. "In my career, I've been more of a goalscorer. I pride myself on having a pretty good shot. It's something I work on a lot, at home and off-ice stuff. Using a quick release and shooting in the garage. We have a sniper's edge tarp. I like to use my shot when I can and when I have an open area to shoot. If there's a better chance to score with a pass, I'll make the play."
When is it too late to practice at home because it upsets all the parents?
"The tarp in the garage when it's hit makes a loud noise. So, when I go out there at 10 PM my parents tell me I should have gone out there earlier," Fisher laughed.
Fisher likes working from the slot for a multitude of reasons.
"I think I'm able to find the soft area. Where the F3 sits, when my teammates are down low when they are able to find me. When they find my stick and I have my head up and I'm able to get my shot on net."
Just because Fisher has some size and strength already, that doesn't mean he is destined to be a banger and a crasher.
"I don't think I'm blowing guys up mid-ice. The highlight hit, but I definitely do the needed hits in the corners and the kind that separates the puck from the body. Take the opponent out of the play, that's something I do well. The big mid-ice hit isn't my thing," Fisher mentioned.
Playing on the penalty kill is something Fisher is good at. The more versatility a coach can get out of a player the better and that does mean that he becomes more draftable.
"I have played on it my whole career, and a little here in Fargo too. I think a lot of willingness to block shots. When you're on the penalty kill you have to have a willingness to sell your body. You have to put your body on the line," Fisher emphasized. "That's something I do well."
Fisher is trying to hold on to his teeth.
"They told me when I put my visor on, make sure I put my mouthguard in, because they don't want to pay that dental bill when I get a punch in the face," Fisher said.
Fisher won't be at the NHL Combine. He will be at the draft, though, and has a good approach to the whole thing.
"The draft is a really exciting time. You see a bunch of rankings and mock drafts, and guys have you all over the place. Teams can take you wherever and nothing is final until they call your name."
Fisher is a guy who should go in the mid-rounds of the draft.
You may also be interested in: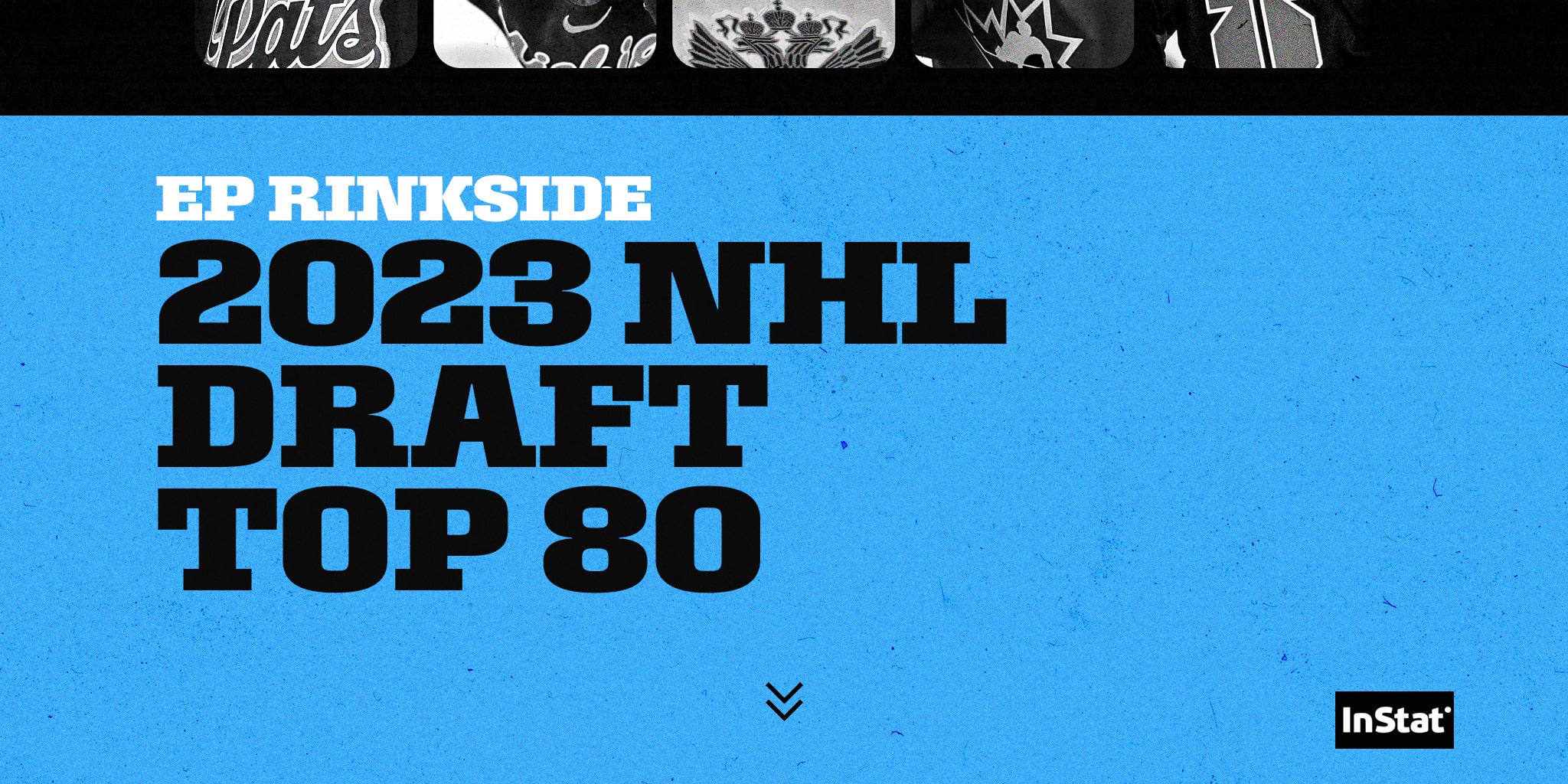 The Elite Prospects pre-U18 ranking of the top 80 prospects in the 2023 NHL Draft
This article is about: