2023 NHL Entry Draft
The Elite Prospects 2023 NHL Draft Guide is now available
Just because we're duty-bound to say it doesn't make it any less true. Because, once again, we're here to tell you that the Elite Prospects NHL Draft Guide is now available, and it's bigger and better than ever. Just like the last three years.
The Elite Prospects 2023 NHL Draft Guide is our most comprehensive guide yet. It includes our scouts' complete 136-player long 2023 NHL Draft ranking, along with 267 additional scouting reports on unranked players, bringing this year's total to 403 players.
Each player profile includes a detailed scouting report, individual game reports, manually tracked data, player comparisons, and tool grades for each top prospect. Our scouts were also hard at work gathering intel and insight on top prospects from around the industry, seeking commentary from NHL scouts, executives, player, and their teammates.
And just like with previous editions, the Elite Prospects 2023 NHL Draft Guide includes a detailed breakdown of how our scouts graded and evaluated each player, from the glossary of scouting terms and explaining our 1-to-9 linear rating scale, to what they value within each skill category.
We also polled our scouting staff on this year's class to find out who they believe are the fastest skaters, the best playmakers, the best goalscorers, etc. in the draft in the Scout's Poll section of the guide.
The only way to access the 2023 Elite Prospects NHL Draft Guide is with an EP Premium subscription, so make sure to sign up today to get your copy!
If you are already a Premium subscriber, then follow this link to download the Elite Prospects 2023 NHL Draft Guide if you haven't already.
Keep an eye out on our social media platforms, as well – we'll be doing a few scouts' Q&A takeovers on our Twitter (@eliteprospects) and Instagram (@eliteprospectshockey) accounts!
If you're a hockey fan, you do not want to miss out! Whether you want to discover the NHL's next superstars or learn more about the top prospects that your favourite NHL team ends up drafting in June, the Elite Prospects 2023 NHL Draft Guide has it all. Unlock the secrets of the NHL Draft today!
You may also be interested in: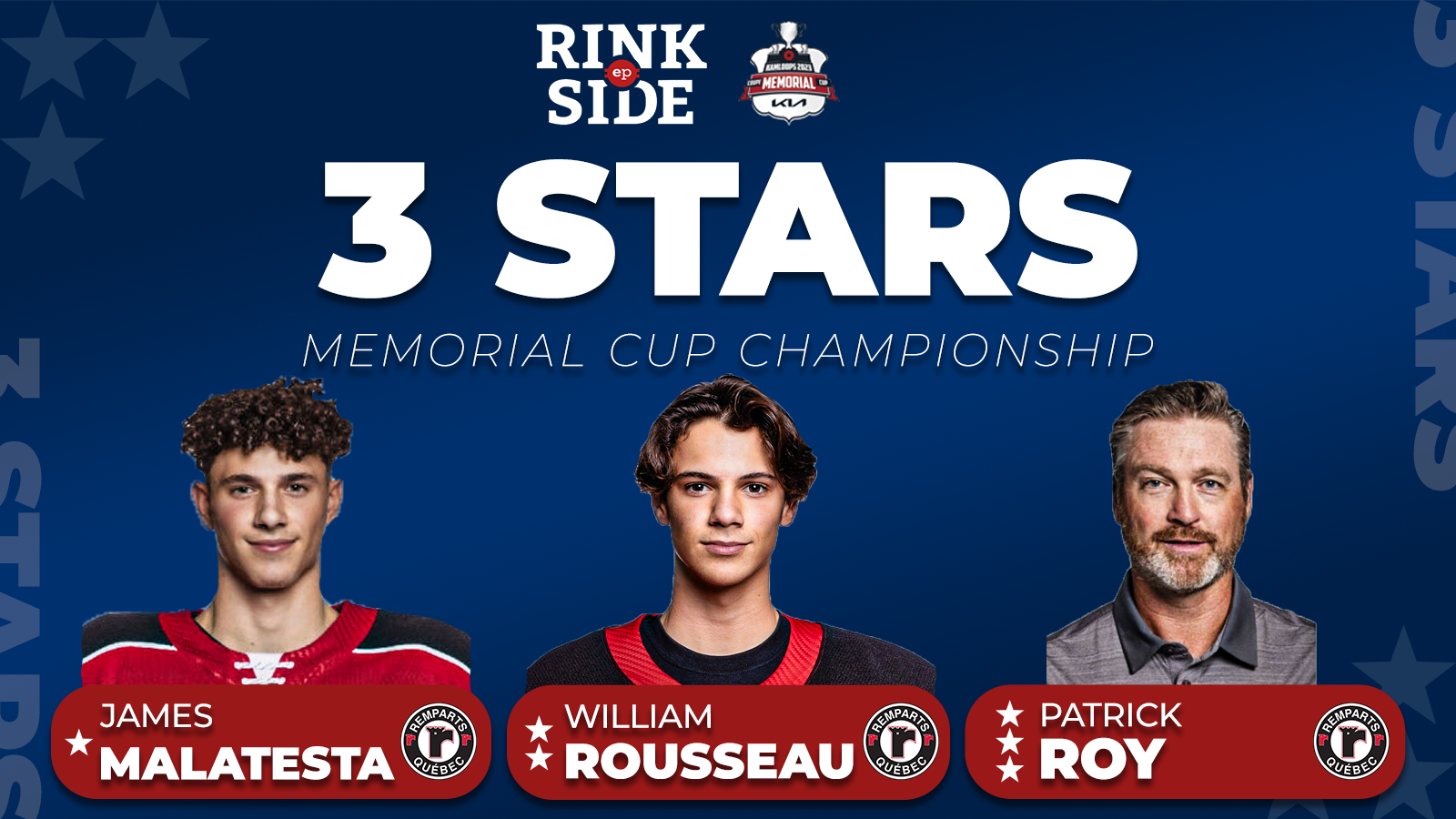 EP Rinkside's 3 Stars from the 2023 Memorial Cup Final
This article is about: