NHL
Buyer Beware: Five Players to Steer Clear of in Free Agency
What does a depressed unrestricted free agent class mean for the market?
Will this, combined with a stubbornly flat cap, encourage some uncharacteristic restraint from general managers, or will we see the exact opposite – overpayments even more egregious than usual?
Looking over the list of free agents available, I've highlighted five players who I would be very wary about pursuing given their projected contract value (courtesy of AFP Analytics) compared to their actual impact on the ice moving forward.
---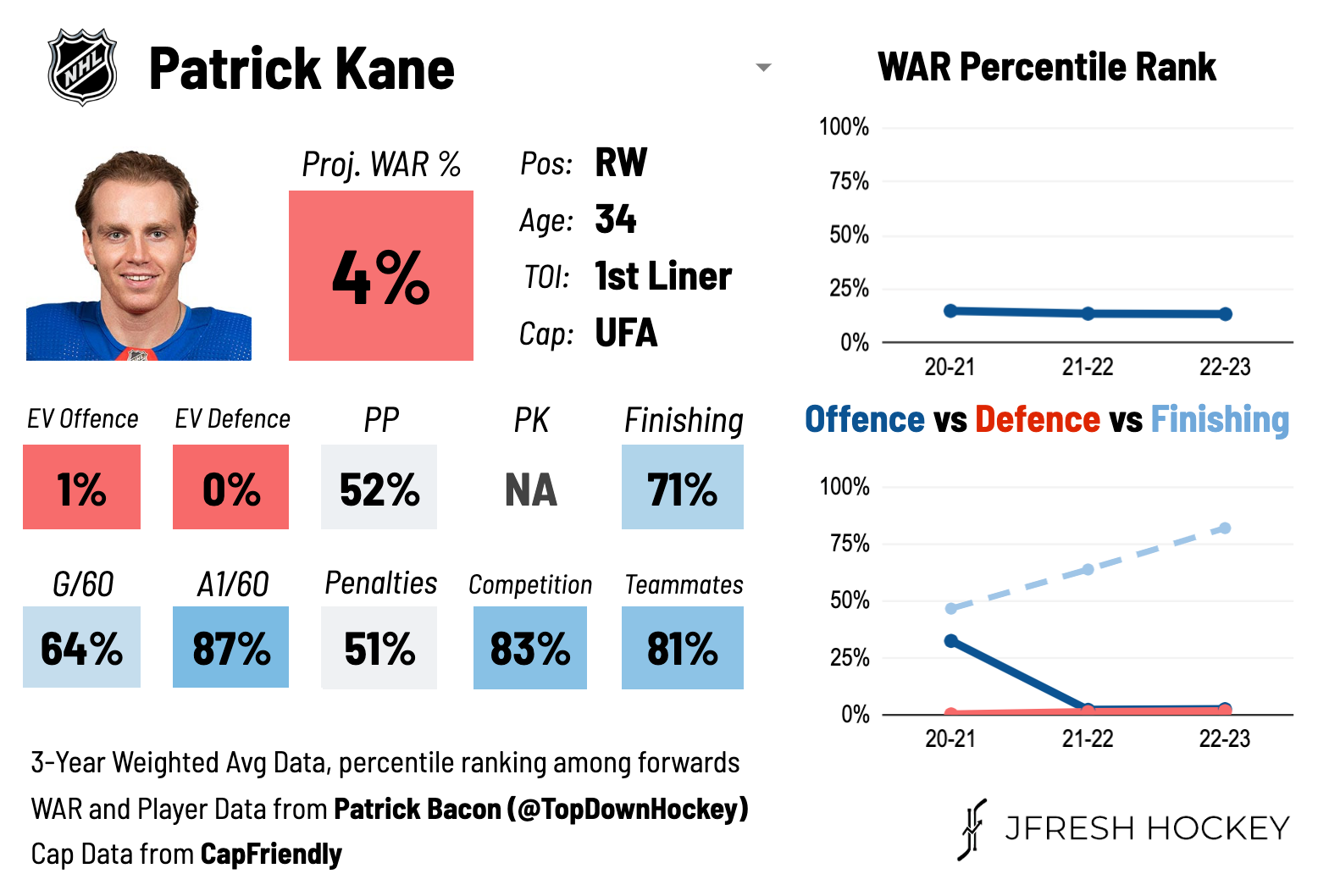 Projected Contract: 3 x $5.7 million
I've written quite extensively about Kane over the past few seasons, and there's a good reason for it. He represents a significant disparity between his reputation and production on one side, and his underlying results on the other. In the
Access this article with EP Premium
Go Premium to access this article
Register your Premium-membership at eliteprospects.com to get access to this article and more quality, in-depth coverage at EP Rinkside
This article is about: