2023 NHL Entry Draft
EP Rinkside grades for the 2023 NHL Draft
The picks are in. The draft is done. Hope abounds across (most) NHL markets. And now it's time to take stock of the bounty of prospects they've added to their organization over the last two days in Nashville at the 2023 NHL Draft.
What follows are our draft grades for each team at this draft, informed by our work scouting this class over the last year-plus, and determined based on the value of each selection according to those assessments and what they left on the table.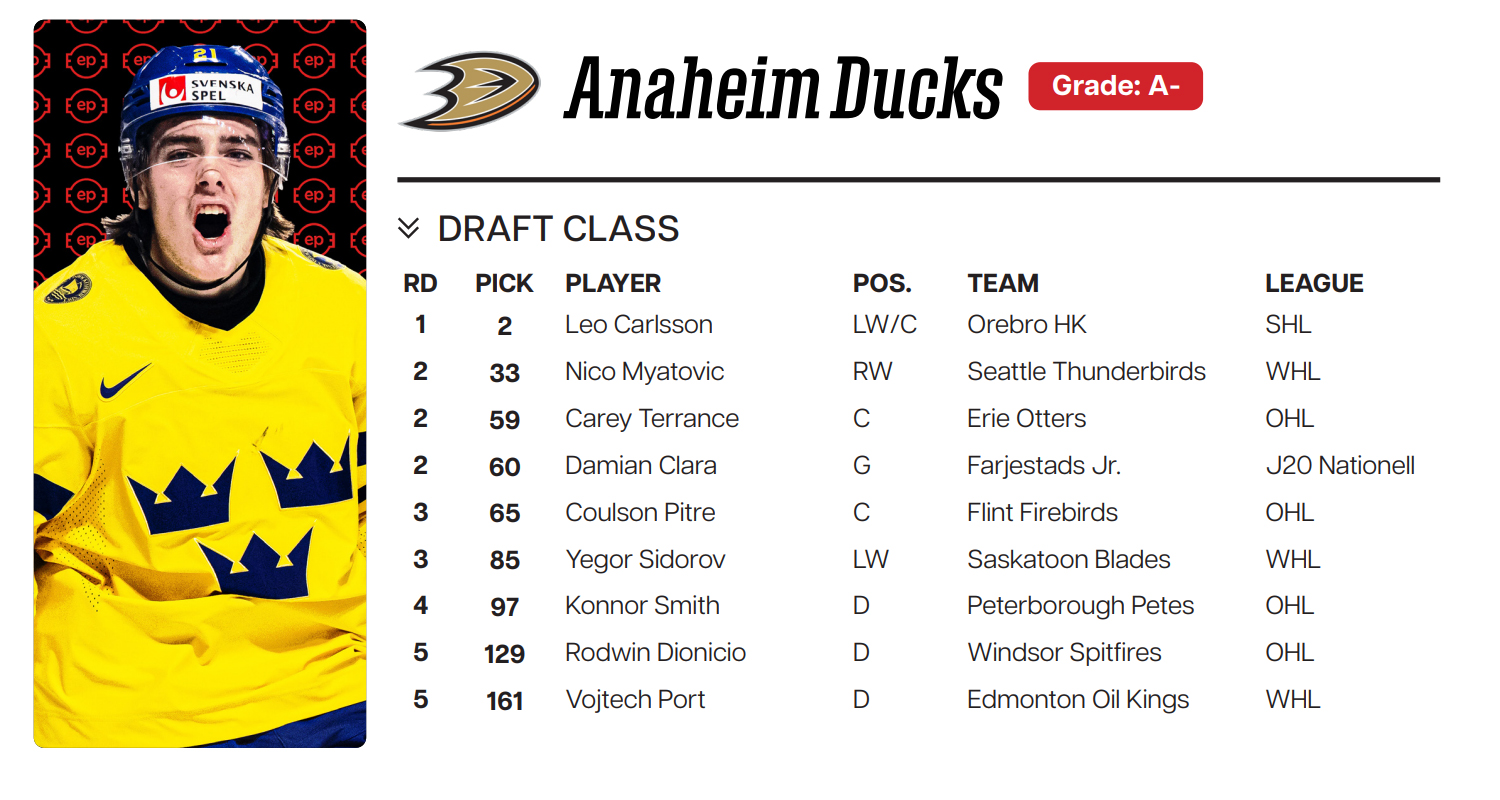 Although we had Adam Fantilli ranked ahead of Leo Carlsson, both players sit in the same tier on our list.
We believe in Carlsson's ability to play centre. He is the better puck distributor, anticipates the game better, and has an even better feel for spacing and support than Fantilli.
There are some exciting prospects further
Access this article with EP Premium
Go Premium to access this article
Register your Premium-membership at eliteprospects.com to get access to this article and more quality, in-depth coverage at EP Rinkside
This article is about: