NHL
Detroit Red Wings trade for Alex DeBrincat and agree to 4-year extension
Alex DeBrincat has been traded to the Detroit Red Wings and signed a four-year contract extension with an annual cap hit of $7,875,000.
In return the Ottawa Senator received Dominik Kubalík, prospect defenceman Donovan Sebrango, a conditional 2024 first-round draft pick and Detroit's 2024 fourth-round selection.
The terms of the conditional first-rounder in 2024 are as follows, per the Senators media release.
The initial condition on the first-round pick is as follows -- the Red Wings will have the option of sending their own 2024 first-round pick or Boston's 2024 first-round pick (previously acquired on March 2, 2023) to Ottawa. However, if the Bruins' 2024 first-round selection is an eventual top-10 pick (following the annual draft lottery), Boston will have the option of retaining the pick and transfering its 2025 unprotected first-round selection to Detroit. The Red Wings will then have the option of sending that draft pick or their own first-round pick in 2024 to the Senators to complete this trade.
DeBrincat was an RFA that Ottawa had filed for arbitration with. He was acquired by Ottawa at the 2023 NHL Draft, and in one year with the Senators had 66 points in 82 games.
Because of a high qualifying offer, the Senators had filed for arbitration, which also protected Ottawa from a potential offer sheet, but neither side seemed comfortable with a long-term marriage.
For Detroit, the deal came down to term. The Red Wings and GM Steve Yzerman were interested in DeBrincat from the onset, but a potential eight-year term was a turn-off for Detroit. Getting the player on a shorter term and at market value, and for a soft return can only be considered a win for Detroit in this deal.
You may also be interested in: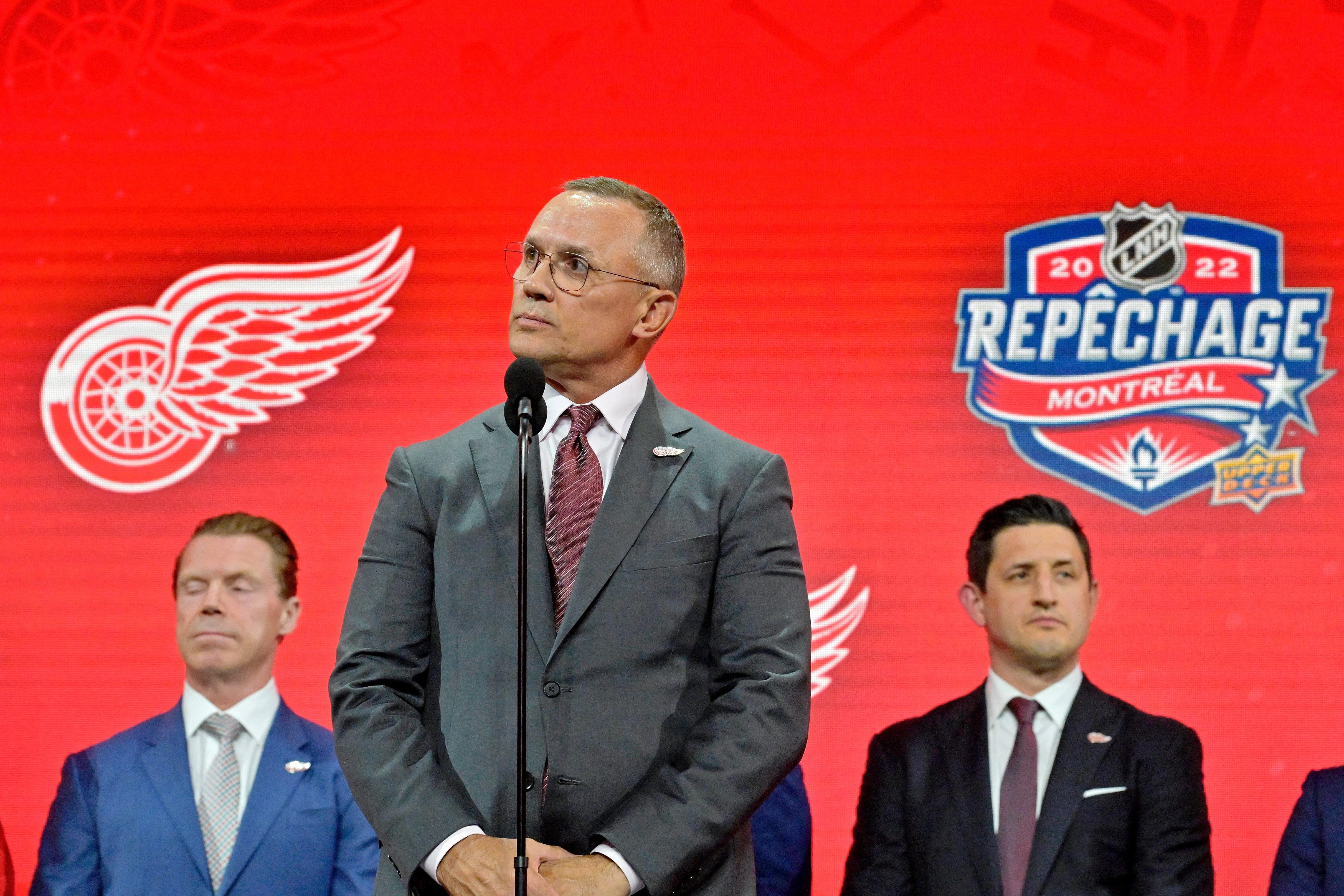 What We Learned: Which way, Yzerplan?
This article is about: