NHL Prospects
EP Rinkside 2023 NHL Prospect Pool Rankings: No. 13-ranked San Jose Sharks
Something is cooking in Santa Clara County, and it could be the future resurgence of the San Jose Sharks.
Firmly rebuilding for the past couple of seasons, the California-based team should have seen a John Wick-style tumble down the organisational prospect pool rankings with the graduations of William Eklund and Thomas Bordeleau.
However, this was just not the case. The Pacific division club only slid back a measly three ranking spots compared to last season, injecting even more talent into their coffers through shrewd drafting and the inevitable capitalisation of some of their more valuable roster players.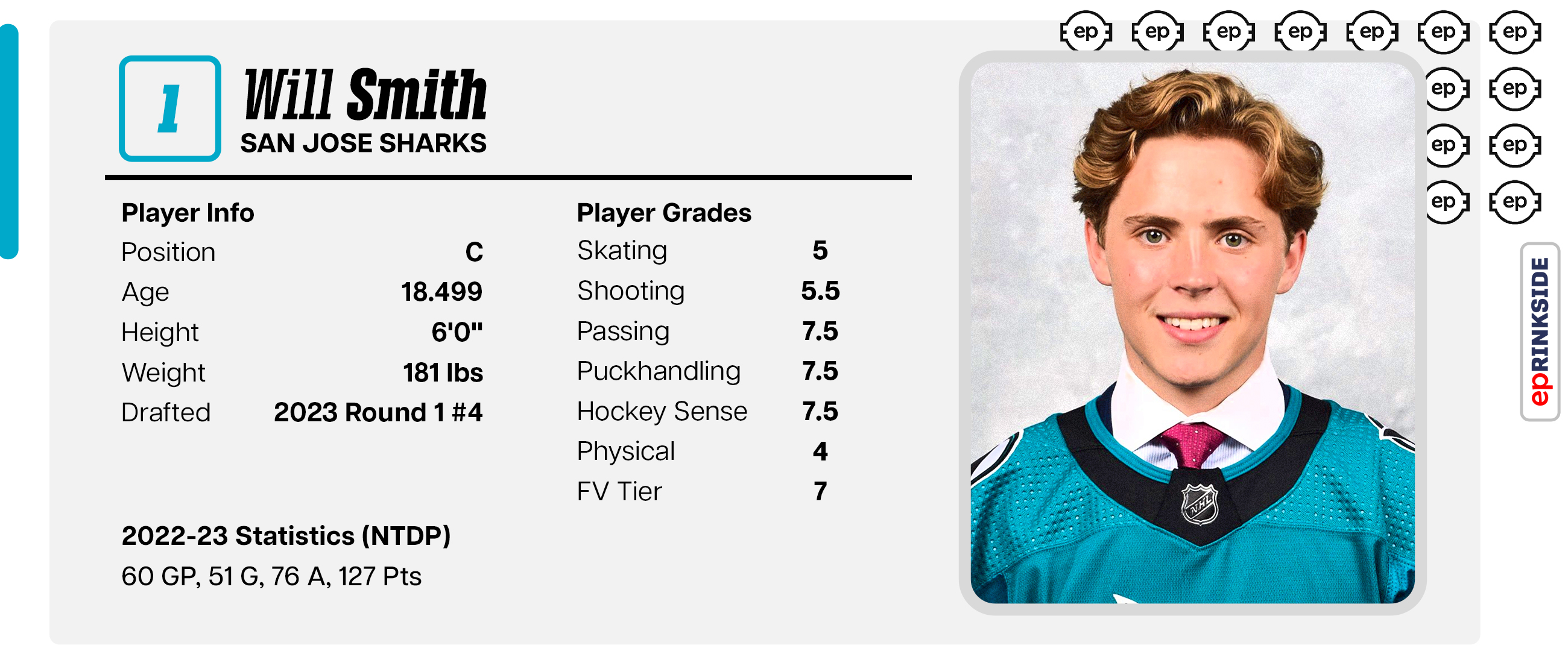 As the draft approached in June of this past year, it became abundantly clear that Will Smith was going high, possibly in the top-5.
The 2023 Elite Prospects NHL Draft Guide details the t
Access this article with EP Premium
Go Premium to access this article
Register your Premium-membership at eliteprospects.com to get access to this article and more quality, in-depth coverage at EP Rinkside
This article is about: