NHL Rookies
[VIDEO] Lukas Reichel Is The PERFECT Linemate For Connor Bedard
It's official, the Germans are coming. Tim Stützle and Moritz Seider are already household names. Now it's Lukas Reichel's turn.
With Chicago anxiously awaiting the arrival of their newest golden child in Connor Bedard, they can at least take comfort in knowing that they may just have the perfect linemate for the generational talent.
Reichel is a dual-threat offensive catalyst that thrives in a puck-possession style. The 21-year-old has been a point-generating machine in the AHL for the last two seasons - leading all skaters in goals and points. No skater is even within 40 points of his totals!
The Blackhawks have brought in some veterans to support Bedard's transition, but they'd be foolish to miss an opportunity to link these two young players together and let them grow and explode as a package.
You may also be interested in: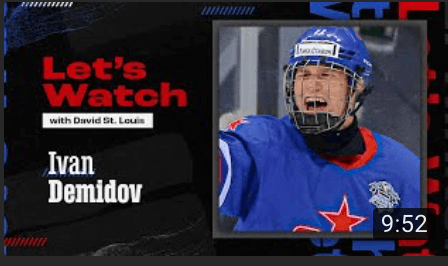 [VIDEO] Let's Watch - Ivan Demidov - 2024 NHL Draft
This article is about: