NHL Prospect Report
Finland Stock Watch: It's the Lenni Hämeenaho show in Ässät
The Finnish hockey circuit gets going early, and as such, we're already almost two full months into the Liiga, Mestis, and junior seasons – nearly a third of the season.
The U20 league specifically is approaching an important stretch that will determine which teams will ascend to the upper level as the league splits into two.
There's also been some massive news regarding the structures of Finnish hockey: Relegations between Liiga and the second-tier pro league Mestis are returning in 2025. It's a decision that has been supported by the vast majority of the Finnish hockey community, from players to fans, and will have many primary and secondary consequences.
It's also possible that we'll see 16 teams in Liiga as soon as next season, with Kiekko-Espoo having officially submitted their application for a league spot.
As far as individual prospects go, nobody has had a better start to their season than the first player on this list.
Stock Rising 📈
Lenni Hämeenaho, RW, Ässät (New Jersey Devils)
One of the biggest talking points in Liiga to start the season, Lenni Hämeenaho's rapid rise into one of the top goalscorers in the entire league has been a sight to behold. Ässät's top scorer with nine goals and 14 points in 18 games, Hämeenaho carried his team offensively in the first 10 games of the season more than any draft-plus-one skater has done in recent memory.
Hämeenaho's ability to process the game and create offence through his hockey sense has never been in question. He continues to identify every crack in the opponent's armour, masterfully finding quiet ice in the offensive zone and popping into the slot just at the right time. He's also showing more touch as a playmaker and continues to make a solid defensive impact through smart positioning and stick usage.
Hämeenaho's skating is still a big hurdle he needs to overcome as a potential NHL forward. His stride mechanics haven't improved much from last year; the lack of separation between his upper and lower body, limited ankle flexion and hunched-over posture are all limiting factors. Still, it's hard not to be excited about how quickly he has turned into a legitimate top-line Liiga forward.
Oiva Keskinen, C, Tappara (Columbus Blue Jackets)
Oiva Keskinen accomplished a rare feat last season when he got selected in the seventh round by the Columbus Blue Jackets as an overager playing all of his hockey in the U20 league, helping to lead Tappara's junior squad to a championship.
So far, Keskinen is looking like a very solid late-round flyer by the Blue Jackets. He's managed to snag a top-nine role with the league-leading Tappara, currently sitting second in scoring among all U20 skaters in Liiga with 13 points in 19 games.
Keskinen has the potential to emerge as a real dual-threat centre in the next few years. He was among the most dangerous power play weapons at the U20 level last season, capable of finishing plays with his one-timer from the half wall or by picking corners with a heavy outside leg wrister. While he's only scored twice this season, the expectation is that his goal-scoring pace will ramp up eventually.
Keskinen's puck skills and playmaking vision are also projectable tools, even to the NHL. While the skating stride has a few quirks, he can be surprisingly quick in bursts and his agility continues to improve.
He's also clearly taken his defensive duties more seriously as he's moved up to Liiga, constantly spending a lot of energy to tracking his man. As of result, he's one of the few Tappara forwards with a positive shot share at 5-on-5. Look for him to fill one of the top-nine centre spots for Finland at the World Juniors.
Jani Nyman, RW, Ilves (Seattle Kraken)
After already showing promising flashes in his draft-plus-one season with Ilves, Jani Nyman has taken the next step in his development. His average ice time has increased by a few minutes per game, and his production has gone from a solid 0.49 points per game to a more noteworthy 0.61. In recent games, he's been skating on Ilves' top line and has received more power play opportunities than previously.
Nyman's shot remains one of the best in the league. The outside leg wrister – his preferred weapon of choice – regularly beats goalies from intermediate range. What has improved is Nyman's movement away from the puck. He's more intelligent with his routes and has taken advantage of playing with good linemates on a strong team, consistently putting himself in favourable positions by finding empty pockets at the net-front.
While Nyman looks a bit quicker than he did last season, his mechanics remain flawed in many respects. His knees rarely extend past his toes and he doesn't fully complete his crossovers. He still prefers to take wide arcs that aren't conducive to NHL-style hockey, even if he's been slightly better about this lately. Expect him to play in a big role for Finland at the upcoming World Juniors.
Stock Steady ↔️
Konsta Helenius, C, Jukurit (2024 NHL Draft)
Konsta Helenius was a solid candidate for the top-10 in this year's draft coming into the season, and nothing has changed since. Even when his production lagged behind after the first few games, he continued to play big minutes in Jukurit's top-six, which is a testament to his all-around impact at such a young age.
After 17 games, he ranks third in overall ice time per game and first in power play minutes amongst all Jukurit forwards. The production is starting to catch up, too, with Helenius adding a point in three of his previous four games.
Being a legitimately good two-way centre in Liiga at 17-years-old is a feat very few players have and will accomplish, but that's a label I'm willing to apply to Helenius. He remains among the smartest players in the draft class. He supports his teammates in all three zones and wins more puck battles than he should with his size due to a knack for finding ways to establish body positioning and never shying away from contact. It also helps that he's already got deceptively strong legs, making him hard to knock off from pucks once he has established possession.
The skill level Helenius has shown in Liiga hasn't been exactly dynamic yet, but he's flashed more high-end handling and playmaking skills against his peers in international competition. From this point of view, it's going to be extremely interesting how he does with Finland's U20 team over the next months between the upcoming Five Nations tournament and World Juniors.
Niko Huuhtanen, RW, Jukurit (Tampa Bay Lightning)
The reigning rookie of the year in Liiga, Niko Huuhtanen's sophomore campaign has started in an expected fashion. His rate of production has remained relatively similar, having amassed five goals and 13 points in 16 games to start the season while playing in a top-line role for Jukurit.
Huuhtanen still hasn't seen an opportunity to play the body too good to pass up. He's always eager to take a run at opponents, sometimes also creating turnovers in the process. He creates havoc in corners, and flashes some playmaking touch in tight but mostly shines as a shooter, particularly on the power play. The one-timer is powerful, but the outside leg wrister is also dangerous off the rush.
As with Hämeenaho and Nyman, Huuhtanen's skating mechanics remain flawed, even if the output has gotten slightly better over the years. His breakouts are also an issue, as he opts for too many unnecessary dump-outs, often due to the lack of footspeed. However, getting selected to debut with Finland's men's national team in the upcoming Karjala Cup is a testament to Huuhtanen's strength and progress.
Stock Falling 📉
Aron Kiviharju, D, HIFK (2024 NHL Draft)
It might be slightly unfair to Aron Kiviharju to include him in this category, given he hasn't played since the end of September due to an injury he suffered at a practice that required surgery. Still, Kiviharju's start to the season with a new Liiga team didn't help to answer many of the questions that surrounded him based on his play over the previous year.
While Kiviharju wasn't put into the most favourable situations to succeed (limited minutes at 5-on-5, no power play time), his play didn't really warrant a bigger role either. He struggled to escape pressure on retrievals, made uncharacteristic errors on breakouts and kept his play too simple in the offensive zone, rarely activating from the point or flashing any notable playmaking vision.
The timing of the injury was unfortunate given he had just put up points in two consecutive games; it's possible that he was just about to properly acclimate and start to show more of the wizardry that garnered such intrigue many years ago. World Juniors would have been an important opportunity to showcase his talents, but he's now forced to miss it. There's still room for him to bounce back in 2024, but count me in as a bit of a skeptic based on the current evidence.
You may also be interested in: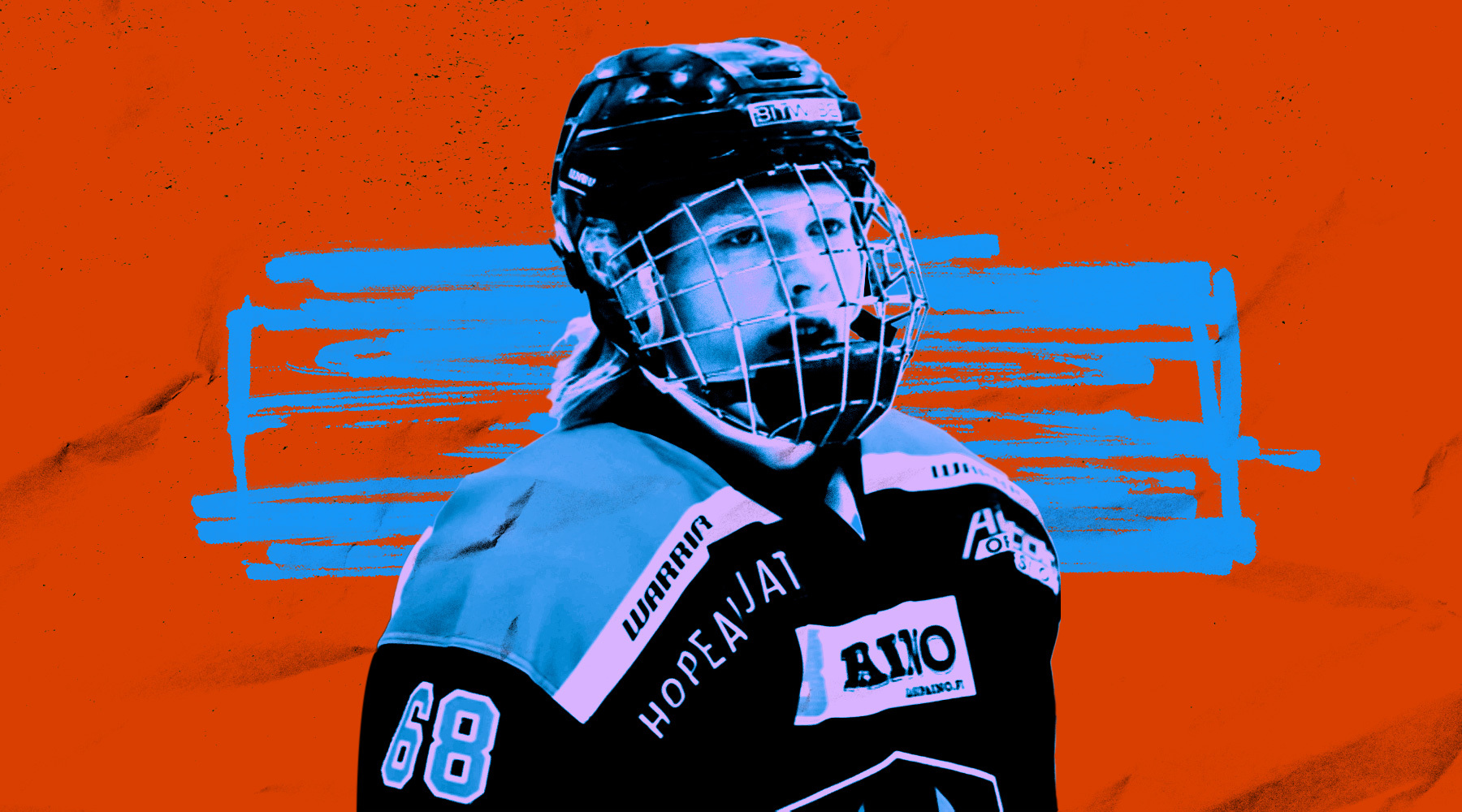 Future Vision: Konsta Helenius is the next great centre prospect from Finland
This article is about: