NHL Prospect Report
Russia Stock Watch: Timur Mukhanov and Mikhail Ye. Ilyin taking off for Severstal Cherepovets
We're approaching the All-Star season in the Russian hockey circuit and there's been some Elite Prospects favourites making major waves at every level.
This November Stock Watch is defined by impressive starts from the prospects playing professional hockey, and on the downside, it appears as if some draft eligibles in the MHL may be experiencing the side effects of missing out on international competitions.
There's still a lot of time for the 2024s to turn it around, but here's an early look at how some prospects performed over the past month.
Stock Rising 📈
Mikhail Ye. Ilyin, C, Severstal Cherepovets (Pittsburgh Penguins)
A successful KHL career was expected for Mikhail Ye. Ilyin, at least by a few of the scouts on the EP Rinkside team, but this hot start has exceeded expectations early.
His 13:09 average time on ice is eleventh among Severstal forwards, but it hasn't kept Ilyin off the scoresheet in the slightest. He currently sits second in U20 points-per-game in the KHL with 11 points in 20 contests. The only player ahead of him on that list is Matvei Michkov.
Ilyin's early breakthrough in professional hockey comes down to his intelligence and work rate. He's not a toolsy player and he may not have the handling ability or pace to support his style into an NHL career, but he was one of the smartest prospects out of Russia in the 2023 draft class.
Even just looking at how he's gotten his points this year, it's not the result of overwhelming skill or even necessarily difficult plays – he just knows where to be or where the puck needs to go and executes.
There's reason to believe he'll cool down as the season goes on, but this early stretch has accelerated his development into a regular KHL player and the critics are raving. Yegor Smirnov, his teammate at the junior level with Almaz, labelled him the next Nikita Kucherov while the Severstal fans have latched onto his early performances and his No. 99, calling him the 'Gretzky of Cherepovets'.
Timur Mukhanov, LW, Severstal Cherepovets (Carolina Hurricanes)
Sticking with 2023 draft picks in Cherepovets, Timur Mukhanov has quickly found his rhythm at the KHL level.
Unlike Ilyin, the undersized Mukhanov came into this season with a whopping 31 seconds of ice time in the KHL with Avangard Omsk last season. He did spend most of his time playing professional hockey last year in the VHL with a dreadful Omskie Krylya team where he was generating chances consistently, but not reaping the rewards.
With no real timeline to make the Avangard team, Mukhanov was traded to Severstal and immediately looked the part of an impact player in their bottom-six. Through his high-intensity off-puck play and the ability to link plays together with his linemates, he's had no problems adapting to the step-up in competition. The biggest difference now is that he has teammates who want to give him the puck back, something that Omskie Krylya players aren't really familiar with.
His October started off quietly, with good performances game-to-game but just one point in his first six contests. Clearly, he took that personally, because he started a four-game point streak and doubled his goal total in the process. It's not out-of-this-world production by any means, but the sixth-round pick is exceeding expectations early while playing his first real minutes in the KHL and in a brand new system. KHL Rookie of the Month for October isn't so bad, either.
Honourable Mentions: Ivan Morozov (Vegas Golden Knights), Roman Shokhrin (2024 NHL Draft), Vladimir Grudinin (Carolina Hurricanes)
Stock Steady ↔️
Ilya Fedotov, LW, SKA-Neva St. Petersburg (Arizona Coyotes)
Ilya Fedotov made his first splash in the KHL last season after he was loaned from Torpedo Nizhny Novgorod to Neftekhimik Nizhnekamsk where he managed 14 points in 40 games. In the offseason, Ilya and his brother Maxim were both traded from Torpedo to SKA St. Petersburg. Both performed well in the preseason, with Ilya looking like he was a shoo-in for a spot on the KHL team.
Of course, that wasn't the case. As his brother has found a regular role on SKA's blueline, Ilya Fedotov has been left in the dark. Playing just five games in early September before sitting out the second half of the month, things were not looking up for the Arizona Coyotes' second-round pick.
So, Fedotov moved to the VHL to start October. A quiet, pointless outing for his SKA-Neva debut was followed by a four-point game against Chelmet Chelyabinsk. The confidence was back, and he appeared to have recaptured his preseason form. He was then held pointless through his next two games and hasn't played since October 13.
There's an argument that he's just not a consistent player, this isn't the first time he's flipped through hot and cold stretches. There's no doubt that he has the ability to play professional hockey, with his creative handling, heavy shot, and impressive physical skills. However, the lack of regular ice time, the constant moving from team to team, and the overall inconsistent performances raise questions about his NHL timeline.
Stock Falling 📉
2024 NHL Draft Eligibles in the MHL
Alright, look, things are not going well.
The 2024 Russian class isn't awful. There are four or five players who will be pushing for a spot inside of our first round, but all of them have muscled their way into professional hockey or, in the injured Ivan Demidov's case, aren't playing at all. Looking at the players still at the junior level, there's enough to count on one hand that have looked worthy of a pick at any point of this year's draft.
Yegor Graf on SKA-1946 came into this season with momentum, gaining some chemistry with Demidov while they were both with SKA-Varyagi last season. Since then, his development has plateaued. It looked like he had a chance to take the No. 1 centre's role with SKA-1946, but has faded into shifting around the line-up trying to fit in.
Matvei Babenko's trial with Salavat Yulaev in the KHL ended with just one point (an empty net goal) in eight games. Not unexpected given his usage and skill level, but his time with Tolpar has been more underwhelming. The 6-foot-3 goalscorer has matched his goal total in the KHL with one in nine matches, a major step down from the 22 in 40 he had last year.
Alexander Shen and Maxim Velikov came into this year with some hype behind them. Velikov, specifically, had a standout preseason with the Russia U23 team against KHL opponents. Both players have faded into off-puck, supporting cast members on their respective teams and not proving much value for an NHL team on draft day.
Arsen Taimazov was given a B-grade by NHL Central Scouting, but after a decent preseason, has failed to play to that mark, limited by his poor skating, defense, and puck skills.
There remain interesting names in the league, for sure, but looking at this age group as a whole, there's not much oomph this season.
You may also be interested in: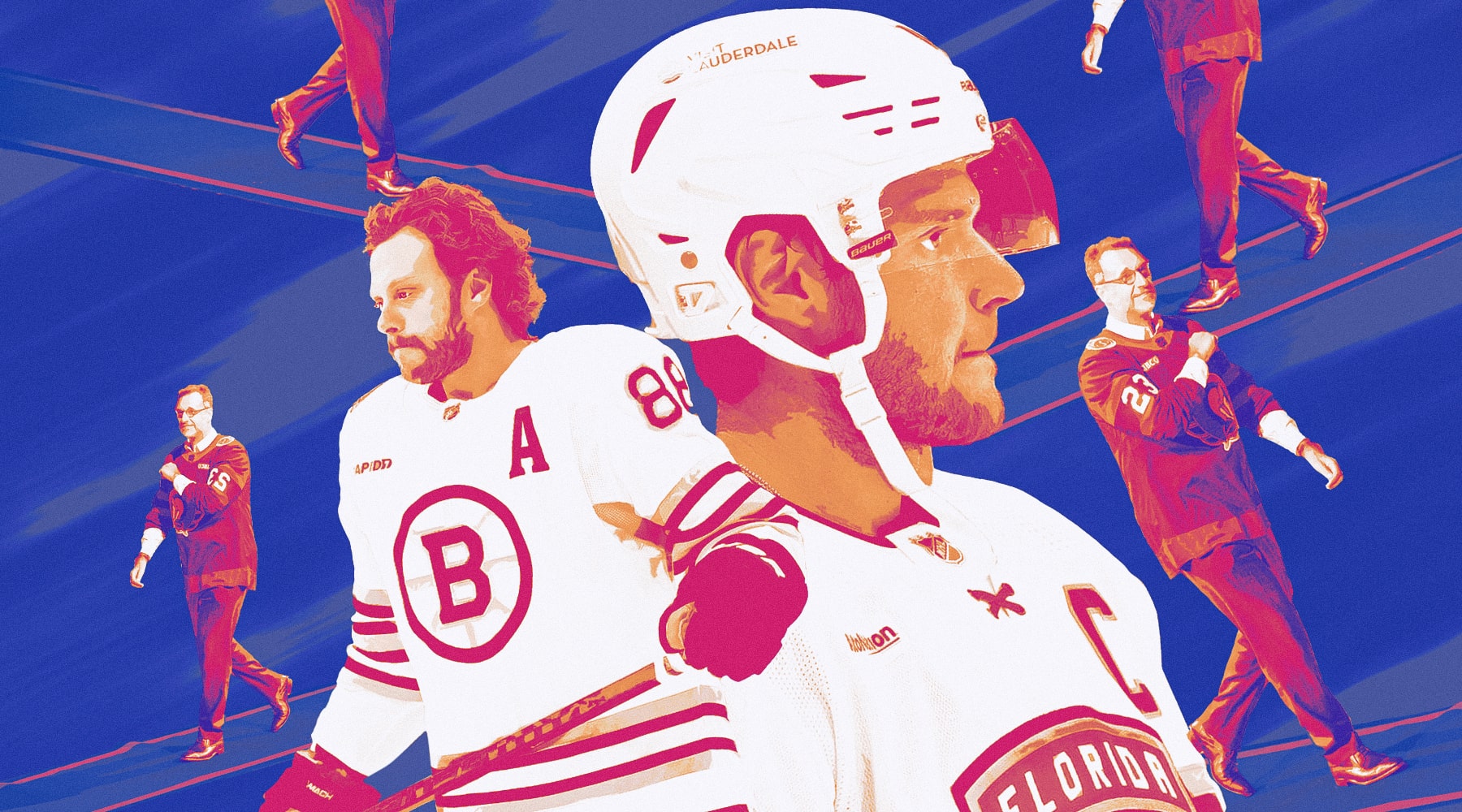 Unnumbered Thoughts: Aleksander Barkov is the soul of the Florida Panthers
This article is about: