NHL
Take Town: Trying to understand
Can I tell you something that's really been bumming me out this season? Alexander Ovechkin has two goals through 11 games.
He entered the season 72 short of Wayne Gretzky's record and, given that he scored 42 last season, there was ample reason to believe he would end the 2023-24 campaign just 30 or 35 goals away from shattering a previously unassailable record. But now, to get to 30 this season, he'll have to pick up the pace considerably. And not that Nicklas Bäckström was any good at all before he seemingly pulled the chute on his career, but the loss of a guy that has been Ovechkin's running buddy since Day 1 with no reasonable replacement in sight can't be seen as helpful.
It's definitely worth noting that he's currently shooting 4.4 percent, which isn't going to last, and he's averaging the same number of shots per hour (12.0) as he did last year. So in theory, one good week and we're talking about Ovechkin once again being top-10 in goals leaguewide. It often doesn't take him long to find a groove, but another five or 10 games like this, and you gotta start to wonder how much more road he's gonna have to reasonably match Gretzky without limping across the finish line.
He's got the rest of this season and two more after it to score 71 goals and pass Gretzky. He probably has the juice to get there eventually. But for the first time in a while, my doubt is creeping back in.
Let's go:
A matchup for the ages
We spent a lot of time in the first few weeks of the season talking about how far beyond bad the San Jose Sharks are. Justifiably so.
Sure it would have been funny if the Sharks lost to the Philadelphia Flyers, because it would have set up a perfect situation to humiliate the Oilers, maybe get the coach fired, definitely force a panic trade from the GM. But still, tonight's game against the Oilers is important because, if the Sharks win in regulation, they will have as many standings points as Edmonton. This is an angle that is underexplored.
And yeah, okay, "games in hand." Whatever. You can't spend a month talking about the Sharks being one of the worst teams we've ever seen and then go "Well the Oilers, a team everyone picked to post an unbelievable regular season and postseason, have actually played one fewer game than them so actually they're not tied after all." For these Oilers to spend even one day in November tied with these Sharks would be blow-up-the-roster embarrassing.
(Another Oilers note: Sending Jack Campbell to the AHL's Bakersfield Condors is basically the only recourse they have. No one is going to trade for him, even with some incentives thrown in. Definition of a toxic asset. And you can talk all you want about the Oilers giving up Grade-A chances; the fact is any NHL goalie would be stopping more of them than Campbell has for a season and change in Edmonton. But if this continues, and there's some reason to believe it will, one wonders when Connor McDavid and Leon Draisaitl decide they can't come close to winning in Edmonton.)
If you're not rooting for San Jose tonight, I just don't know what to say to you. I couldn't have that mindset. It's very sad to think that way.
But here's another one: Even if the Oilers do win, they'll still be one point behind Chicago, a team that is blatantly tanking. You know me, I'm always looking for the silver lining.
Sometimes, you just gotta laugh.
Allegations!
The only explanation I can think of for why Trevor Linden would come out and basically call Jim Benning a goof: The Canucks season was going too well for anyone's liking.
For those that missed it, Linden went on local radio and, among other things, said Benning didn't necessarily want to draft Elias Pettersson (who is currently in the MVP conversation, especially with Jack Hughes scheduled to miss a few weeks) and it was other people in the room who saved him from selecting, like, Cody Glass instead.
The interesting wrinkle, less talked about in the last 18 hours or so, is that it seems Benning was the driving force behind the Canucks throwing away a pick on Olli Juolevi the previous year.
For his part, Benning's response was effectively, "Nuh-uh." He said the room was more or less unanimous that Pettersson was the guy.
Now, I know which of these guys I believe, based on the track records of those involved and because many seem to not-remember that this was all reported out some time ago. But it just goes to show that even when everything on the ice is going as well as any team in recent history could have it go, there's always this. It always reverts back to the dumb-guy view of the team (represented by the Benning-was-right dead-enders) and the smart-guy view (represented not only by Linden but also Judd Brackett and anyone else who can see five feet in front of them).
None of it matters, obviously. They took Pettersson and the rest is history. But if we're talking about philosophical views of building and maintaining a hockey team with playoff aspirations, the jury is still out on what this management group is pursuing. The wins are coming fast and furious, obviously, but everyone can recognize a PDO bender when they see one at this point, and it matters what conclusions you draw from that bender. If the internal conclusion here is, basically, the Benning view — "Mission accomplished!" — then that's probably not a good long-term portent for the future of the team.
But if Patrik Allvin and Co. have more of a Trevor Linden perspective, they will do all they can to lean into the positives (star power, elite goaltending when healthy, etc.) and minimize negatives (still not a particularly good defense on paper, not the best forward depth).
Personally, I wouldn't want to be giving up futures to improve the roster, but they maybe don't have much choice without finding someone to take a couple of their bad contracts. Which of course isn't really feasible at this time.
It'll be interesting to see where they go from here. They've banked so many points it would be shocking to see them drop out of a playoff position at any time throughout the rest of the season, but then again, this is the Canucks we're talking about.
You may also be interested in: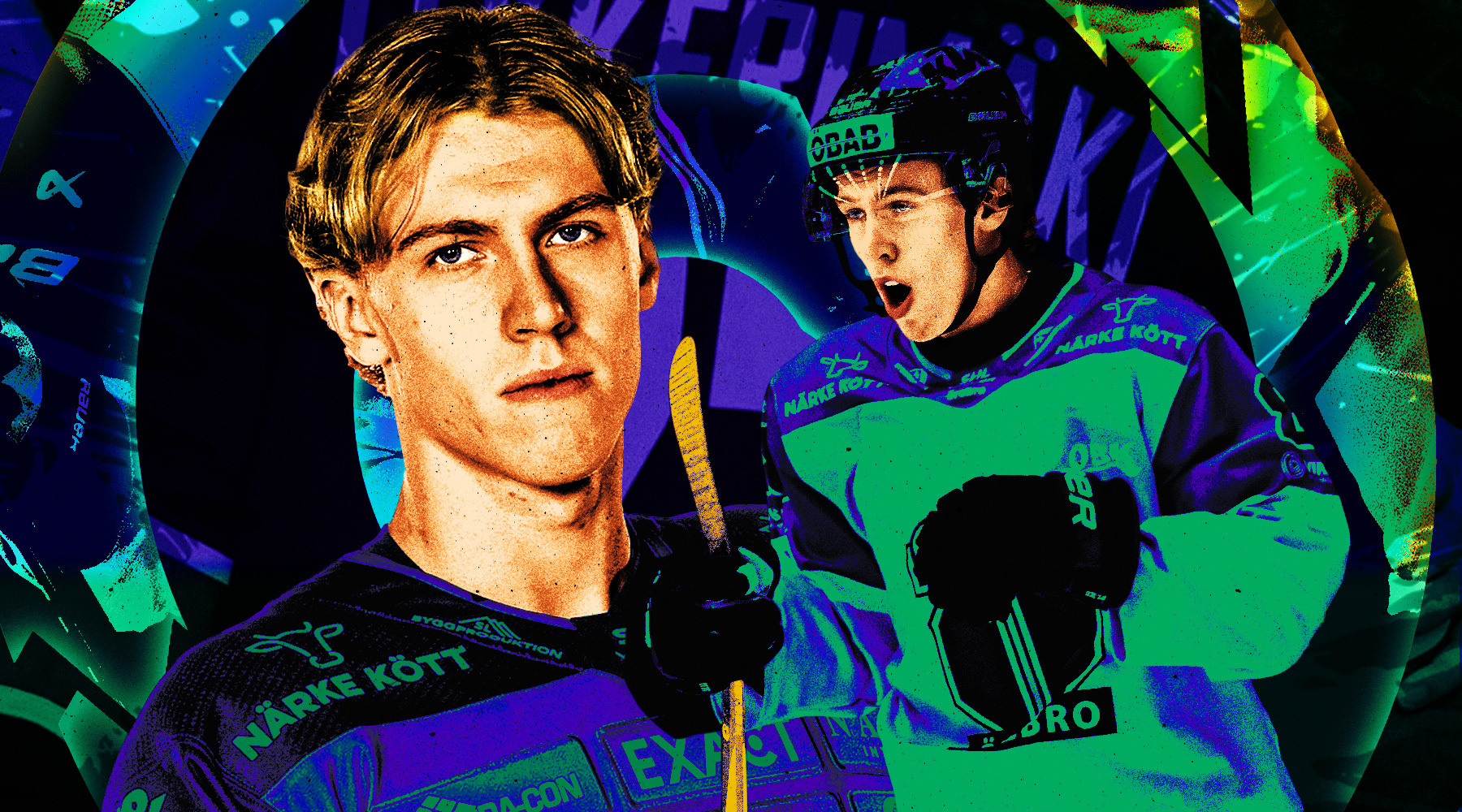 Film Room: How Jonathan Lekkerimäki got back on track after a disappointing draft-plus-one season
This article is about: