2024 NHL Draft
The Hagens brothers could be one of hockey's next great families
Everyone already knows about the Hughes brothers – Jack, Quinn, and Luke. What if I told you there was another great American hockey family on the way, though?
Allow me to introduce you to the Hagens brothers, James and Michael. They're a couple of years behind the Hugheses and one brother short, but with time, we may yet hold them in a similar regard.
James is the younger of the two, currently playing on the USNTDP U18 squad, despite not even being eligible for this year's draft; he's a contender for the first overall pick in the 2025 NHL Draft.
Michael, meanwhile, is playing out his draft year with the USHL's Chicago Steel, eligible for this year's draft as a re-entry after passing through last year's unclaimed; he finished the 2022-23 season ranked 121st overall in the Elite Prospects 2023 NHL Draft Guide.
These hockey brothers grew up on Long Island, New York, and they're both destined for Boston College. They've some great examples to follow from that corner of the hockey world too, with players like Charlie McAvoy, Sonny Milano, Kyle Palmieri, and Matt Coronato all tracing their roots back to Long Island, to name a few. Every summer a group of them get together to hone their skills, and the Hagens did that this past summer.
"We skated with those guys, Coronato and Shane Pinto, those guys who played pro in the NHL, and we get to skate with them in the summer. We look forward to doing that. It's really nice and really helpful. It pushes you," Jimmy told EP Rinkside. "Sitting in the room with them and talking with the guys, It's cool to see. It helps you realize it's not too far away for yourself. We joke around about it. It's so cool to see guys do well and know you sat in the room with them and skated with them."
Being the younger brother, he can learn from his brother's triumphs and failures.
"It's something I enjoy. It's nice. He's someone I can look up to. Someone I can take after," the younger Hagens stated. "I can learn by seeing the things he does. And one of the biggest things is seeing how he carries himself. "
Jimmy plays centre, and since his brother is a defenceman, there's a lot he can learn about the game through his eyes.

"He was a forward until we went to Mount Saint Charles Academy back in 2020-21, and then he made the switch to defense. It's nice for me. Whenever we practice, I try and go around him as much as possible, but it happens rarely, unfortunately. I can pick his brain on attacking the triangle or asking about the D's gap and how to get around it. I can ask questions about little things like that."
With his draft a year away. It's not something he's currently worried about, but he's already showing he could be a top-10 pick next year based on his offensive skillset and production with the NTDP.
"To be honest I try not to think too much about it. As of this year, we are trying to work on our way to the gold medal."
When the NTDP plays the Chicago Steel. There's more on the line than just a win according to Jim.
"There's a lot of bragging rights that come along with those games. Me and him will go back and forth all summer.
"We'll be eating dinner together, and we will talk about who is going to win and who is going to score. Those are truly special in our household. I think my parents got a jersey that's half USA half Steel. They don't like to pick sides but sometimes I see my dad cheering for my brother a bit too often. At least my mom is on the USA side."
With Boston College around the corner, the brothers do have some hopes of possibly rooming together like the Fantilli brothers did at Michigan University.
"There has to be that opportunity. If we can do that it would be awesome," said Michael. "We live together in the summer. We share a room too, and that's always fun. Being on the same team with him and going through the process would be awesome."
Michael is draft-eligible for this year. He was passed over last year, but at 18 turning 19 in February there's still plenty of untapped upside there. He's gotten out of the gate quickly offensively.
As the older brother, Michael does want to support his brother on and off the ice.
"I think it's important to be there as the older brother. For life things and hockey," he said. "It's special."
NHL Central Scouting put Michael on their watch list. That's not a guarantee of anything, but I feel like most outlets are keeping an eye on him, and that's a good sign.
"I feel like that's all out of control and out of my hands. I'll just play to the best of my ability," Michel reiterated.

At the USHL Fall Classic, Hagens was playing on the top pairing, and his skating was really good, but his communication was top-notch.
"In Chicago, we are taught to communicate in the D-zone. Make sure everyone is doing their job and on the right page. I need to continue to develop that at the next level," Michael added.
As the older brother, he knows how tough the competition will be in Hockey East next season.
"NCAA hockey is a fast league. Having a good gap is huge. Good positioning will set you up for success," Hagens pointed out. "As you go up, with it getting even faster, it's even more important to be well positioned and have a tight gap."
Michael knows a good first pass can give you a clean breakout and that's something Hagens has been doing.
"It's huge. Getting out of the zone cleanly and transitioning from your zone to the neutral zone to the offensive zone, that first pass has to be clean and on the tape. And in a good spot for your teammate."
When I asked Hagens how he defends Cole Eiserman, his response was solid, "He's a very offensive guy so you have to keep an eye on him. If he's trying to sneak behind you or jump the zone. He does well with his speed on the outside. You just have to know where he is on the ice."
These brothers are smart, they are committed to the game, and we shall see down the road if they both get to play in the NHL joining countless other brothers who have played the game of hockey at the highest level.
You may also be interested in: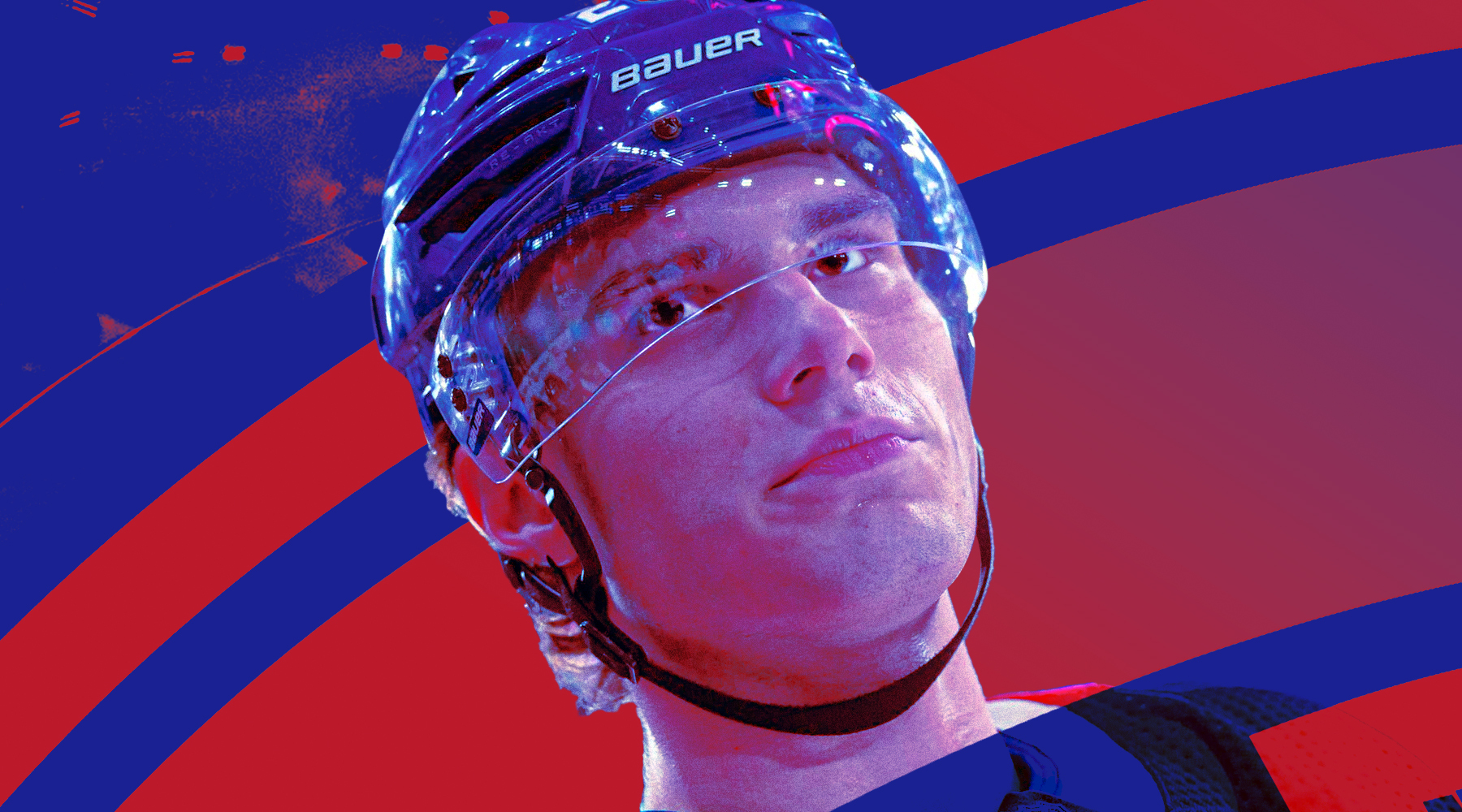 Film Room: What's behind Juraj Slafkovský's lacklustre start to the season?
This article is about: