NHL
The staring contest continues for 3-goalie systems in Detroit and Montréal
Alex Lyon has personified the role of an NHL No. 3 goaltender in 2023.
Last spring, when Sergei Bobrovski struggled and Spencer Knight was in the NHL assistance program, Lyon was the saviour of the Florida Panthers season starting eight games between March 29 and April 13 with a 6-1-1 record and .943 save percentage that effectively earned a playoff spot by one point.
This season his role has taken a different approach with the Detroit Red Wings, who signed both Lyon and James Reimer in the offseason to build goaltending depth behind Ville Husso.
Despite multiple claims by Red Wings coach Derek Lalonde that he would use all three goalies, Lyon has yet to play a regular season game. Husso has started 10, and struggled with a .885 save percentage and 3.61 goals against average, while Reimer has been strong statistically with a .933 save percentage in five starts.
Lyon has been a practice goalie and dressed as the backup three times, but he hasn't faced a live shot in a game that's meant anything since he entered Game 2 of the Stanley Cup Final in relief against the Vegas Golden Knights.
With Detroit playing back-to-back games in Sweden this week, it's likely that status will continue for Lyon with Husso and Reimer slated to start the games against the Ottawa Senators and Toronto Maple Leafs.
Five NHL teams started the season with three goalies on their active roster, the Buffalo Sabres, Red Wings, Los Angeles Kings, Montréal Canadiens, and Philadelphia Flyers.
The Flyers had their goalie situation sorted by injury, the Kings waived David Rittich soon after opening night, while the Sabres, Red Wings, and Canadiens are still, at this point, committed to the three-goalie system.
In Buffalo, an injury to Eric Comrie had temporarily created a tandem between Devon Levi and Ukko-Pekka Luukkonen, but the injured Comrie had the best track record of the three before he got hurt.
Montréal has kept Jake Allen, Samuel Montembeault, and Cayden Primeau all on the active roster. But unlike Detroit, which turned Lyon into a clear No. 3, the Canadiens have found spot starts for Primeau, who has played well in both of his appearances.
Depending on your point of view, it's either hoarding or smartly holding an asset for when you need it most.
And there are interested parties in how all of this plays out in Edmonton and Carolina.
The Edmonton Oilers have effectively given Stuart Skinner every chance to be the No. 1 after waiving Jack Campbell. Calvin Pickard is on the NHL roster but has yet to play since his AHL recall from the Bakersfield Condors.
The Carolina Hurricanes went into this season with three NHL goalies, but are already looking for additional depth after Frederik Andersen was ruled out indefinitely with a blood clotting issue and Antti Raanta and Pyotr Kochetkov have struggled with matching .877 save percentages.
Free agent veteran Jaroslav Halák has practiced with the Hurricanes on a PTO, but it's also believed that Carolina is highly interested in one of the Detroit goaltenders, either Lyon or Reimer, who both have history with the organization and speak glowingly of head coach Rod Brind'Amour.
That's one of the reasons Lyon hasn't been waived, between the known interest of other teams and his play with Florida last spring, he wouldn't clear.
Montréal's goalie usage of late lines up well with the theory that they and Edmonton could be natural partners for a goalie trade.
The Canadiens are reportedly working on signing Montembault to an extension, and view Primeau as a key piece of the future. Allen doesn't fit with the Montreal timeline, but the Oilers and Canadiens would have to get creative with a $3.85 million cap hit this season and next.
In the short term, everyone is waiting for a domino to drop. Montréal and Detroit, both have time to wait, the Red Wings could send Lyon on a conditioning stint to the AHL once they return to Sweden, and the playing-time puzzle has worked in Montreal. So the onus falls on Edmonton and Carolina, on how pressing the needs are and whether they think they can wait it out.
And as that happens, Detroit and Lyon will wait, that's the life of a No. 3 goalie.
You may also be interested in: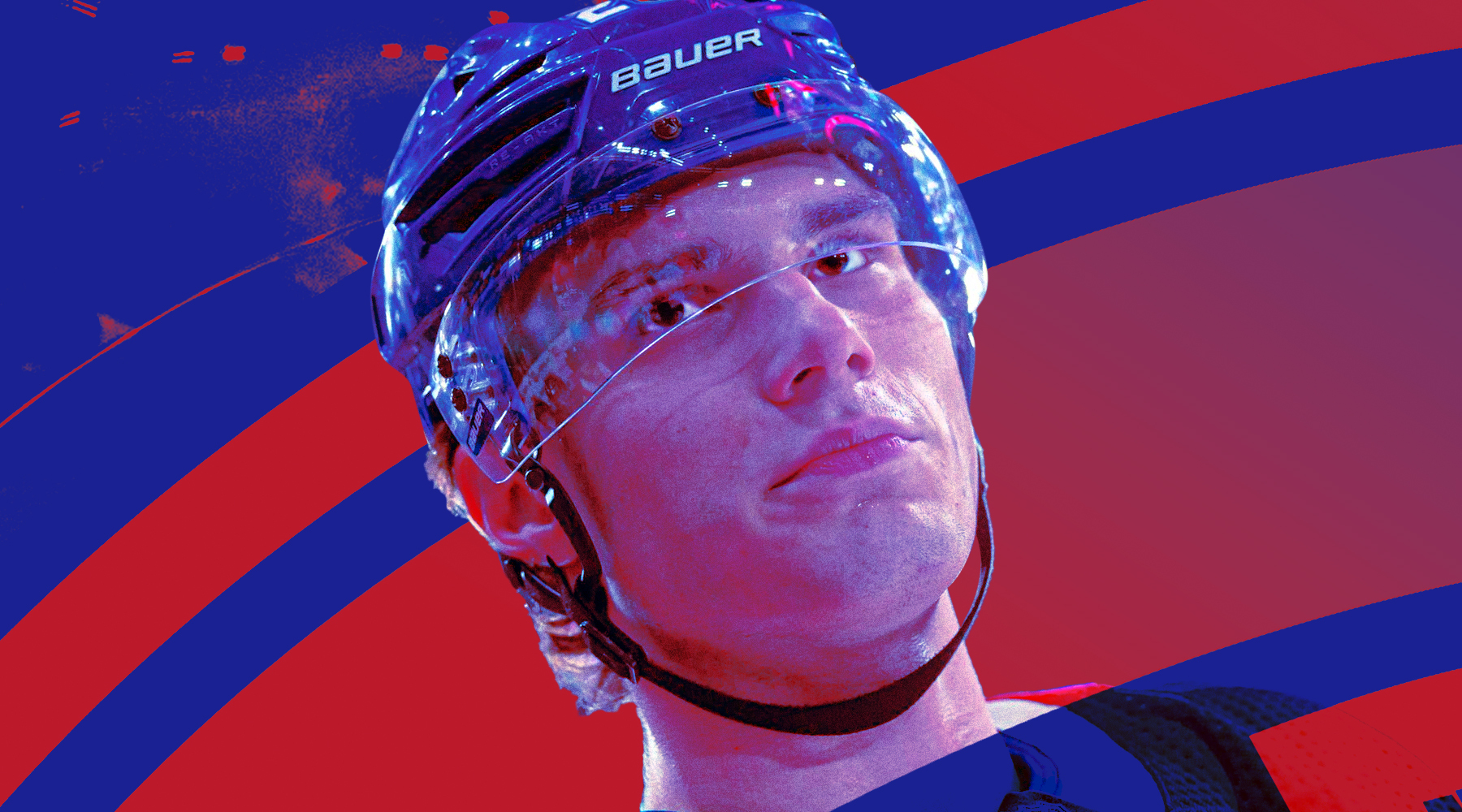 Film Room: What's behind Juraj Slafkovský's lacklustre start to the season?
This article is about: