NHL
Kris Letang out indefinitely after suffering a stroke
Penguins defenceman Kris Letang is out indefinitely after suffering a stroke on Monday.
The team announced the news on Wednesday.
"Kris reported symptoms to the training staff on Monday and was immediately taken to the hospital for testing," Penguins GM Ron Hextall said in a release. "The test results were shocking to hear, but we are grateful that Kris is doing well. We are thankful to the medical staff and the physicians at UMPC."
The Penguins added that there would be no further update until all testing was completed. They did state that the condition is not believed to be career threatening.
The team release also included a statement from Letang.
"I am fortunate to know my body well enough to recognize when something isn't right. While it is difficult to navigate this issue publicly, I am hopeful it can raise awareness. It is important for me that my teammates, family, and the fans know that I am okay. I am optimistic that I will be back on the ice soon."
Letang also missed two months in 2014 due to a stroke. During that time it was revealed through medical testing that he was born with a small hole in the wall of his heart.
You may also be interested in: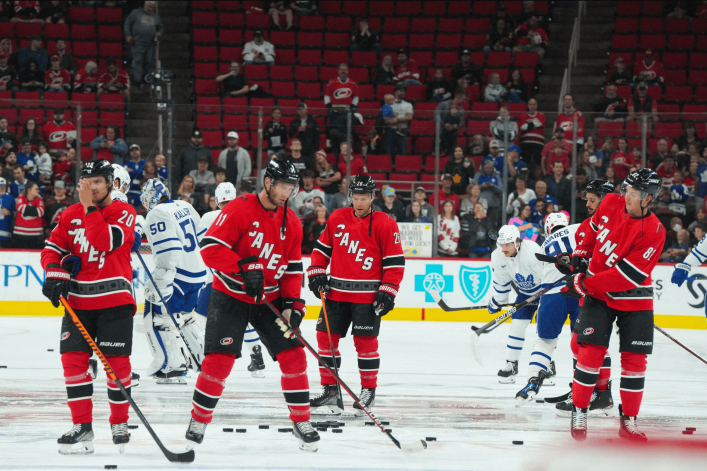 NHL will require helmets for warmups
This article is about: