World Juniors 2018
The future of Avalanche blueline resides in Canada
Cale Makar.
Conor Timmins.
Samuel Girard.
If you are a hockey fan, chances are you've heard one or more of these names mentioned at least once. Perhaps ahead of the World Junior Championships, perhaps during it – most definitely during various sports broadcasts if you follow the Colorado Avalanche in any way, shape or form.
Cale Makar and Conor Timmins both took center stage recently for Team Canada, helping the team add another WJC gold medal to its already impressive resumé. The young defenders both excelled when called upon as each member of the supposed "Big Three" of Canadian defenders – Jake Bean, Kale Clague and Dante Fabbro – went down with injuries at different junctions of the championship. Meanwhile, Samuel Girard was already turning heads and executing spin moves at the top level of professional hockey in the NHL. The creative blueliner, who has affectionately become known as "Sam" or "G" among the Colorado Avalanche faithful, is approaching 30 games with the club and has certainly made his case to stay with the Avs all season long.
Outside of their 1998 birth years, Canadian heritage and status as Colorado Avalanche defensive prospects – Makar, Timmins and Girard have few things in common.
Conor Timmins was drafted by the Avalanche at the very start of the 2nd round of the 2017 NHL Entry Draft (32nd overall) and has had the most "traditional" prospect route of the three players mentioned. The Ontario native is considered a steady, reliable presence on the blueline – a classic example of the modern defenseman if you will – with equal ability to kickstart an offensive rush as well as shutting an opposing one down.
"I think I'm a two-way defender. I think my hockey IQ is probably my biggest strength. I can make plays offensively, make a good first pass and play strong defense as well", Timmins told NHL.com shortly after being drafted this summer.
Timmins registered five points (1+4) in seven games with Canada during the 2018 WJC and drew lots of praise from scouts and journalists alike for his two-way game. He now returns to the Sault Ste. Marie Greyhounds in the OHL where he will continue his third campaign. After registering 13 points (4+9) in 60 games during his rookie season, his sophomore year saw those numbers soar drastically to 61 points (7+54) in 67 games only to improve even further this season as he has amassed 34 points (6+28) already in just 28 games played.
All this talk of scoring brings us to Cale Makar.
The 5'11", 181 lbs defender tied Libor Hajek of the Czech Republic for the defender scoring title in Buffalo. Makar scored 8 points (3+5) in 7 games, outproducing some of the tournaments biggest names like Rasmus Dahlin, Miro Heiskanen, Timothy Liljegren and Olli Juolevi. Becoming "Dude, Where's Makar?" with an entire nation as Canada lumbered (!) towards another WJC championship, the effervescently skating #7 had both fans and opponents transfixed as he delivered highlight-reel worthy plays each and every game.
Coming into the 2017 NHL Entry Draft, Makar was already one of the bigger feel-good stories out there. Overcoming doubts on both his size and quality of competition – the point-scoring defenseman came out of lesser known junior league AJHL – Makar ended up being drafted 4th overall in the first round by the Avs.
"It was a goal of mine to be in the first round and one of the high-caliber defensemen in this year's draft, but I would have never thought of fourth overall. It's pretty special. I'm very humbled. But the way I look at it, it's just a number and it's all about what you do after", Makar told Colorado publication Denver Post just days after the draft.
After being drafted and completing the 2016/17 season with the Brooks Bandits, Makar committed to UMass (Amherst) of the American college league NCAA last fall. Thus far, he has amassed nine points (1+8) in 16 games for UMass which is quite a bit below his usual standards, for example: his last season in the AJHL saw him score 75 points (24+51) in just 54 games. However, it is no small feat to step into a lower-scoring league that features players a full three years older than any of the rookies playing and just begin producing points. For Makar, patience is the name of the game. With his tremendous ascent through the draft rankings last season and a fresh gold medal sitting in his trophy cabinet, the Alberta native has no shortage of things to feel good about and should have no trouble rising through the ranks again.
Speaking of rising through the ranks, let us stick the landing here with Samuel Girard.
The Quebec native was drafted later than both Timmins and Makar in terms of position (47th overall), albeit a year earlier in terms of drafts, being picked by the Nashville Predators in 2016. Girard has been in the news quite a bit in his whirlwind rookie NHL season. First by turning heads during the Predators training camp this summer and surprisingly making the opening night roster. Then, by scoring his first NHL assist and NHL goal all within his first three games. Then again when he was traded by Nashville to Colorado in the somewhat complicated three-party blockbuster trade that saw Matt Duchene end up in Ottawa and Kyle Turris become a Predator. Finally, when he was mentioned as one of the NHL re-enforcements that were on Team Canada's radar ahead of the WJC.
Ultimately, Girard ended up staying with the Avs where he has amassed 7 points in (0+7) in 27 games, bringing his season total to 10 points (1+9) in 32 games. The flashy, roving defenseman absolutely loves to contribute offensively – perhaps more so than Makar even – and is as gifted a skater the league has seen among defensive prospects since Morgan Rielly first stepped on the ice for the Toronto Maple Leafs.
The potential brimming within these three players is enough to have any Avalanche fan salivating at the thought of them lining up next to the current Big Three on the Avs roster in Tyson Barrie, Erik Johnson and Nikita Zadorov – preferably as soon as possible.
A first pairing of veteran Erik Johnson sweeping trouble under the rug for a charging Sam Girard, a steady Conor Timmins providing cover for a still-fast Tyson Barrie on the second pairing and a hulking Nikita Zadorov acting as the security blanket for Cale Makars roving antics on the third pair is a dream today. Tomorrow, it could be reality.
You may also be interested in: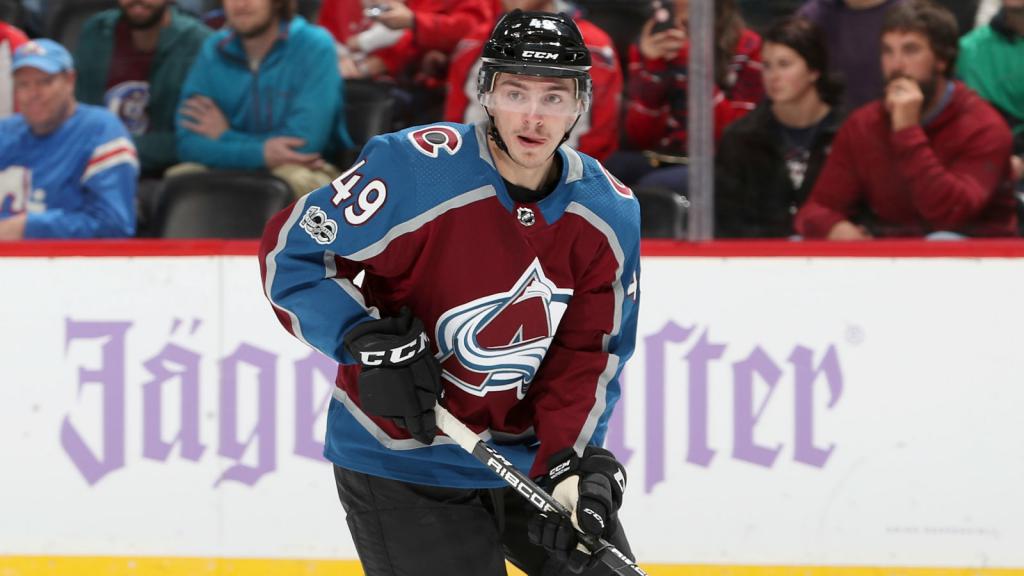 Redefining the modern defenseman
This article is about: