World Juniors 2018
Heiskanen carries burden of expectation going into Olympics, NHL career
Few prospects carry the same aura of expectation as young blueliner Miro Heiskanen. While the Dallas Stars' 3rd overall pick in the 2017 draft likely holds himself to a high standard, any burden he might place on himself pales in comparison to carrying the expectations of an entire nation.
Finland, ever the goaltending factory, has been starved for a top tier point-producing defenseman at the NHL level going on decades now. For the past thirty NHL seasons – 1987-88 to 2017-18 – no Finnish defenseman has breached the 60-point barrier. Let that sink in for a moment. Not one NHL season in the past three decades (!) where a Finnish defender scored 60 points or more. To provide some context and help put matters into perspective, here are the number of NHL seasons where a non-Finnish defenseman scored 60+ points in the same time span:
Canada – 68
United States – 32
Sweden – 17
Russia – 7
Czech Republic – 2
Switzerland – 2
Slovakia – 2
Some scathing numbers coming out of NHL.com. In all fairness, a lot depends on having the right player come along at the right time. For example; outside of stalwarts Canada and the United States, many of the Swedish 60+ seasons were provided by either Nicklas Lidström or Erik Karlsson and without Sergei Gonchar, the Russian numbers wouldn't look all that different from the Finnish.
Could Miro Heiskanen be that player? The one who comes along at just the right time to flip the script and put Finland back in the conversation for producing great defenseman? He very well could be. He wouldn't be the first Finnish defender in the past few years to carry the burden of expectation though.
Rasmus Ristolainen and Olli Määttä both had powerful hype trains leaving the station when they transitioned to the NHL, but fate and circumstance wanted different. Ristolainen ended up on a subpar Buffalo Sabres defensive corps that he has not yet been able to lift and Määttäs career has been derailed by injuries, although his two Stanley Cup rings with Pittsburgh is nothing to sneeze at. Sami Vatanen is a talented skater and a gifted passer but the New Jersey Devil is entering his fifth NHL season and has yet to score 40 points. Esa Lindell, Markus Nutivaara and Julius Honka aren't close.
None of the above are likely to score 60 points in the NHL.
Enter Heiskanen. The shifty defender excels in many areas of the game without appearing head and shoulders above his peers in any one area. His skating is fluid, his passing and deking ability are crisp and his shot is usually on target. If there is one area in which he could be considered a stand-out, it is with his terrific hockey sense. Heiskanen reads the game as well as anyone his age and tends to use that ability to his advantage more often than not. He is the guy who is always in the right spot at the right time – the one who tends to always make the right decision. In terms of where you want to stand out as a player, those are some pretty good areas to start with. Former Dallas Stars great Jere Lehtinen, now GM for team Finland, certainly seemed to think so earlier this year:
"Most of the time he stood out. But now, this season, he is even better. His skating and hockey sense skills, you can just tell are better than most guys."

Photo: Gepa Pictures/Markus Fischer
The 2018 World Juniors in Buffalo was supposed to be this great showcase for Heiskanen – some even predicting a performance rivaling that of Rasmus Dahlin – but his tournament turned out to be somewhat of a disappointment. Not rushing the puck with confidence nor generating offense the way he was supposed to, Heiskanen scored just two points (assists) in five games and Finland ended up being eliminated in the quarterfinals. Noted prospect guru and reporter Corey Pronman of The Athletic had some sobering words on Heiskanens performance:
"This one is a disappointment just relative to expectations. At this tournament, his pairing with Juuso Välimäki (CGY) pushed play forward at even strength, and he was a good player for Finland. However, he wasn't exceptional. He wasn't as great as he was back with his pro team or even when he played for the national team in November."
Reports out of Finland said Heiskanen had been suffering from a shoulder injury during the tournament and upon his return to Liiga team HIFK he was placed on the injury list. Returning to the ice in late January, Heiskanen has been back to his old self – transporting the puck up the ice with ease and scoring points like nobody's business. In total, he has scored 19 points (11+8) in 25 games for HIFK in Liiga this season.
Next up for Heiskanen is the 2018 Pyeongchang Olympics where he will be counted on to provide a youthful shot in the arm to a veteran-laden Finnish blueline. Reports out of Finland's exhibition games suggest he will be used primarily on the third pairing, perhaps playing sheltered minutes featuring a majority of shift starts in the offensive zone with some added time on the powerplay.
For Heiskanen, a solid showing in the Olympics would help put to rest any question marks that may have arisen in the months following his mediocre WJC showing. Post the Olympics and the end of the current Liiga campaign, it is very possible he could transition over to the NHL for the 2018-19 season.
Will Heiskanen score 60+ points in his very first season playing North American hockey? I wouldn't bet money on it. What I would bet money on is that somewhere down the line you'll find this exciting young defenseman grabbing headlines as the first Finnish defenseman to score 60+ points in over 30 years.
You may also be interested in: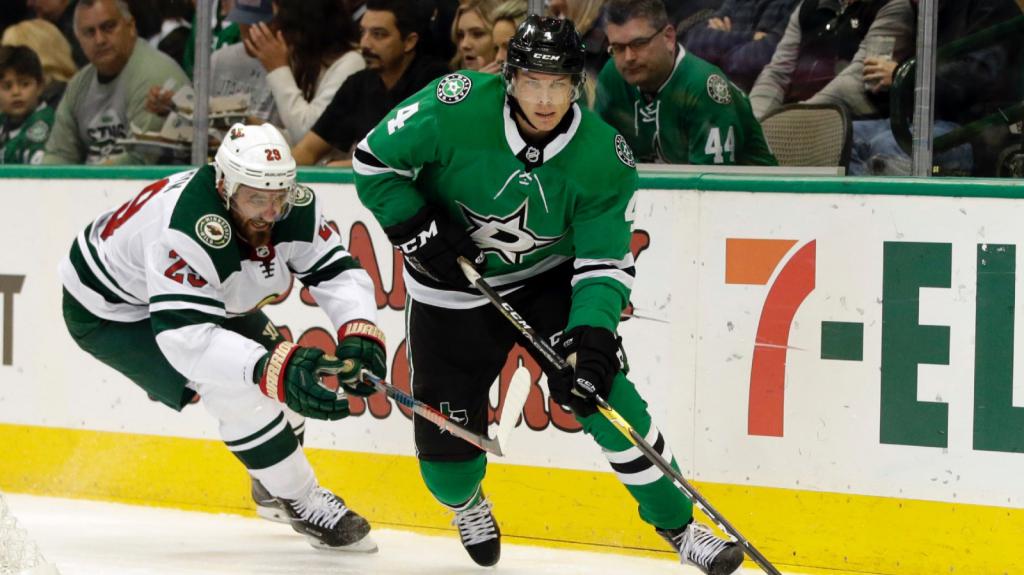 Heiskanen, Jokiharju herald the arrival of a new wave of Finnish defenders
This article is about: