NHL Prospects
Canes prospect raising eyebrows – gets another shot at the international level
One year ago, he was an unknown commodity in Swedish hockey as he made head coach Tomas Montén's squad for the World Juniors in Buffalo. That's where Jesper Sellgren experienced his big breakthrough. The smart two-way defenseman had an outstanding tournament and left the States with a silver medal as the Swedes lost the tight gold medal game to Canada.
After finishing the season with his hometown Modo in hockey hotbed Örnsköldsvik, famous for raising players like Peter Forsberg, Markus Näslund, The Sedin twins and Victor Hedman to name a few, he signed a two-year deal with Luleå of the SHL. He was also selected 166th overall by the Carolina Hurricanes at the draft in Dallas, two years removed from the first time he became eligible for the draft.
The late-bloomer has continued to impress in the SHL this fall. His box card stats – a goal and two assists in 22 games – might not impress anyone, but the fact that he was invited to play with the Swedish national team, Tre Kronor, at the Karjala Tournament in Finland last month speaks volumes.
"That came as a shock to me", he told Swedish outlet hockeysverige.se after the tournament. "It wasn't anything I had expected before the season, it was just a huge surprise and obviously very flattering."
If he was shocked the last time around, he probably wasn't taken aback by the news today that he'll get another shot with the national team. When head coach Rikard Grönborg announced his squad for Channel One Cup in Moscow today, Sellgren was one of eight defenseman on the roster.
"I wouldn't be surprised if he has a long career in the NHL", Grönborg said about Sellgren at the press conference. "His skills and the way he handled himself, especially in the first game (against the Czech Republic) in the last tournament impressed me. It's not easy to step into the international game and do what he did as a 20-year-old."
Grönborg said he feels that Sellgren's "balanced mindset" is what sets him apart from a lot of other prospects he has coached through the years.
"He has all the ingredients to be a really good defenseman, he's adaptable, a really good skater and sees the ice really well. He's not shy either, he knows what he needs to do to be successful and in my experience, those are the guys that succeed."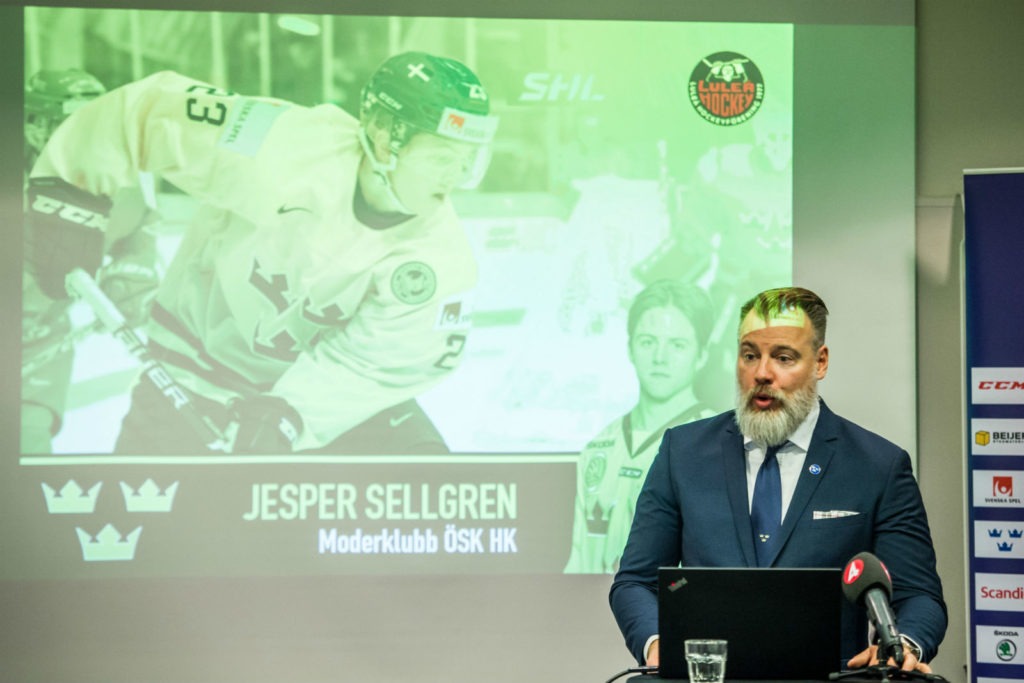 Rikard Grönborg announcing the inclusion of Jesper Sellgren on his roster. Photo: Bildbyrån
CREATING A BOND
Jesper Sellgren wasn't the only prospect to make Grönborg's roster. Three other players from last year's Swedish WJC squad have also been called upon in forwards Jesper Boqvist, Marcus Davidsson and Axel Jonsson Fjällby.
Boqvist, selected 36th overall by the New Jersey Devils in 2017, has had a strong season with Brynäs and sits second on the team in scoring with 15 points in 22 games.
"His skills are top-end", Grönborg said of the shifty forward. "He's one of those players that can challenge you one-on-one. He's so skilled that he needs to learn where, when and how to utilize that skill. He's a much more balanced player now as he has gathered more experience."
Davidsson, snatched by the Buffalo Sabres right behind Boqvist in 2017, and Jonsson Fjällby, who's under contract with the Washington Capitals, play together on the same line with older brother, Columbus Blue Jackets prospect Jonathan Davidsson, in Djurgården. Now the three might get the opportunity to play on the same line on the national team as well.
"Maybe, maybe not", Grönborg said with a smile. "There's a lot to like about how they play. They bring very different elements to the game and I think that what makes that line click so well."
Grönborg also said that he believes all these young players will leave Sweden for North America as soon as ahead of next season. That's one of the reasons why he wants to take this chance to get to know them and create a bond for future references.
"It's a part of the process in trying to build future teams for the World Championships", Grönborg explained. "If not this year, then maybe a few years down the line. Take a guy like (Sabres defenseman) Lawrence Pilut, who's up in the NHL now. He was really close to making the team last season. So when they go overseas and  establish themselves, it's important that we have a relationship. It's an investment in Swedish hockey."
The Swedish roster for Channel One Cup (December 13th through 16th):
GOALIES
31. Lars Johansson, CSKA Moskva
39. Adam Reideborn, Djurgården
DEFENSEMEN
3. Klas Dahlbeck, CSKA Moskva
23. Jesper Sellgren, Luleå (Carolina Hurricanes)
25. Philip Holm, Torpedo Niznij Novgorod
27. Jesper Pettersson, Djurgården
32. Lukas Bengtsson, Linköping
43. Tom Nilsson, Djurgården
50. Viktor Lööv, Jokerit
94. Joel Persson, Växjö
FORWARDS
10. Petter Emanuelsson, Luleå
11. Joakim Nygård, Färjestad
12. Joel Kellman, Brynäs
14. Jakob Lilja, Djurgården
20. Nick Sörensen, Linköping (Anaheim Ducks)
33. Michael Lindqvist, Färjestad
34. Daniel Brodin, Djurgården
37. John Norman, Jokerit
57. Anton Wedin, Timrå
59. Linus Johansson, Färjestad
67. Linus Fröberg, Växjö
70. Marcus Davidsson, Djurgården (Buffalo Sabres)
71. Jonathan Davidsson, Djurgården (Columbus Blue Jackets)
90. Jesper Boqvist, Brynäs (New Jersey Devils)
91. Axel Jonsson Fjällby, Djurgården (Washington Capitals)
You may also be interested in: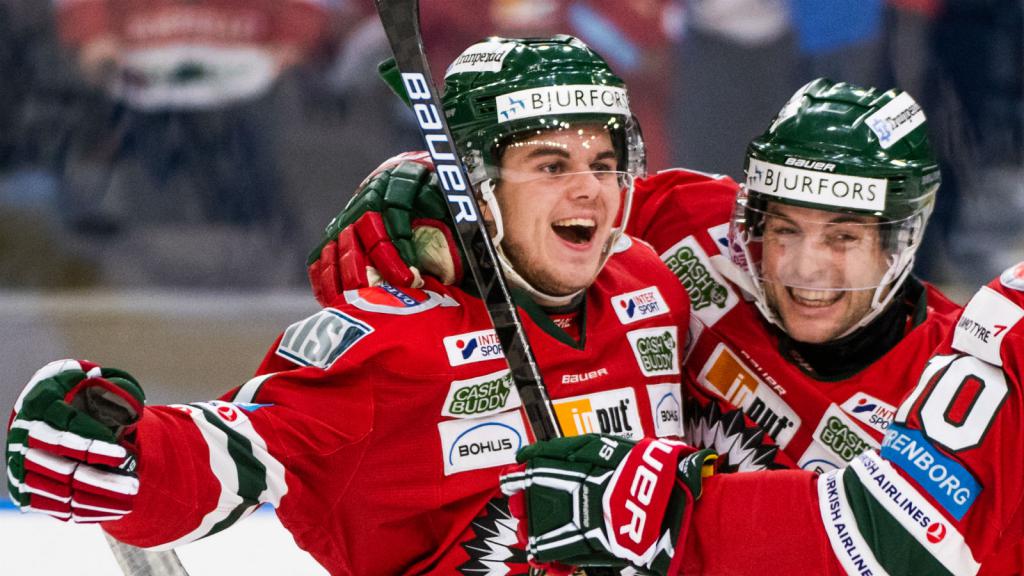 "I see this as my revenge" – Fagemo bounces back after being overlooked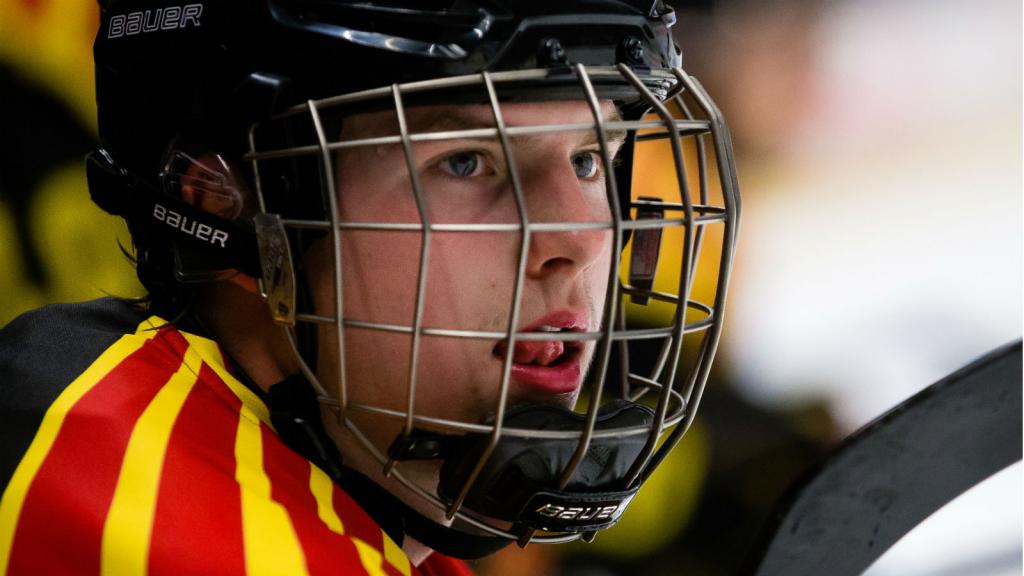 Next in line – Söderström the latest Swedish D-man to rave about
This article is about: