World Juniors 2019
VICKERS: DiPietro carries Canada's hopes on shoulders
Michael DiPietro will carry the weight of the country on his shoulders.
And his play will largely determine if Canada will drape a gold medal around their necks.
Much to his honor.
"There's not really a word that describes it unless you've been there and you've done it yourself," said DiPietro, prior to the start of the tournament. "It's a great honor to pull on a Canadian jersey. It's something I definitely do not take lightly and it's something I'm very grateful for having the opportunity in the past."
It'll be DiPietro who carries Canada's hope of a golden finish at the 2019 IIHF World Junior Championship.
Canada's goaltender of choice will have little margin of error, too.
It's just the nature of being the 'x-factor' on a team with designs of netting a second straight gold medal for the first time in a decade.
Just like so many before him.
Just like Carter Hart.
Just like Zach Fucale.
Hart led the 2018 tournament with a .930 save percentage. Canada won gold.
Fucale led the 2015 tournament with a .939 save percentage. Canada won gold.
Steve Mason led with a .951 save percentage when Canada won gold in 2008. Carey Price led with a .961 save percentage when Canada won gold in 2007. Justin Pogge tied for first with a .952 save percentage when Canada won gold in 2006. Jeff Glass finished second with a .922 save percentage when Canada won gold in the 2005.
In fact, only Dustin Tokarski, in 2009, has backstopped Canada to gold this century without finishing in the top two in save percentage. Tokarski wrapped fourth with a .909 rate.
No pressure.
But DiPietro, declared Canada's No. 1 by coach Tim Hunter on Wednesday, is prepared for it.
The smiley faces on his blocker and glove make sure of lightening that weight.
So too did text messages DiPietro, 19, scheduled through the summer to remind — and motivate — him of the opportunity he missed at last year's tournament as one of Canada's cuts.
"I did it sporadically," he said. "There was no method to my madness. I just picked random days throughout the year. They pushed me at times this summer, when you're in a rut and feel like all you're doing is going to the gym and can't see the light and the end of the tunnel. You know it's there but can't see it.
"It definitely helped me.
"It's been a big disappointment, obviously, last year with the way it shook out, but it was probably the best for my career. That was the first team I'd ever been cut from. The adversity I had to face really pushed me. I found things out about myself that I didn't know I had or didn't know I could possess.
"I learned a lot."
He'll learn a whole lot more over the next week-and-a-half.
Then again, those pressure situations are when DiPietro has been at his best, historically.
As a 17-year-old in 2016-17, he backstopped the Windsor Spitfires to a Memorial Cup championship. Not surprisingly, he was named the to the Memorial Cup All-Star Team and Most Outstanding Goaltender.
After being cut from Canada in December, DiPietro was named the Ontario Hockey League's goaltender of the year, and to the OHL's First All-Star Team.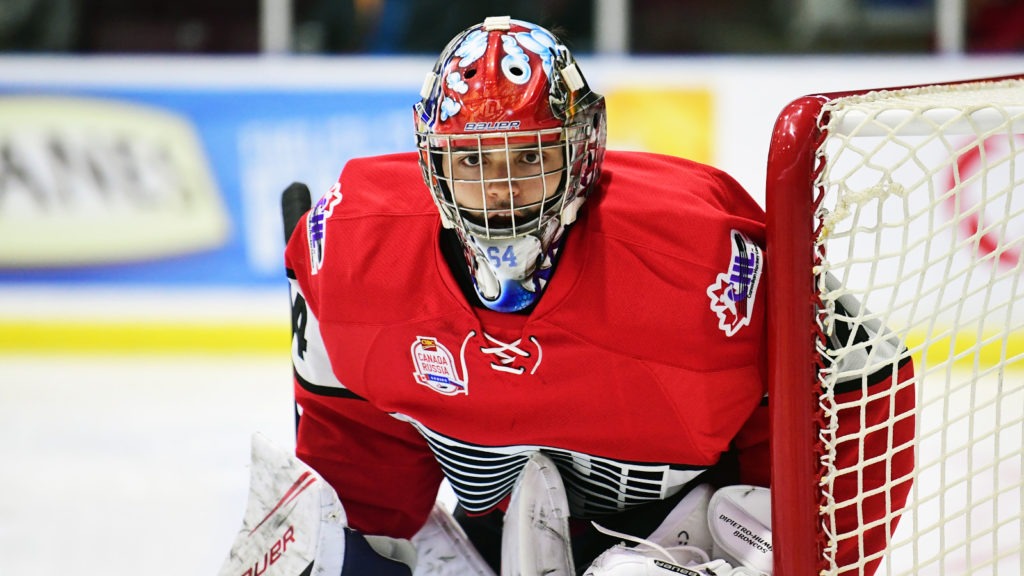 Photo: Dan Hickling / Hickling Images
The biggest learning experience, perhaps, came when he was invited to represent Canada at the 2018 IIHF World Championship in April.
A surprising moment for the teenager.
"I thought (Windsor GM Warren Rychel), when he called me, was talking about the U18 Worlds," DiPietro said. "I told him I was too old for that. He said, 'Not that, you idiot. The men's.' I didn't really know what to say at the time except, 'When do I leave?'"
He spent three weeks absorbing shots in practice from Connor McDavid, Brayden Schenn, Ryan O'Reilly and Bo Horvat.
He spent three weeks absorbing everything he could from NHL stoppers Curtis McElhinney and Darcy Keumper.
"That experience was great," DiPietro said. "I kind of knew I wouldn't really see much game time, but it was something that I definitely learned from. I went to the tournament trying to see what I could pick from other people's brains for the mental side of the game and improve that for myself.
"I learned techniques from guys like Curtis McElhinney, who I ended up rooming with a lot. Seeing his technique and what he did in high-pressure Canadian markets and how he succeeded, tips and tools I could use, too."
A grooming of DiPietro, it seems, by Hockey Canada.
For big pressures.
Big moments.
Big performances.
And, DiPietro hopes, a golden opportunity at the World Juniors.
You may also be interested in: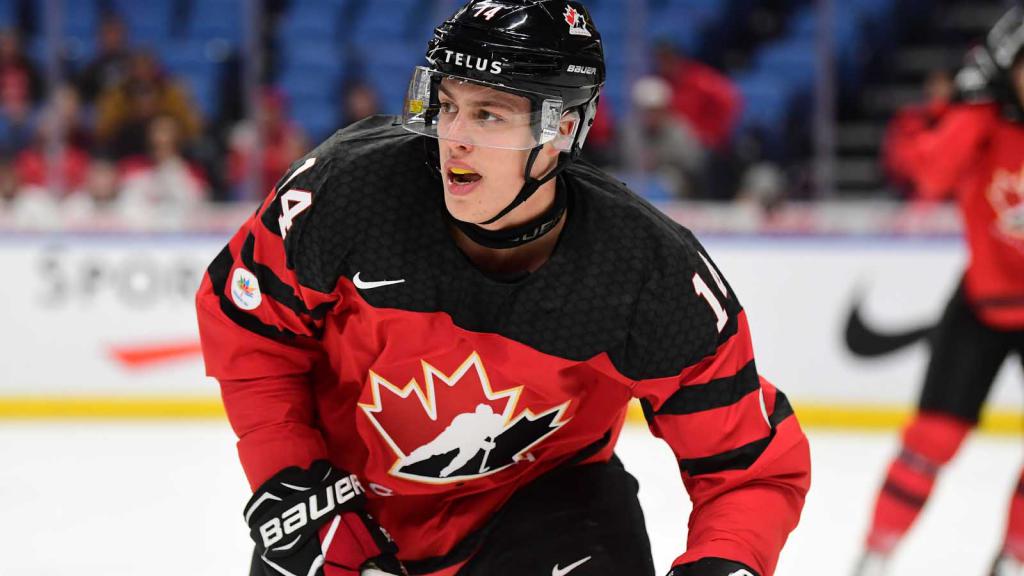 WJC PLAYERS TO WATCH: Plenty of stars on hand as Canada looks to repeat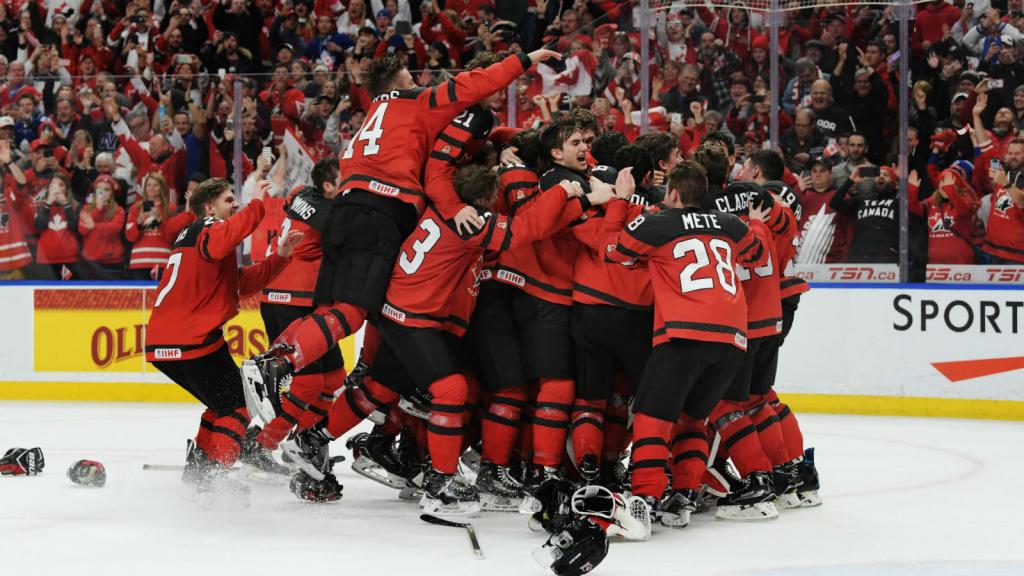 Only one WJC returnee – but Canada has golden opportunity to repeat
This article is about: