World Juniors 2019
A captain among captains – Comtois proud to take on responsibility for Canada
There's an honor, no doubt, in having the 'C' firmly fixed to the chest.
Maxime Comtois, Canada's captain, can attest.
Comtois, who last wore a letter with Canada's entry at the 2017 World Under-18 Championship, is rocking the responsibility proudly at the 2019 IIHF World Junior Championship.
Turns out, he's been groomed for it.
Comtois, the only returning member of Canada's gold-medal winning entry at last year's tournament in Buffalo, paid particular attention to last year's leader in Dillon Dube.
"I took notes from that and I'll try to do the same," Comtois told TSN. "He was one of our best guys every night. He was working hard, he was doing all the little details on the ice and that's the main thing that I learned from him.
"I have to give my best, try to be the best player out there and compete against the other team and myself to be better every game."
Last year's leader took notes on his replacement, too.
"I've watched him," said Dube, now a rookie with the Calgary Flames. "He's an absolute beast. I can't believe it. I've never seen a guy who can run somebody over and then put it between your legs and score.
"It's incredible.
"When he was first on the team, he stood out right away when he made the team. He could fly. I was really happy for him to be named captain. He has good leadership skills. He was a young guy and fit in really well, but he didn't take a backseat to anybody. That's how you make it and become a key payer on that team. I'm really happy for him.
"He'll lead the way for sure."
He has through the round robin.
On and off the ice.
Comtois, the thorn-in-the side, heart on his sleeve, oft line crosser, leads Canada and has a share at the top of the tournament, with five goals.
He's also one back of teammate Morgan Frost as Canada's most productive, and two off Team USA forward Ryan Poehing for the tournament lead of eight points.
"He knows what he needs to do," said Dube. "He knows how to lead the group. I know as captain last year, we talked in the summer to the returning guys about what they have to do and how they have to lead the way.
"I think you have to have fun. Enjoy it with your family there. There's nothing cooler than seeing your family…picking them out in the game. I'm sure every kid does. You see them wearing your jersey and seeing your family with their support.
"There won't be too many moments like it."
Dube, who had five points (three goals, two assists) in seven games in last year's tournament, knows to embrace the moment. Comtois, in his second go-round after netting six points (three goals, three assists) as a depth player in last year's tournament, would've seen that up close.
Comtois also would've seen leadership by committee, too.
Though he wore the 'C', Dube had plenty of support on the leadership.
He suspects Comtois has the same.
"When you're in that short tournament it's every single guy dialed in," Dube said. "If I had another gear of intensity, then our team wasn't high enough because everyone had to be on the same level to win. You have 60 minutes to win a gold medal. It's incredible how you have to handle that.
"Every single guy is at high intensity. It's incredible how intense they are, and that's why they're the best in Canada.
"Every guy wants to win."
Comtois has been tasked with leading the way there.
And leading Canada to back-to-back golds.
An honor.
"It means everything," he said. "I don't really have words for it, but just to represent my teammates and the coaching staff and that they believe in me that I can assume this role and be a leader on this team, it's a huge honour.
"We have 11 captains on our team from their club teams so it's a huge honor to represent them. "
You may also be interested in: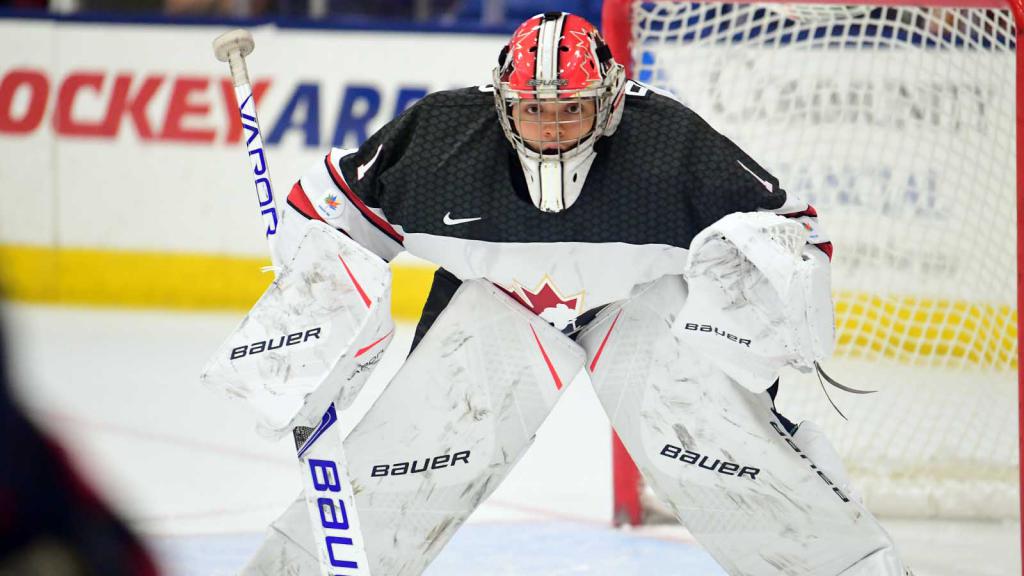 VICKERS: DiPietro carries Canada's hopes on shoulders
This article is about: