World Juniors 2019
DRAFTIN EUROPE: Top 10 European Prospects
Editors note: This ranking was put together before the start of the 2019 World Junior Championships.
At Draftin Europe we focus exclusively on scouting prospects playing in Europe. Throughout the season leading to their NHL draft we provide rankings that keep growing in depth as we get closer to the final event.
Here we take a look at how things stand for us right before the start of the 2019 World Junior Championships.
#1 – KAAPO KAKKO
We made Kakko an unpopular early #1 at the end of the 2016/17 season and the Finn has done nothing but impress since, making himself the clear number 1 for Europe entering the 2019 WJC. A complete forward that is already making a strong impact in the Finnish top men's league, Kakko is expected to play a significant role in Finland's success along the next ten days in British Columbia.
#2 – VASILI PODKOLZIN
After yet another strong performance on the international stage, this time at the recent World Junior A Challenge, the highly competitive Russian winger earned a spot on the WJC team. And under coach Valery Bragin, making the team as a 17 years old player can be considered an accomplishment in itself. Podkolzin is projected to play on the 'SKA-junior-line' along with 2018 2nd rounders Kirill Marchenko and Ivan Moronov, which would probably give him a fair chance to make an impact. Still, while he likes to lead the charge and is able to raise his level accordingly, he should not be relied upon to play such role here.
#3 – MORITZ SEIDER
Seider has been battling neck to neck with Podkolzin since August for the #2 spot on our list. In 2016/17 it was Nico Hischier and Elias Pettersson, in 2017/18 it was Jesperi Kotkaniemi, this year it seems like Seider is the favourite of ours not getting much early recognition as a top prospect elsewhere. The 6-foot-4 German right-shooting defenseman is physical, defensively sound, poised with the puck and has been showing top-pair upside. He recently captained Germany to the win at the U20 Division 1A World Championships on home soil, earning promotion to the top level for next year's edition in Czech Republic, and is now back with Adler Mannheim competing against men in his country's top league.
#4 – PHILIP BROBERG
Once Timothy Liljegren got injured, Broberg jumped at the new opportunity and made the Swedish WJC team. After a great showing at Hlinka Gretzky Cup in August the fast-skating defenseman has been playing against men in Hockey Allsvenskan, but in the coming days he will probably be challenged by some higher-intensity games with less room to operate than he is used to. It will be interesting to see how he will fare at this tournament.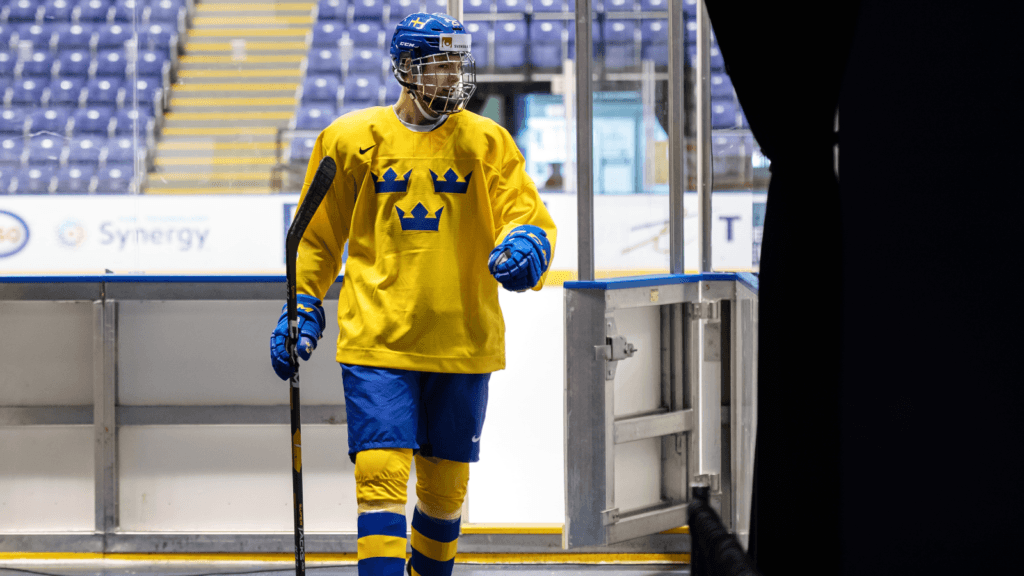 Philip Broberg. Photo: Joel Marklund, Bildbyrån.
#5 – VILLE HEINOLA
A steady riser on our board throughout the season, Heinola made the Finnish WJC team despite the fact Henri Jokiharju and Urho Vaakanainen were loaned to team Finland by their North American teams. Even if he's been taking regular shifts at the Liiga level since late September, the green defenseman could face some disadvantage in terms of strength in physical battles against his WJC counterparts.
#6 – MICHAL TEPLY
The large Czech winger didn't have the best end to the year and failed to secure a spot on the WJC team. The fact coach Vaclav Varada was able to add the likes of Filip Zadina, Martin Necas and Martin Kaut certainly didn't help his chances. Teply will compete instead at the U18 Five Nations that goes underway on the same day in Switzerland.
#7 – TOBIAS BJORNFOT
Bjornfot is a dependable Swedish defenseman without evident flaws. Despite a lack of 'flash' in his game, leading back to last season he has consistently been looking like 1st round material to us.
#8 – PAVEL DOROFEYEV
A skilled Russian winger, Dorofeyev has been one the main risers so far this season. He didn't make the WJC team, probably because some older players are better suited for a bottom-six role. Currently with the senior Metallurg Magnitogorsk team, he has been seeing minimal time on ice in KHL, but we hope he will get more at the Spengler Cup he is attending this week.
#9 – HENRI NIKKANEN 
We have been liking Nikkanen as a top 10 prospect in Europe for the 2019 NHL Draft since our initial rankings and, while not dynamic, the Finnish center has enough projectable qualities to keep his spot at this stage.
#10 – SIMON HOLMSTROM
There is still half the season left, but Simon Holmstrom is starting to look like the wild card of this year's draft. He really impressed us at the beginning of 2018, but injuries have been a growing concern and his game has apparently suffered from them. He should get back playing before the end of next month and hopefully he will be able to showcase his talent during the second half of the season.
******
The rest of Draftin Europe's current Top 20 is available at our website, with the added projection of where we feel the player belongs in an overall ranking (i.e. when taking into account players in North America too – projections under the "Value" column should not be confused with a prediction of where the player will eventually be drafted).
An expanded Top 30 ranking will be released inside the Winter Blue Dispatch, expected out in about 30/40 days.
Enjoy your hockey holidays!
You may also be interested in: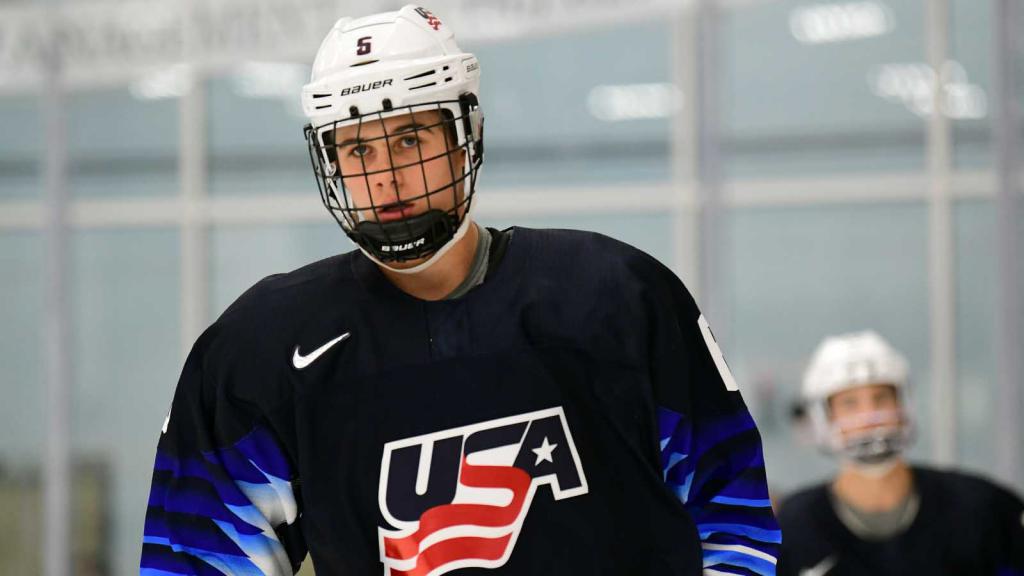 DRAFT ELIGIBLES TO WATCH: Kakko, Hughes among 2019 prospects from Group B
This article is about: