World Juniors 2019
WJC REVIEW: Final loss still stings, but many bright spots on Team USA
Though the late breakdown and subsequent loss in the gold medal game against Finland still stings for the players and a lot of American hockey fans, there was a lot to like out of Team USA's performance in the 2019 World Junior Championship.
BY TOM DORSA, MCKEEN'S HOCKEY
After we projected the Americans to fall in the semifinals, they once again exceeded expectations, collecting a medal for the fourth straight time at the annual tournament.
Within a goal of winning the gold for the second time in three years, it's hard to argue that Team USA could have — or should have — done anything different in the team's selection process. The only real notable snub from the club is Matthew Boldy, but at just 17-years-old and Team USA never being a squad that takes many chances on draft-eligible players, it is understandable why they went a different route.
For example, only forward Jack Hughes (the consensus the pick in the 2019 NHL Draft) and goaltender Spencer Knight (who didn't play a minute for the Americans in the tournament) were draft eligibles who made the roster. Besides, the squad had tons of chemistry and team-wide success, with forward lines that — for better or worse — stayed basically the same throughout the tournament because of the way they all meshed together well.
Head coach Mike Hastings, of Minnesota State-Mankato fame, is always one to choose experience over exuberance, and he did a fine job (save for maybe playing the younger Hughes on the fourth line).
Hastings' squad scored the second-most goals in the tournament with 25, behind only Russia and their electric forward corps. The Americans threw shots on goal at will, with 264 tries, 16 more than the next-best team.
A lot of pundits point to the goal-scoring talent atop the Team USA lineup as the reason why, with Tyler Madden, Josh Norris, and Ryan Poehling all in the top five in shots for the tournament. But a potent, mobile defensive core looked to be the generator of the high-powered American offense in Vancouver, with Quinn Hughes, Mikey Anderson, and K'Andre Miller all being frequent and active contributors to the offensive attack.
There was individual success for Team USA as well, headlined by (ironically) a pair of Montreal Canadiens prospects. The Habs' second-ranked prospect (McKeen's preseason ranking) Ryan Poehling took home tournament MVP honors with five goals and three assists in seven games, while ninth-ranked Cayden Primeau backstopped the team to a 4-1-0 record with a 1.61 goals against average and .937 save percentage in five starts.
Poehling was a scorer of big goals and the center who played arguably the biggest two-way role and excelled at it. He worked up and down the lineup at times and played well with everybody on his side and in all situations.
Primeau showed flashes of brilliance for the Americans as a long-term prospective project for Montreal. The 199th pick in 2017 draft has a long way to go, but this was a good start. He was composed, quiet in his crease, and made great reads all throughout the tournament, the same thing he has done with Northeastern (where he is 10-3-1 with a .931 Sv%) thus far this winter.
The other two Team USA players that posted a point-per-game were San Jose Sharks prospect Alexander Chmelevski (4-3-7) and Dallas Stars prospect Jason Robertson (1-6-7). Chmelevski would have been my choice for tournament MVP over Poehling, as his vision, elusiveness on his skates, and heavy wrist shot were on the display all tournament long. For my money, he was the strongest Team USA forward in terms of creating chaos for the opposition, although he didn't face competition as tough as Poehling did.
Robertson looked passive at times and didn't have the assertive goal-scoring power that has made him a constant threat in the OHL, but he looked increasingly dangerous as the tournament proceeded. He became a challenging player to defend with how much momentum and power his skating strides create (even if he isn't all that fast), and would work down in the zone and in the cycle beautifully. I would have liked to see the 2017 second-rounder utilize his wicked shot more but given that his biggest issues coming into the season were passing and skating, I am glad to see him working on it all.
I would have liked to see more of Oliver Wahlstrom. The 19-year-old has not had the best season at Boston College, but as the 11th overall pick in 2018's draft, I wanted to see him play more than just the auxiliary role he appeared in. Wahlstrom was effective with his time, contributing two goals and two assists in middle-six deployment, but he looked dangerous with the puck every time he got it.
Joel Farabee and fellow NCAA star Tyler Madden both fared well in top-six roles in the tournament. Both 2018 draftees, Farabee played a hefty number of minutes as the top-line left wing and totaled three goals and two assists, showing off his near-elite hockey IQ and great technical skating ability. Madden tested opposing goaltenders with every chance he got, finishing fourth in the WJC despite playing mostly a middle-six role. Madden has an undersized frame, but he gets into the tough positions and lets shots go like someone 40 pounds heavier.
On defense, Mikey Anderson was the best player on a pretty strong blueline. Anderson was the only defenseman who ranked top ten on the team in scoring (2-3-5, 6th) while quarterbacking a Team USA power play with a lot of movement and a lot of pure shooters. He was steady in his own zone as well, taking on the opponent's top line most of the time and exhibiting his pro-like gap control and stick-readiness. For the most part, the 19-year-old carried defense partner and fellow Minnesota-Duluth staple Dylan Samberg.
Quinn Hughes was exactly what Team USA fans expected, and in a cool way, the WJC audience in Vancouver got to see the city's future defensive superstar as the Canucks' prospect dazzled onlookers. Hughes put his sublime speed and skillful deception to work in garnering two assists in seven games, and probably would have scored more if not for his deployment with less mobile shutdown guy Phil Kemp.
Another Minnesota-Duluth regular to make an impact for the silver medalists was Noah Cates, who saw some limited top-six time in some tournament games and chipped in one goal and two assists. Cates is a grinder with some untapped skill and the Flyers prospect made a great impression after being overlooked for all of his young career. A first-round pick in 2018 by the same Philadelphia franchise, Jay O'Brien fared somewhat well for someone who embraced the unofficial 13th man role, playing in all seven games and showing grit and determination.
Another Flyers prospect, Jack St. Ivany, was impressive as a solid stay-at-home defenseman, a role which the big and bulky blueliner played in all seven Team USA games. St. Ivany's partner on the Americans' blueline was Mattias Samuelsson, the son of a former Flyer, himself a Sabres prospect after Buffalo used the first pick of day two of the 2018 Draft on the 18-year-old. Samuelsson and St. Ivany made up the third pair of the USA blueline, and both players went scoreless in seven games of action.
Samuelsson almost certainly has the higher ceiling of the two, and he showed exactly what he is in the WJC. A pest in the corners of the defensive zone with his bullish 6-4″ frame, the Buffalo prospect forced speedier forwards to the outside to shut them off and limited a lot of inside chances against the Team USA goalies. Intelligent and strong, he was a perfect depth defenseman on a good team, like he will be with Buffalo sooner or later.
Evan Barratt was good but not great with a lone goal in seven games, an underwhelming mark when considering his 29 points in 17 games at Penn State this season. He had his time to work on the USA power play and often the second line, but he just didn't click in this tournament. The Blackhawks prospect has a good wrist shot and high hockey IQ upon which to build going forward.
Backup netminder Kyle Keyser made two appearances and went 1-1 with a goals against average of 2.95 and a save percentage below .900. The Bruins prospect struggled with the speed of the opposition (he played against Slovakia and Sweden, both dangerously quick teams) and failed to effectively make reads and cut down shooting lanes, but you could see the potential Team USA staffers saw out of him with his top-notch athleticism and compete level.
Bottom-six forwards Jack Drury and Logan Cockerill were mostly non-factors, while defenseman Philip Kemp saw time with Quinn Hughes on the Team USA blueline and held his own but was otherwise pretty invisible.
If Jack Hughes comes back for next year's World Junior Championship, it'll probably be as the most recent number-one overall pick, although considering how most number ones go straight to the NHL, a return engagement is relatively unlikely. Spencer Knight, on the other hand, himself a projected 2019 first-rounder, will look to lock down the starting role in 2020 WJC in the Czech Republic after filling in as the third goalie for this club. Team USA is never one to let the young ones fly, and therefore there is seemingly always a pipeline of returning players looking to make their mark on international hockey.

You may also be interested in: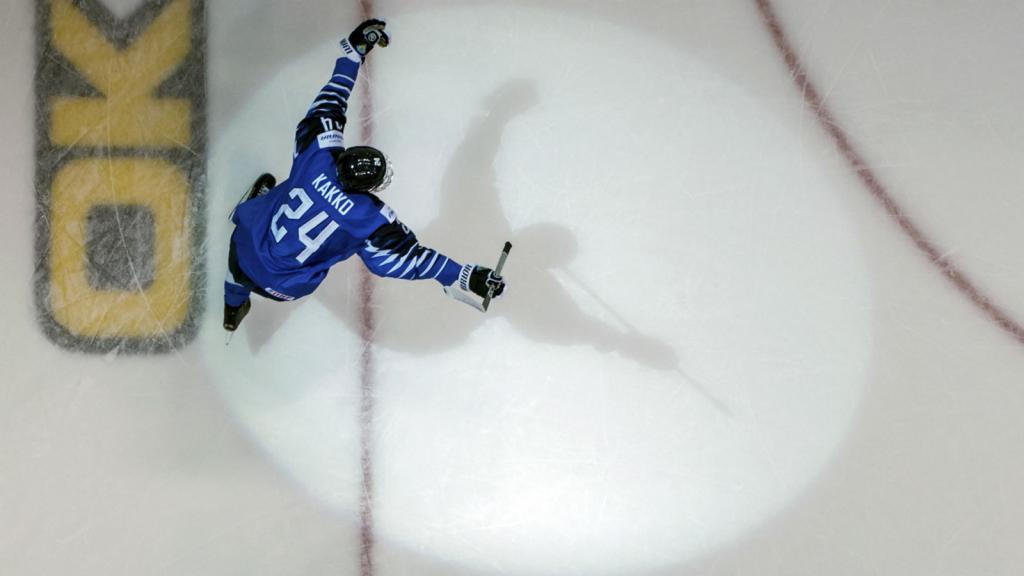 BODIN: Hughes vs. Kakko – the debate is heating up
This article is about: