World Juniors 2019
Not Just Kakko: An Introduction to Finland's 2019 Draft Class
In recent years, Finland has quickly risen to be one of the hockey superpowers when it comes to World Junior Championships or the NHL Draft.
Finland has had a top 3 pick in the draft for three consecutive years now and the upcoming 2019 Entry Draft doesn't seem to be making an exception for that rule. Kaapo Kakko is virtually a lock to be picked as one of the first three players in Vancouver.
In 2017, Finland had its best draft crop ever. Six Finns were picked in the first round, another six in second. The 2019 group is not going to be breaking these records, but it's an impressive bunch of players nonetheless.
Kaapo Kakko – TPS Turku (Liiga)
Kakko has been a mainstay on the top of the 2019 draft rankings behind consensus no. 1 Jack Hughes. A highly intelligent forward with an impressive frame (187 cm / 6'2″, 86 kg / 190 lbs) has been gaining attention in Finnish Liiga this season.
Kakko, who scored the game-winning goal in this year's World Junior Championships final game, can play the game both as a winger and a center and excels in all aspects of the game.
Like already said, the 17-year-old is virtually a lock to be picked in the top 3, and can even challenge Jack Hughes for the 1st overall with a strong spring.
Anttoni Honka – JYP Jyväskylä (Liiga)
The little brother of Dallas Stars defenceman Julius, Anttoni has a lot of similar qualities than his brother. As a smaller (179 cm / 5'10", 80 kg / 176 lbs) blueliner Honka makes up for the weaknesses in his game with his phenomenal skating ability.
In addition to his skating skills, Honka is very creative in his offensive game and has loads of tricks up his sleeve in that area. On the other hand, he has a lot to improve in his defensive game.
Honka has been projected to be picked anywhere between late 1st, early 3rd round.
Ville Heinola – Lukko Rauma (Liiga)
The scouting community has seen a fast rise from Heinola in the past year. He was projected to be a late round pick and to play this season in the juniors. Against all odds, the defenceman played very well in September and earned a debut game in Liiga with Lukko.
After that, the smallish (180 cm / 5'11", 86 kg / 190 lbs) defenceman quickly solidified his spot in the top 6 and has since put himself in the consideration of even a late 1st round pick. The smooth skating, high IQ Heinola also played in the first-pairing of Team Finland in the World Juniors.
Mikko Kokkonen – Jukurit Mikkeli (Liiga)
While Kokkonen is still only 17 years old, he is already in his third season in Liiga. He made his debut as the youngest ever player in the Finnish elite league being only 15 years old.
Kokkonen has already surpassed Miro Heiskanen this season being the 3rd highest scoring U18 defenceman ever in Liiga even though he isn't really considered a puck-moving blueliner. A modern all-around defenceman does everything well but isn't elite in anything.
Like Honka and Heinola, Kokkonen has also been projected to be picked somewhere between late 1st, late 2nd rounds.
Patrik Puistola – Tappara Tampere (Liiga)
Son of former Liiga, SHL and KHL defenceman Pasi, Patrik is a goal-scoring winger who has made a name for himself in both domestic and international rinks.
Puistola has played in the U18 national team this season with a goal per game pace and also showed that his scoring prowess isn't limited to junior games with nine goals and a point per game pace in the Finnish 2nd tier Mestis.
At 183 cm / 6'0″ and 77 kg / 170 lbs, Puistola is no the biggest player on the ice, but he can hold his own even in the pro games. Puistola is considered to be a 2nd to 3rd round pick right now.
Lassi Thomson – Kelowna Rockets (WHL)
A late 2000 birthday, Thomson was part of Finland's U18 World Champion team last spring. Thomson is an offensive-minded defenceman with good shot and above-average skating skills.
Thomson's defensive awareness raises some questions, but his offensive skills and physical attributes should ensure him a draft number within the first three rounds.
Antti Tuomisto – Ässät Pori (Jr. A SM-liiga)
A hulking defenceman at 191 cm / 6'3″, 80 kg / 176 lbs, Tuomisto is a very interesting combination of size and skill. Tuomisto has played eight games with Finland's U18 team this season and recorded a whopping 11 assists.
Tuomisto has yet to make his debut in Liiga, because he is pondering the option of going through the NCAA route.
Henri Nikkanen – Jukurit Mikkeli (Liiga)
In the very early rankings for the draft Nikkanen was often considered even a top 10 pick. The sizable (189 cm / 6'2″, 84 kg / 185 lbs) center has had a tough season however getting very little icetime with Jukurit's Liiga squad and then getting injured in early December.
Nikkanen's combination of size and skill should still bring him a selection in the earlier rounds of the draft.
Leevi Aaltonen – KalPa Kuopio (Jr. A SM-Liiga)
Like Nikkanen, Aaltonen has been on the scouts' radars for a few years already. A very elusive play-making winger with high-end skating skills, Aaltonen has scored a lot on every level he has played so far.
Despite his smallish stature (175 cm / 5'9″, 70 kg / 154 lbs), Aaltonen isn't afraid of contact and is a relentless forechecker.
Aaltonen is a candidate to be a 3rd to 4th selection in the draft.
Matias Maccelli – Dubuque Fighting Saints (USHL)
A late 2000 birthday, Maccelli has always been a scoring machine on every level. In his draft year he has been at the top of the USHL scoring table the whole season and has been steadily improving his draft stock.
Maccelli's attitude and willingness for practicing has been a bit of a question mark, but he seems to have turned a new leaf on that.
At 180 cm / 5'11" and 77 kg / 170 lbs, Maccelli is not the biggest or the smallest of the draft crop. He is a bit of a dark horse for the draft, and projecting his draft number is very difficult.
Other potential draft eligibles
In addition to the top 10, there are still a lot of good players eligible in the draft. Forwards Marcus Kallionkieli (Sioux City Musketeers, USHL), Antti Saarela (Lukko Rauma, Liiga), Aku Räty (Kärpät Oulu, Jr. A SM-liiga) and Juuso Pärssinen (TPS Turku, Liiga) are all more likely to be drafted than not.
Defencemen Iivari Räsänen (Tappara Tampere, Jr. A SM-liiga) and Kalle Loponen (Hermes Kokkola, Mestis) are also fairly safe picks this season.
Although Finland has been notorious for being a goalie factory, the 2019 draft crop is lacking a high-end goaltender prospect. HIFK U20's 200 cm / 6'7″ Henrik Tikkanen and Roope Taponen and OHL's Windsor Spitfires Kari Piiroinen could earn selections in the later rounds.
You may also be interested in: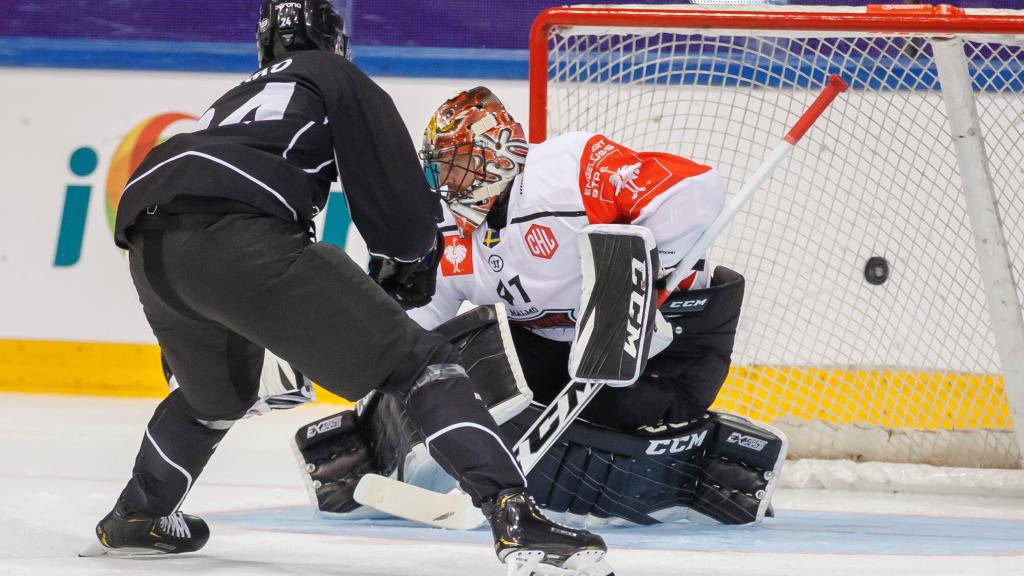 TOP 10 – EUROPE: Kakko leads the class of '19 – is he the next Laine?
This article is about: